Savage and Company are Ready for the Aruba Poker Classic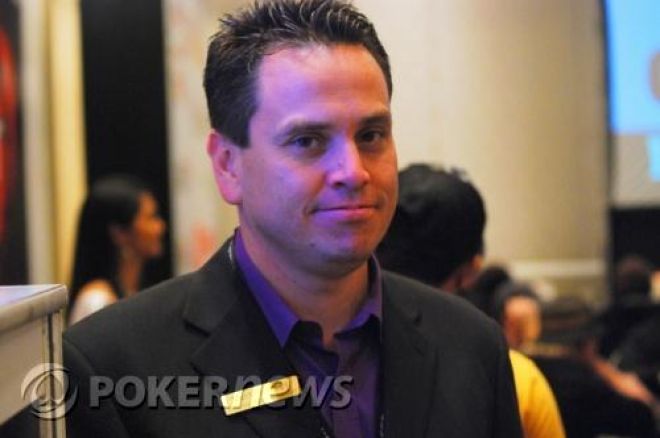 Poker players from around the world look forward to the Aruba Poker Classic thanks to the event's tropical location and the sizable prize pools. Set for October 3 through 10, 2009, this year's tournament series has a little extra flavor thanks to UltimateBet's ongoing 10th Anniversary celebration.
According to tournament director Matt Savage, the Aruba Poker Classic is arguably one of the most luxurious stops on the international poker circuit. "Aruba is a great destination. This is a tournament that has been around for eight years. It is the longest running online-sponsored land-based tournament in the world and it is probably the best place to party and play poker."
Another reason for the tournament series' success is the diversity of preliminary events and the affordable championship buy-in. With tournaments featuring buy-ins from $500 to $5,000, there is action for bankrolls of all sizes. In addition to playing for money, players will also have an opportunity to help the locals through a charity tournament on October 8.
This year's championship event features 90-minute levels and eight-and-a-half hours each day. "Players start with 15,000 chips for this six-day event. I think the structure is really good. They get a lot of play for their $5,000 buy-in. Once we get down to 36 players, we will switch to six-handed play, so it should make things interesting," said Savage.
Savage's staff is another reason the Aruba Poker Classic continues to be a player favorite. "My Aruba staff is one of the best in the industry. This is the best staff I could find. I have picked the best dealers and staff from across the country. In my opinion, this is the best run event I do all year," he said.
For players like Phil Hellmuth and Mike "The Mouth" Matusow, this event is heaven because they can let the expletives fly. "I don't use the F-Bomb Rule. I figure the players playing can control themselves as long as it is not directed towards another player, a dealer, or the staff. Otherwise enforcing it is useless."
Possibly the best reason for playing in the championship lies in Savage's well-designed tournament schedule. "We've scheduled it this year so that there are no dinner breaks. This will let us break early in the night so people will have a chance to take advantage of the great restaurants and they'll get a chance party. I'm looking forward to seeing a lot of the people I only get to see during this tournament."
If you want to learn more about this tournament series go to Arubaclassic.com and be sure to sign up for an Ultimate Bet account while your at it.