The Nightly Turbo: A New Poker Show, WPT News, and Durrrr Modeling?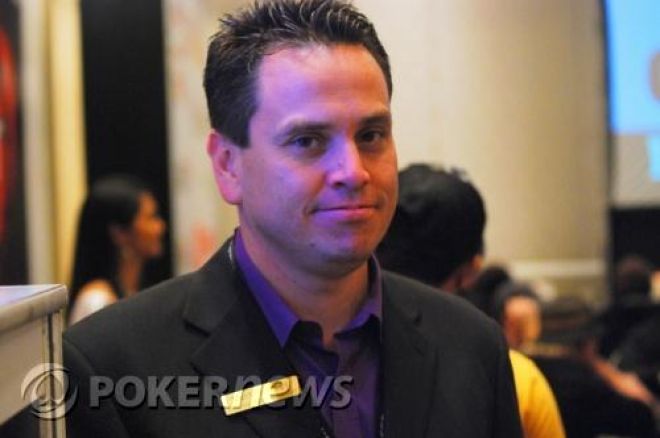 You've come to the right place if you want to save time by getting your news all in one place. We're taking full credit for that improvement in your poker game since we're directly responsible for the extra time on your hands.
Will He Stand Trial?
Desperate times do not call for measures this desperate (if true of course.) Ernest Scherer III will find out on Friday if he will stand trial for the double-murder case of his parents.
According to the prosecution, Scherer killed his parents for the inheritance so that he could continue to live his double life that consisted of high stakes poker and women and also a wife and child at home in Southern California. He apparently had a two year affair with a woman in Las Vegas and Puerto Rico, as well as being tens of thousands of dollars in debt, all the while keeping his wife and child living the posh life.
The estate, valued at more than $2.6 million, would be split between Scherer and his sister. It is currently on hold pending the outcome of the case. Scherer is being held in a Santa Rita jail without bail. If convicted, he could face the death penalty.
Inside the Bay Area has more on the case.
Another Poker Show
Not to be outdone by Full Tilt, PokerStars has created their own poker show. The PokerStars Million Dollar Challenge will air on FOX and will pit its qualifiers against Daniel Negreanu for the shot at $1,000,000.
Players must finish in the top ten of a twice daily freeroll on PokerStars to be pre-qualified. Then they must submit a two minute video explaining why they should be picked to play Negreanu for a million on FOX. We've said it before, and we'll say it again, more poker on TV is never a bad thing.

We have the inside scoop on the new show and will be updating you with more news shortly. For now, sign up for a PokerStars account and work on your game a little.
Savage in Aruba
Ultimate Bet's 2009 Aruba Poker Classic just got better. It was announced that everyone's favorite tournament director, Matt Savage will be running the show in Aruba.
"Matt's natural ability to run a smooth and fair tournament and his talent for making it feel more like a party than a poker room is one of the many reasons why our Aruba event is still one of the most popular on the annual calendar," said Team UB member, Phil Hellmuth.
The Aruba Poker Classic will run October 3rd through 10th. Over 500 players are expected at the event, all vying for a piece of the overall festival prize pool of over $6 million.
Sign up for an Ultimate Bet account and win your way to Aruba with their qualifying tournaments.
WPT Files A Form
After some extensive googling (i.e. Wikipedia) we learned what an 8-K Form is. Apparently, "Form 8-K is a very broad form used to notify investors of any unscheduled material event that is important to shareholders or the SEC."
The WPT has filed such a form and according to Pokerati, WPT Enterprises has recieved another acquisition proposal. We're not too sure what any of this means, but we are sure that someone does and it will come out eventually.
Read more at Pokerati.
Durrrr A Model?
TwoPlusTwo community members have never been shy about their affection for Tom "durrrr" Dwan. So it's not surprising that they would think they saw their hero on a poster. Jeff "ActionJeff' Garza was walking through the streets of Boston when he looked up and saw a poster of a model (that vaguely resembles the online phenom) and decided to snap a picture of it. He posted a thread on TwoPlusTwo about it and community members are divided on whether or not the model actually looks like durrrr. One thing is certain, they love durrrr. We see the resemblence (sort of), but do we think durrrr would be modeling? Not really.
Check out the thread on TwoPlusTwo and then let us know what you think below.
Like The Nightly Turbo? Tell us below. Follow us on Twitter too for up to the minute news updates.