The Nightly Turbo: Daniel Negreanu Blogs, Liv Boeree, and Moneymaker Blows It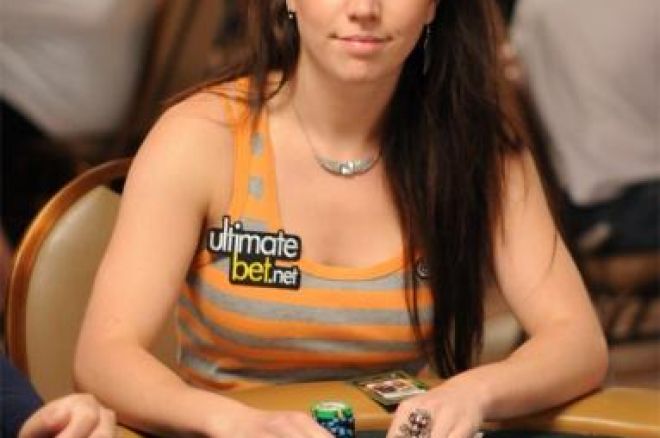 If you want to save time by getting the day's top poker news stories all in one place, you've come to the right spot. The Nightly Turbo is all about saving you time, and time saved means more time at the tables, which means more time to exploit the fish.
Team UB Gets a New Member
It's official. The former face of Absolute Poker, Liv Boeree, has signed with Ultimate Bet and is now a part of Team UB. The astrophysics graduate got introduced to the game when she was picked to be on a reality TV show called UltimatePoker.com Showdown, where five contestants were chosen to learn how to play poker from Phil Hellmuth and Annie Duke.
"It's an honor to play with the two people who helped launch my poker career," said Boeree. "Annie and Phil are two of my favorite players, so to sit on the same team as them is a bit of a surreal experience but one I'm definitely proud of."
Want to take Liv on at the tables? Sign up for an Ultimate Bet account and get your shot.
Colorado v Kevin Raley
When Kevin Raley was found not guilty of gambling in the original case of Colorado v Kevin Raley, The Weld County District Attorney appealed the ruling, claiming that testimony from Professor Robert Hannum, should not have been allowed. The district court ruled in favor of the district attorney and although this doesn't change the jury's verdict, it does put the future of poker in Colorado in a precarious situation.
"Given the Weld County District Court judge's ruling that poker is gambling because of the small element of chance in the dealing of cards, one could easily presume that any game that depends even a little on chance – from Monopoly to Yahtzee to Candy Land – is gambling and therefore illegal in the state of Colorado," said John Pappas, executive director of the PPA.
The Poker Players Alliance (PPA) is the leading advocacy group for poker players. They have over one million members across the nation and over 13,000 in Colorado alone. They have been involved in similar cases, where the question of poker as a skill game versus a chance game has been reassessed in courts, all across the country.
"The choice to petition the Colorado Supreme Court is about more than me or my friends, it's about all poker players' opportunity to ensure that current Colorado law recognizes that poker is a game of skill and is based on much more than the luck of the draw," said Kevin Raley. "So much has changed regarding poker and how the game is perceived publicly, it is disheartening to see this great game treated as a crime because of a misapplication of the law."
For more information check out The PPA.
Moneymaker Does Not Win
Chris Moneymaker went into the final table of the World Poker Open yesterday as the massive chip leader, with over a million in chips. The closest stack was that of fellow PokerStars Team Pro, Chad Brown, at just over 400,000. What happened? According to his twitter, he "lost every race."
Brown ended up finishing in 4th place and that was good for over $48,000 and Moneymaker finished in 3rd taking home $60,110. Here's to hoping we don't have another thread like this one brewing.
Didn't make it to Mississippi to play against Moneymaker? Sign up for a PokerStars account and get your chance to play with the Pros.
Daniel Negreanu is a What?
Arguably one of the nicest guys in poker, a thread has popped up, about Daniel Negreanu, over on TwoPlusTwo with some not so nice posts...for the writer of an article alluding to the fact that Negreanu may be racist, that is.
TwoPlusTwo members have a love/hate relationship with Negreanu, but they are quick to take his side if they feel he has been wronged. This thread is red hot as community members debate the article and their opinions on the post in question in Negreanu's blog.
To read the article and form your own opinions head on over to Gambling911. You can read what others have to say at TwoPlusTwo.
Don't forget to follow us on twitter for up to the minute news.