Get Back on the Horse with Wonclub's Lost Sports Bonus!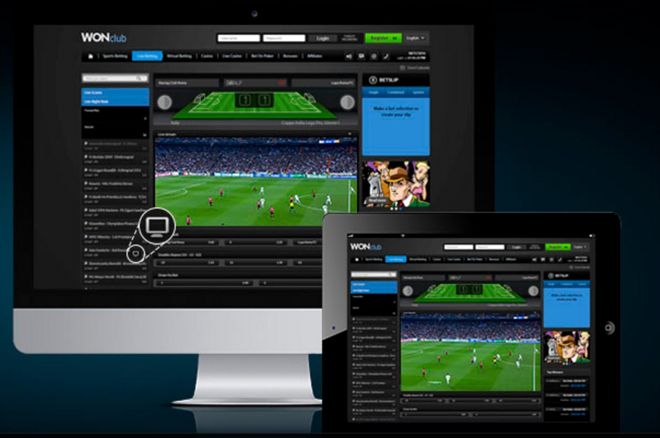 Wonclub, the new kid on the sports betting block, offers guaranteed great bonuses from all your most popular sports, but also some of the most inventive new promotions you'll find anywhere online. Let's take a look at one of the highlights for Wonclub players: the Lost Sport Bonus.
Lost Sport Bonus
We've all been there — you put your hard-earned cash on a result that you think is certain to come, but it doesn't. With almost all sports bookmakers, that's usually it — you put on the song Tubthumping by Chumbawamba, the one that goes "I get knocked down, and I get up again..." and you dust yourself down and bet again.
Not with Wonclub, though. Thanks to this bookie with attitude, you've got another chance to win. The Lost Sport Bonus is available for those people who have lost all their funds on sports games. Sometimes you're not stupid, you're just unlucky, and Wonclub is giving you another chance to be a winner.
How Does it Work?
You must have deposited at least 10eur/usd, or equivalent, within 72 hours. If so, and if you're on a losing streak that keeps on going until you're clean out of funds, Wonclub will give you a 10% Lost Sport Bonus automatically, that you can use right away on sports games.
It works if you don't have any open bets, and you've got to roll five times with at least 2.00 odds. The Lost Sport Bonus counts for single, combined and system bets, so get creative and you can be a winner, just when you'd lost all hope.
It's thanks to cool promotions like the Lost Sport Bonus that you can hit the heights, even when you'd thought you'd plumbed the depths. So get back on your feet, get back out there, and bet on world-class sports odds with our friends at Wonclub.
If that's not enough to encourage you, there's also a 30% reload bonus every Monday and Friday! That should give you the push you need to take on the world's coolest sports betting site and see for yourself that you're a winner at sports.
Everybody needs an account at one of these online poker rooms! They're the biggest, the best, and we get you the best poker bonuses. Check out our online poker section for details on all the online poker rooms around.