#Raiseit: Cristiano Ronaldo and Dwyane Wade Battle it Out in the Kitchen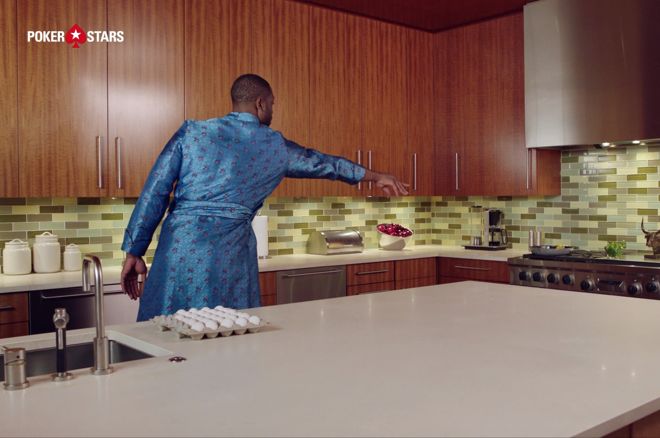 Team PokerStars SportStar and European football sensation Cristiano Ronaldo and Chicago Bulls basketball player Dwyane Wade are two of the best players in their respective sports.
While it wouldn't be fair for the duo to compete against each other in football and basketball, the duo instead has been battling it out in a series of fun videos shown across the players' social media with the #raiseit hashtag and on the NowRaiseIt.com website showcasing their skills off the felt as well.
The #raiseit challenge videos began last year and have been a big success with millions of views across a variety of social media outlets. Past challenges involved sports stars and poker players raising the stakes on each other in different activities.
"The #raiseit campaign is a fun take on the poker mentality of raising the stakes in order to 'one-up' your opponent. It showcases the competitive nature of poker and sport, and the focus, tenacity and endurance needed to succeed in both activities," according to a PokerStars press release.
Ronaldo and Wade already have already battled it out in the 'Superstar Wake Up,' 'Meme Battle,' 'Happy Holidays' and 'Getting Ready in Style' challenges and now bring the battle into the kitchen with Wade releasing his 'Breakfast My Way' video on Sunday. The video shows Wade practicing his basketball shot with eggs in a pan rather than his usual basketball in a hoop.
Morning, @Cristiano. My 3 Pointer Ultimate Omelette Recipe might be just what you're craving? #raiseit #ad… https://t.co/fD6KmrUHGJ

— DWade (@DwyaneWade)
Ronaldo is expected to issue a response on his social media with a creative video on Jan. 11.
*Lead image courtesy of PokerStars.