Coast to Coast in Canada: The Poker Room Series
HSmitherz1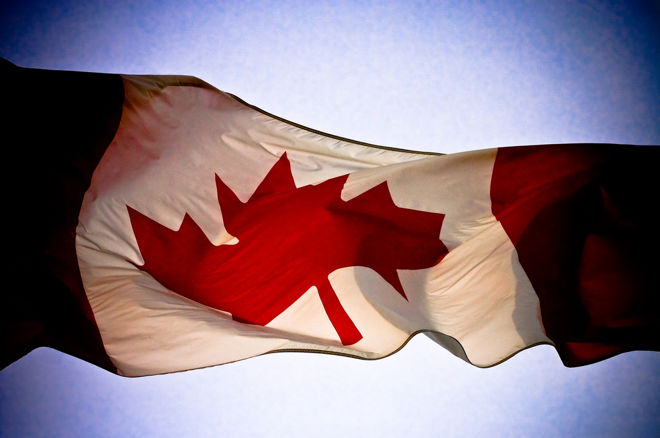 A Journey of Five Thousand Miles Begins With a Single Step
My poker story wasn't unusual.
Back in the golden age, I dropped out of school when I was making too much online to justify finishing my Psychology & Philosophy undergrad in BC. Despite my modestly degenerate lifestyle over the years, poker had provided me with just enough security to just take a break for a while from the grind.
A multi-year romantic entanglement had fizzled which meant that I would be (quite happily) flying solo for the foreseeable future. I had accepted a real-world job but that wouldn't begin until September and it was only April. I knew the job would involve long hours in front of a screen so the timing was perfect for a break from the online grind.
For a few weeks I played live games in Vancouver and spent free time on leisurely trips to the library and in a state of relaxed degeneracy with friends. This kept me content for a while but, soon enough, a restlessness emerged inside of me that couldn't be treated, I thought, without shaking things up.
I figured it was a good time to hit the road.
This blog will be a retrospective of the enormous Canadian landscape that I drove across during the months before starting a company position. Today, comfortable in my corporate life, I don't regret moving away from the surreal life of online poker, but of course I miss the huge freedom and self-sufficiency of the online grind.
I'd like to give an honest, entertaining account of the hustlers and bustlers that inhabited the strange mix of grungy and glitzy poker rooms that I explored across my gigantic northern country. The trip took me from Vancouver all the way to Prince Edward Island and back again. There were pimps and degens, grannies and trannies, vixens and martyrs, and more than a few highlights that I hope will be worth reading about.
If anybody is considering a poker road trip in the icebox of North America, this blog will give you a glimpse into the best and worst places to visit and a taste of the characters that populate Canadian poker rooms.
Lead image courtesy of Alex Indigo/Flickr
This article was written by one of our community members as part of the PN Blog. The thoughts, opinions, and strategy are those of the user only and do not necessarily reflect the positions of PokerNews. We appreciate your feedback, but ask that you be respectful of our PN Blog users who have generously donated their time. You can learn more about the PN Blog here.
Everybody needs an account at one of these online poker rooms! They're the biggest, the best, and we get you the best poker bonuses. Check out our online poker section for details on all the online poker rooms around.