Exclusive: Igor Kurganov Joins PokerStars Team Pro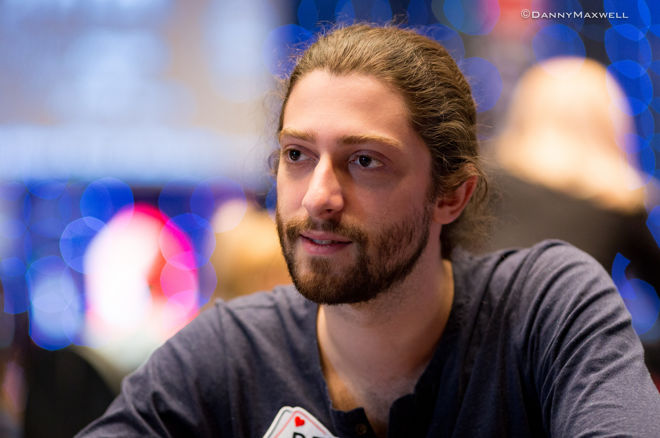 In the heydays of online poker, PokerStars and Full Tilt Poker were involved in an unprecedented arms race, signing up sponsored pros like there was no tomorrow. PokerStars Team Pro had over a hundred members at the time, still outdone by Full Tilt who had over double that.
As Black Friday hit and the duopoly came to an end, so did the competition of patching up as many poker players as possible. PokerStars said goodbye to a large part of their stable and today has 29 players on their roster.
In recent months, if PokerStars announced a new sponsor deal, it was a celebrity like Neymar or Ronaldo shining with the red spade on their chest. The world's biggest poker room didn't really seem to have room on their roster for poker players.
That has now changed; the dry spell has come to an end. A new player today joins the team, making the team count 30. PokerStars has signed a deal with Igor Kurganov. We'll see him wearing the PokerStars patch right next to the REG Charity one he's already sporting (REG is his charity and it stands for Raising for Effective Giving).
"With all the recent talk of artificial intelligence and poker, we're proud to bring someone with such profound human intelligence as the newest member of PokerStars Team Pro," Eric Hollreiser, vice president of corporate communications for PokerStars, said. "Igor's mathematical poker mind and passion for giving back to society represent some of the best traits in poker. We're eager to have Igor contribute his talents to our brand and to our business."
PokerNews sat down with Kurganov in London to talk about the signing and his role as ambassador of the online poker giant.
A PokerStars Sponsor Deal
"I thought 'I'll win all these tournaments, get sponsored and I'll just be rising and rising in the poker world,'" Igor Kurganov said of the time his poker career was just taking off. "I was a naive person who just started off in poker and I was also running well," Kurganov looked back with a smirk on his face.
While that might have been his initial thoughts, the sponsor deal aspirations quickly vanished as the Russian-born Kurganov became a regular on the circuit.
"After that, I actually never strived to become a sponsored player," he said. "I very much enjoyed just me doing my own thing in poker."
"I assumed they weren't actually signing people anymore."
As Kurganov started playing – and winning – more and more, he actually shied away from the spotlight.
"I used to stay away completely from it in my early days," he said. "I think, partially, because I wasn't sure what I wanted to portray or if I wanted to portray anything at all."
Over time, Kurganov got more comfortable with the cameras and memo recorders and he got a clearer idea and message he wanted to communicate. With the REG Charity patch on his sweater, the ever calm, cool and collected Kurganov started interacting more and more with poker media.
Through his relationship with PokerStars' Team Pro Liv Boeree, Kurganov had a prime seat to see what it means to be a sponsored player. Besides witnessing firsthand how representing the brand to the outside world would be, Kurganov was also able to get close to the team behind the world's biggest online poker room.
"Last year I sat in on some meetings when Liv met with people from PokerStars," Kurganov said. "By that, I slowly got to know the company better and better."
While Kurganov had a proverbial foot in the door, this was by no means to try to get himself patched up.
"I didn't even think about it," he said. "In fact, I assumed they weren't actually signing people in general anymore. I didn't assume that that would be a path for me to take."
PokerStars, impressed with Kurganov's wit, demeanor and input so far, had a different idea and approached him to try and see if there was a future together, a future where he would be representing the brand.
Kurganov, still under the impression that the focus of PokerStars' marketing was with celebs endorsing poker, didn't see the rapprochement coming.
"I was kind of surprised when they contacted me," he said. "They suggested that I'd come to the offices, meet the people that work there and that I'd have the opportunity to give feedback. On top of that, PokerStars was interested in supporting REG as well, which is great." Kurganov said.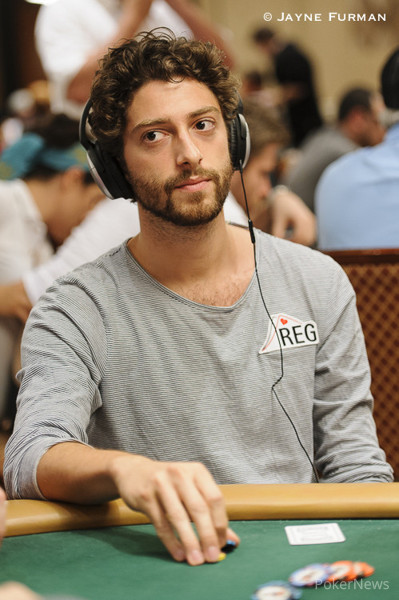 PokerStars Criticism
Kurganov has been a staple in the world of high-stakes live events. With $12,042,540 in live tournament earnings and a slate of impressive online results, Kurganov is part of a select group of ultra high-stakes players. While that group is small, they are vocal and have been immensely outspoken about the changes PokerStars made to their live and online offering in recent months.
Kurganov, a Supernova Elite player in 2015, was one of the players vocal about his disliking when PokerStars did away with the highest tier of their loyalty program. That, however, doesn't conflict with him wearing the patch from here on out, Kurganov says.
"Love or hate PokerStars, it's going to be the major force in poker over the years to come and has been for the last years," Kurganov said. "What matters is the margin, if I can have any impact on the way in which poker develops. To achieve that, an involvement with PokerStars is simply the most impactful thing I can do. If I have no impact at all, well, then so be it. But if I have any, that's great and I'm definitely happy to take that option and see where it goes."
He will be, in a way, a link between the players and the company. He gets to see proprietary data and, with his reputation as one of the most analytical players in the game, make his own conclusions. But his role isn't just being a spokesperson sluicing statements from his sponsor, It works the other way around as well.
"Love or hate PokerStars, it's going to be the major force in poker over the years to come."
"They've been very forthcoming with the information that they have," he said. "We talked about ways to think about the data and they genuinely listened."
Contrary to his earlier belief, PokerStars was interested in all he had to say.
It wasn't like they were pretending to care just because I was becoming a Team Pro, we went into great depth," Kurganov said. "They appreciate that I'm someone who's very involved in the high-stakes scene and, therefore, understand what the players care about. So far, from what I've seen, they actually care for my opinion and then they have to navigate the situation however they decide to with the added information."
Kurganov has already become a familiar face at the PokerStars office in London. While the word wasn't out just yet, he already went ahead and talked to a lot of the people involved with PokerStars behind the scenes.
"The staff that I met has a genuine care for poker," he said. "Of course, I don't have executive power on any of the changes and so I don't know how much I'll be able to contribute to having things the way we pro players want. But some contribution is better than none."
While getting involved is something Kurganov values a great deal, it's not required of him now that he's patched up.
"I've had the ability to do that and while it's not part of the contract, I imagine I'll be in the office every now and then," he said. "It just came to be because I'm super curious about all of it."
REG Charity
Being able to give input and have some degree of influence, is only a part of the reason why Kurganov is happy to be involved in his new role with PokerStars as part of PokerStars Team Pro.
The other, big, part of signing, is Raising for Effective Giving or REG. According to their website, REG Charity is a meta-charity, and community for professionals interested in having a positive impact on the world by donating a fraction of their earnings to the most effective charities.
Kurganov, a board member and one of the founders of the charity, now has the commitment and support of PokerStars.
A large portion of the benefits Kurganov will receive from signing with PokerStars, will go to REG.
"Part of my income I regularly donate to charities that REG supports and I'll donate a significant portion of what I'm going to make through the Pokerstars package as well," he said.
With Kurganov now part of PokerStars Team Pro, plenty of possibilities are on the horizon to get REG Charity more attention from more people on the circuit and beyond.
While nothing is set in stone just yet, Kurganov was already full of ideas on how to utilize the newfound partnership.
"We haven't decided yet what it will exactly look like, but it's part of our collaboration for them to support something," Kurganov said. "It's most likely going to be a poker tournament that we organize within the year."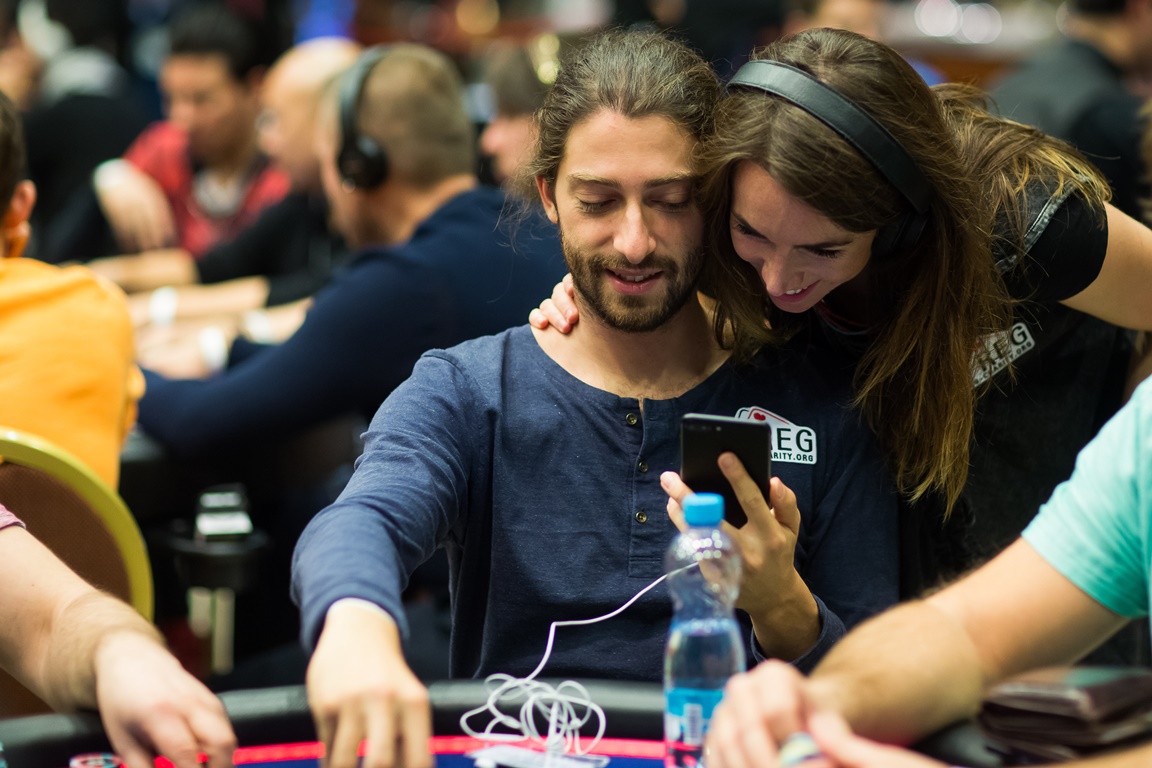 Traveling the Circuit, Talking at the Table
As expected, Kurganov will travel the poker circuit. Not much is going to change because Kurganov and his girlfriend Boeree were already doing exactly that.
And, like before, Kurganov will be continue playing online. "lechuckpoker," Kurganov's screen name before signing, will be retired and "IgorKurganov" – including a new avatar – will now be the one players will face in the highest of stakes online.
"I think, for the most part, I'll continue doing the same things I was doing already," Kurganov said about his schedule live and online.
While not every patched up pro is expected to be as talkative at the table as PokerStars figurehead Daniel Negreanu, Kurganov does believe being approachable and pleasant at the table is key for ambassadors.
"I'm probably going to be spending more time talking at the table."
"I've already been, for the most, pretty talkative at the table," he said. "I assume that people are now going to ask me more questions, so I'm probably going to be spending more time talking at the table."
Kurganov has a clear commitment to making poker as enjoyable as can be.
"It's definitely something that I care very much about," he said. "I'm not a big fan of the robotic-ness in poker. It's a social game. For the most part, I like to sit there without headphones and just enjoy my time at the table. It should be a fun game, entertainment for all the people that play."
He passed on the Aussie Millions this year because he wanted some time at home after a busy 2016 and start of 2017. Instead, Kurganov played the record-breaking PokerStars Festival in his hometown of London.
While Kurganov likes to have some time for REG Charity and quality time at home, he still has a very busy schedule ahead of him. Besides the PokerStars Championship events in Panama, Macau and Monte Carlo, the LAPC and Bay 101 await.
On top of that, Kurganov was one of the "lucky" players to get the option to buy into the $300,000 buy in Super High Roller Bowl in ARIA coming summer. That event kicks off a busy summer in Las Vegas with countless events of the World Series of Poker on his schedule.
For the first time, Kurganov will be sporting a PokerStars patch in poker's Mecca.
---
KURGANOV ON REG-CHARITY
REG is a fundraising organization. We fundraise for charities that we select by their effectiveness across different fields. So, for example, for human suffering alleviation, we look at GiveWell recommendations which vets charities. They have a number of economists to try and find out where you have the biggest impact per dollar spent, rather than just the efficiency of where the least amount of money is spent on employees, which is not always the best thing to look at.
The charities we fundraise for are exceptionally rigorous in both transparency and maximizing the impact of their received donations. Poker players take a rational, quantifiable approach to their game and this philosophy should also apply to the philanthropic world if we want to achieve the most good with our limited resources.

---
Be sure to complete your PokerNews experience by checking out an overview of our mobile and tablet apps here. Stay on top of the poker world from your phone with our mobile iOS and Android app, or fire up our iPad app on your tablet. You can also update your own chip counts from poker tournaments around the world with MyStack on both Android and iOS.