Barny Boatman Looks Back at 'Late Night Poker'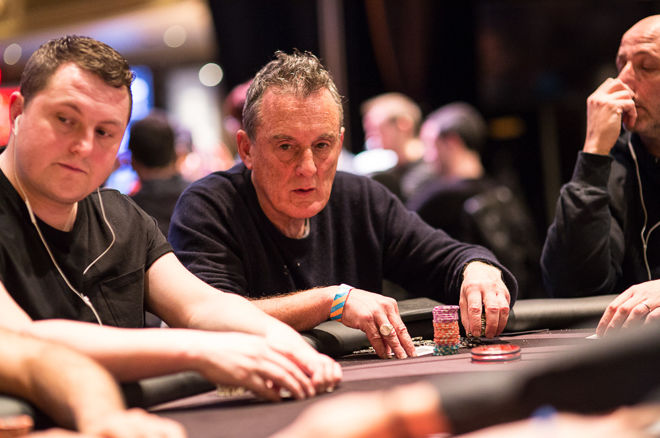 In 1999, a pioneering poker show on British television changed the face of the game we all now enjoy.
Under-the-table 'lipstick' cameras, atmosphere as thick as the smoke in the studio and Jesse May's electric commentary brought character to cardplay in a way televised poker had never done before.
"Late Night Poker" was a revolutionary program that inspired many of Britain and Europe's elite poker players of today. PokerNews caught up with one of the main men involved from the start, Barny Boatman.
A member of the infamous 'Hendon Mob,' Boatman wasn't just a player, but also a commentator in later series. He was there from the beginning and very quickly noticed that the project could be a shot in the arm to poker, which was not yet an industry but a game.
"There were one or two of us who saw it coming a bit," he said. "I was hawking a treatment around for a poker show not long before 'Late Night Poker' happened. I was therefore very pleased when the word went out that they were looking for players."
The Initial Response to the Cameras
Although Boatman was enthused, that feeling wasn't a general one.
"A lot of the established players in Europe were understandably wary of the idea of cameras," Boatman said. "I was up for it for a couple of reasons. I could see the value in terms of pushing poker on into the mainstream where it might become more like a sport, where sponsorship might become possible. I also realized that what people were going to see wasn't going to be how the game is, for a numbers of reasons, editing, format and the way people play differently when they know they're being filmed."
The potential was there, but what were the criteria for picking the players they did, people of undoubted character, but from different levels of poker, with varied skills in a multitude of games?
"I could see the value in terms of pushing poker on into the mainstream where it might become more like a sport, where sponsorship might become possible."
"The reason I was invited was because I was a seven-card stud player, European Card Stud Champion at the time; I wasn't really playing no-limit hold'em, a lot of us weren't because it was still quite new," he said.
The famous under-the-table lipstick cameras that pioneered the dramatic element of knowing a player's hole cards when watching a hand develop were honed during that first series of "Late Night Poker." Some players were not happy about playing and revealing their style and ranges to their potential opponents they would meet week to week.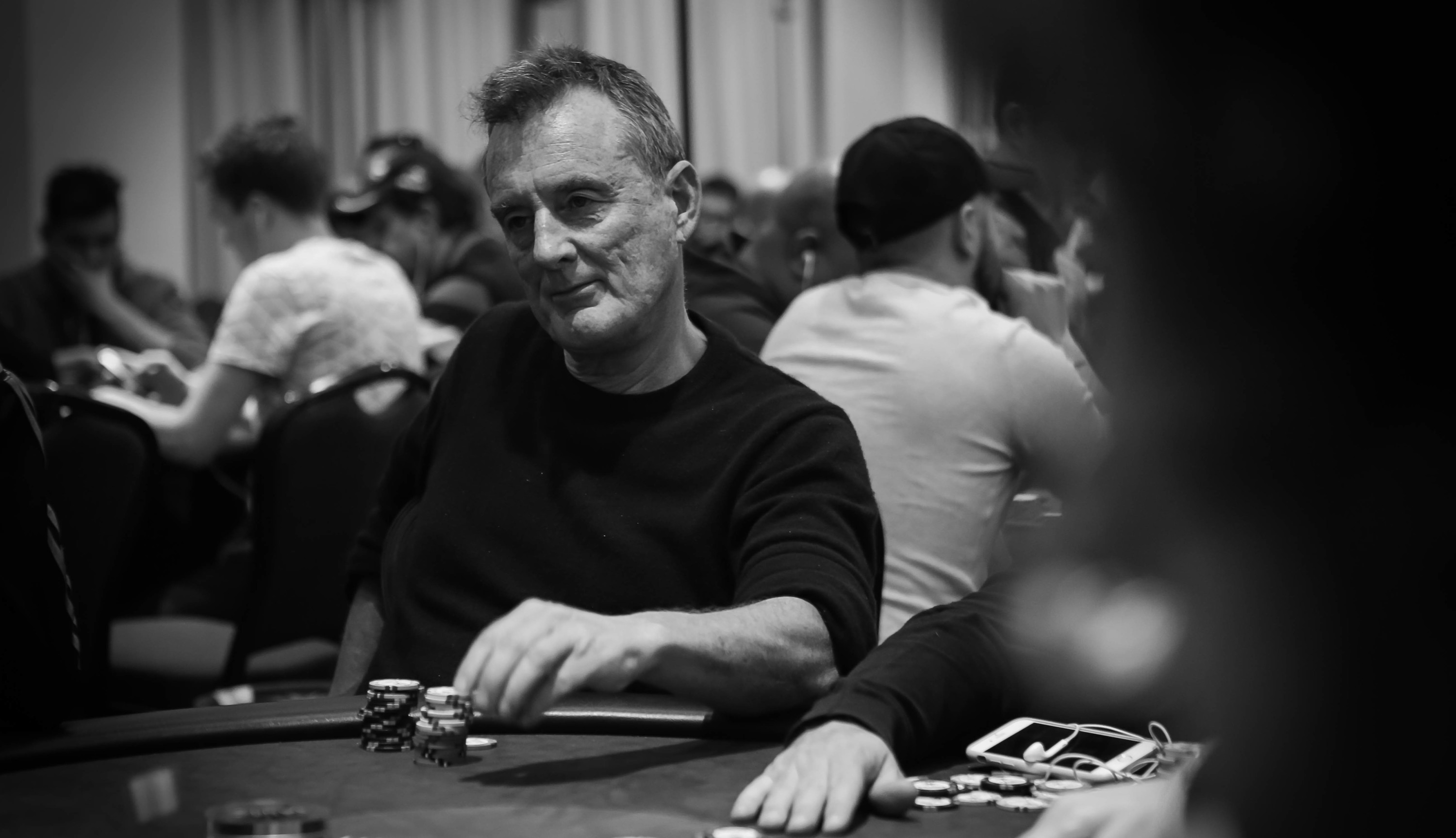 "Personally, I wasn't bothered by people seeing my hole cards," he said. "I worked the game out a bit during the period 'Late Night Poker' was filmed. My first memory of it was really the whole argument or discussion about whether we should or shouldn't do it. Some people had no desire to be on the TV and weren't bothered about sponsorship. They thought it wasn't right that we weren't getting paid. I saw it as a positive opportunity to grow the game."
"My main memory when it started was that it was a hell of a lot of fun."
There was undoubtedly an element of growth about the popularity of the game post-Late Night Poker. But at the time, one of the factors driving the popularity of the broadcast shows was the sheer enjoyment of watching the characters do battle.
"My main memory when it started was that it was a hell of a lot of fun," Boatman said. "There was a group of us that tended to be the same people. Most of the people in the production company were always there, although they seemed to promote people. You'd go one time and someone would be making you a cup of tea or driving you to the hotel and then next time they'd be a producer. The people making the show clearly had a lot of affection and loyalty for us as a group of players and it was mutual. They were very interested in the game."
Developing Interest in the Drama and the Poker
The drama of the game may have been natural to the characters who took part, people like Ram 'Crazy Horse' Vaswani, the late Dave 'Devilfish' Ulliott and Simon Trumper. But the players were organized into heats which had as much reliance on casting as any show on television at the time. Watching it back after it was first broadcast, Boatman noticed it immediately.
"I realized how much they're making a show and telling a story," he said. "The number of hands was incredibly small. They had to show every bust-out hand whether it was interesting or not, they were quite limited in what they could select to tell the story, they were much more into in the human drama and I think that was a very good decision.
"It was done in a very filmic way; it was paced well, there were lot of lingering shots on people's eyes as they made a decision. It was smart because most of the people who watched it weren't players but they got the drama and characters."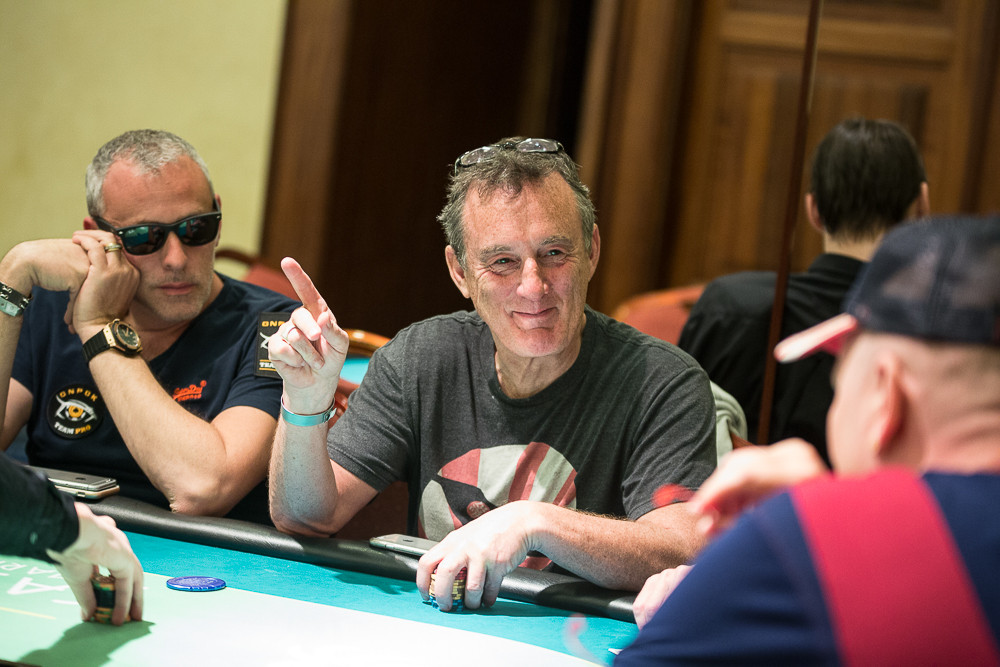 For some, Boatman included, this led to affection from fans who recognized these new poker 'stars' for the first time in mainland Europe. The polarizing nature of the production's 'casting' had worked. The blue touch paper was well and truly lit. But there was also the pioneering element of adding more female players, something poker brands have been desperate to do ever since.
"They were ahead of the curve in making the game look accessible to everybody."
"There were good characters and bad characters," he said. "There was no question of a draw. They always had one like Jac Arama or the Devilfish, a live wire and unpredictable. They made sure there was always one woman on the show, which was at a time where, in the live game, you could could count the number of female poker players on the fingers of one finger; it was Vicky Coren. There were only a handful of female poker players in Europe. They were ahead of the curve in making the game look accessible to everybody."
For many who look back in retrospect, the lipstick cameras were the biggest progressive move forward in the game. But to Boatman, there was a different component that set the program apart from previous poker coverage.
"The drama was the big innovation," he said. "The under-the-table cameras were a major thing, but we used to talk about other things which have been developed since, such as what's known as the 'rabbit-cam.' Some of us felt we were more poker purists, some of us felt that they could have been more selective about showing the hole cards sometimes not all the time, allowing commentators to speculate about what players might have. But 'Late Night Poker' popularized the game which was very esoteric in those days. It educated everyone including us."
Influencing the Present Day
"Late Night Poker" brought the game forward, and there are still glimpses of it now.
"The game has moved on in many ways, but remembering that it was a fast format one-table satellite, perhaps you didn't see some of the subtleties you see in the game these days," Boatman said. "'Late Night Poker' brought characters into people's living rooms, it brought a sense of humor and drama, and in that sense it told people new to the game what was appealing about poker."
If "Late Night Poker" enjoyed a deserving legacy, so too did the players involved, the people behind the scenes and anyone who featured.
"A guy turned round to me and asked 'Is your name Barny? I recognize your voice from 'Late Night Poker.'"
"It was huge," he said. "I was in Marrakesh a couple of months ago, and when Arron Fletcher won the WSOP Circuit Ring Main Event, he came up to me and told me that he learned poker from me. It wasn't just Britain, though. 'Late Night Poker' was shown in America on Fox TV and I was at a cash game at the Commerce where a guy turned round to me and asked 'Is your name Barny? I recognize your voice from 'Late Night Poker.' It was bizarre how it blazed a trail."
"Late Night Poker" rightly endures and the drama in those old shows still shines through today. Boatman became a no-limit hold'em player and a World Series of Poker bracelet winner. But to many, he will always be a pioneer, a crucial part of one of poker's most formative programs in television history.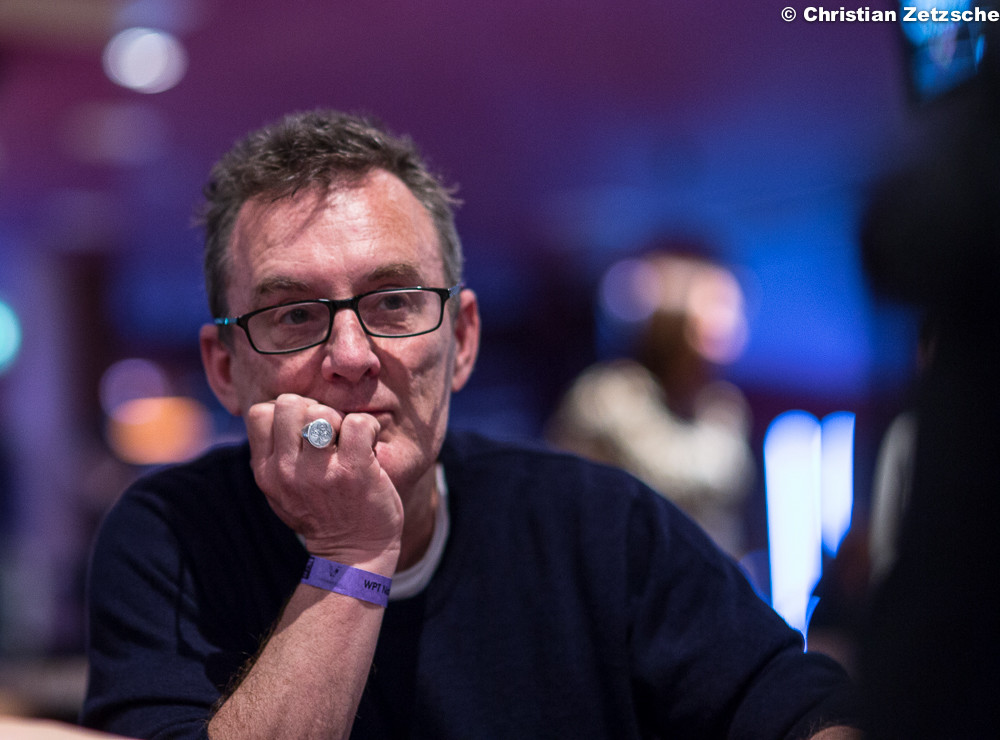 Be sure to complete your PokerNews experience by checking out an overview of our mobile and tablet apps here. Stay on top of the poker world from your phone with our mobile iOS and Android app, or fire up our iPad app on your tablet. You can also update your own chip counts from poker tournaments around the world with MyStack on both Android and iOS.