Discover the History of the PokerNews Cup at King's Casino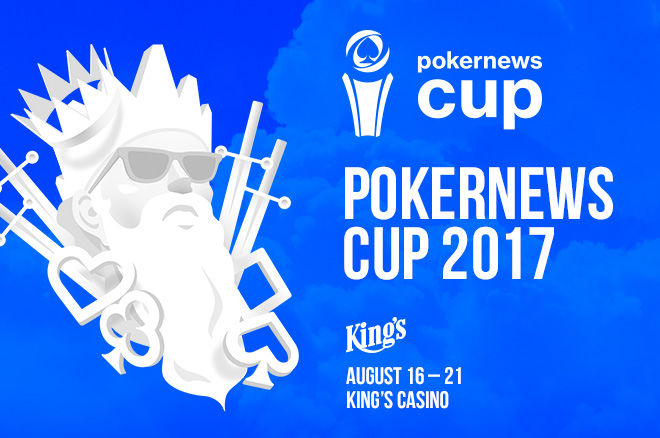 The 2017 PokerNews Cup heads to King's Casino Rozvadov, located on the German border in the Czech Republic, on Aug. 15-21 where players will compete for a huge €255,000 prize pool for just a €250 buy-in.
The PokerNews Cup has a long and storied tradition dating back to 2007. The festival has attracted nearly 6,000 entrants to its previous 11 tournaments with over €2.8 million in prize money awarded.
The latest installment of the PokerNews Cup is the fourth taking place at King's Casino. Here is a look at the winners of the previous three PokerNews Cup tournaments that took place in Rozvadov.
Christian Krupp: 2014 PokerNews Cup Rozvadov Champion
The PokerNews Cup first hit King's Casino in 2014, which also marked the first PokerNews Cup in five years. The tournament was a huge success attracting 1,230 entrants to pony up the €250 buy-in to generate a huge €310,499 prize pool, which smashed the €200,000 guarantee.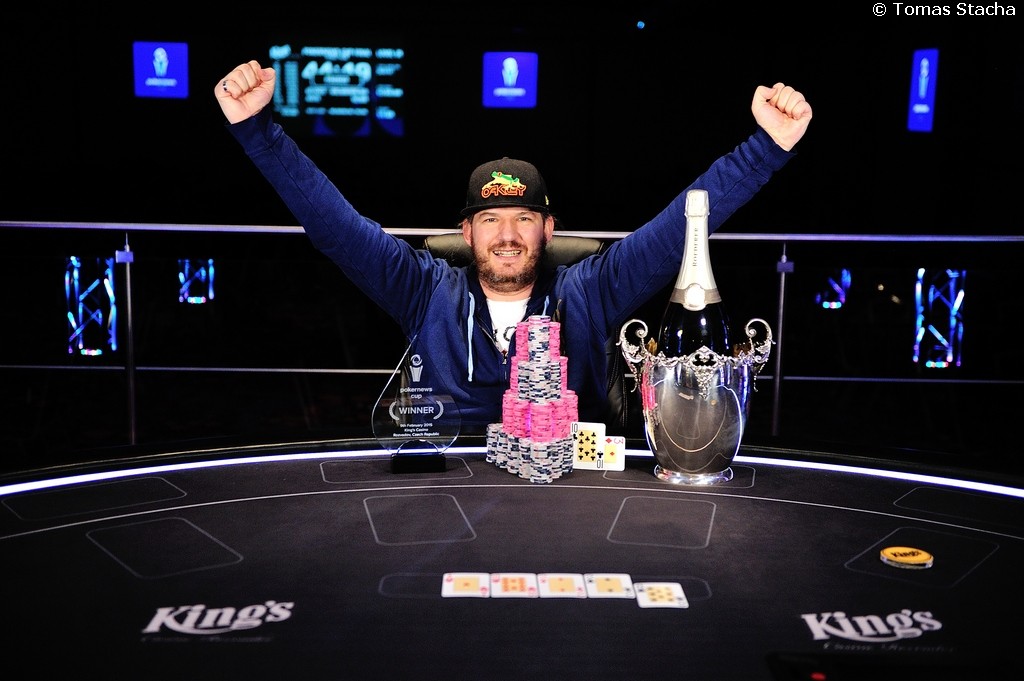 Germany's Torsten Wichtrup and Christian Krupp were the last two remaining with the former turning down a chip-chop deal. This worked out to Krupp's benefit as he was the first player to lift the PokerNews Cup trophy at King's Casino along with the top prize of €57,473. Despite declining a deal that would have awarded him more, Wichtrup didn't walk away empty-handed and took down the second place prize of €34,993.
Daniel Can: 2015 PokerNews Cup Rozvadov Champion
The PokerNews Cup returned the following year in 2015. The €250 buy-in tournament provided some extra value to the players that cashed in the event with the 820 entrants falling short of the number needed to meet the €200,000 guaranteed prize pool.
The final nine players agreed to a heads-up deal, the only time the entire final table did so in PokerNews Cup history, awarding eight of the players between €9,814 and €16,822.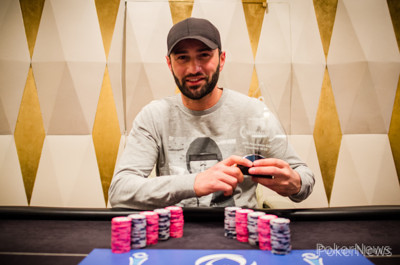 Germany's Daniel Can lifted the trophy and collected €17,105, the biggest prize in the tournament. Ironically, Can may not have made it to the tournament in time if not for George Steiner and Fabian Grubler, who were reporting on the tournament for PokerNews Germany.
"The morning of Day 2, I didn't wake up on time and I missed the shuttle bus to Rozvadov," Can said after his victory. "Luckily enough, George [Steiner] and Fabian [Grubler] were at the same hotel and gave me a lift. Thanks to them, I was able to come in just five minutes before Day 2 started. Without them, everything would have been different. I would have been late and I would have lost part of my stack because of that. I would have tilted and played hands I usually don't play. Luckily enough, things didn't go that way."
Timur Caglan: 2016 PokerNews Cup Rozvadov Champion
The PokerNews Cup once again eclipsed its guarantee in 2016 when 1,102 entrants bought in for €250 to generate a €235,980 prize pool, which was almost 18 percent more than the €200,000 guarantee.
Germany's Ronny Voth and Timur Caglan were the last two standing and battled it out for more than two and a half hours before Caglan won the top prize of €44,707.
Qualify Into the PokerNews Cup at TonyBet Poker
This year's event once again features a reasonable €250 buy-in. However, our friends at TonyBet Poker are hosting multiple satellites to give you a chance to win one of the 20 complete PokerNews Cup packages worth €600 listed below at just a fraction of the cost.
PokerNews Cup Package
€250 buy-in to the PokerNews Cup Main Event
€110 paid into your TonyBet account for flight and spending money
Six-night accommodation at the King's Hotel
There are two paths for you to grab one of these packages. First, you can play daily €3 qualifier where if you finish in the top three, you win a ticket to one of the main qualifiers. Alternatively, you can skip this step and play directly in one of the main qualifiers for a reasonable price of just €30.
PokerNews Cup Qualifiers at TonyBet Poker
| Date | Time (GMT) | Prizes | Buy-In |
| --- | --- | --- | --- |
| June 25 | 7 p.m. | 5 seats guaranteed | €30 buy-in |
| July 2 | 7 p.m. | 3 seats guaranteed | €30 buy-in |
| July 16 | 7 p.m. | 4 seats guaranteed | €30 buy-in |
| July 30 | 7 p.m. | 8 seats guaranteed | €30 buy-in |
Finding a trustworthy room to play online poker can be a monumental burden. That's all the more true if you're just looking for a place to play poker for free. We've listed five of the best play-money poker sites to enjoy and help hone your skills.