Fossilman Staying Calm in the $888 Crazy Eights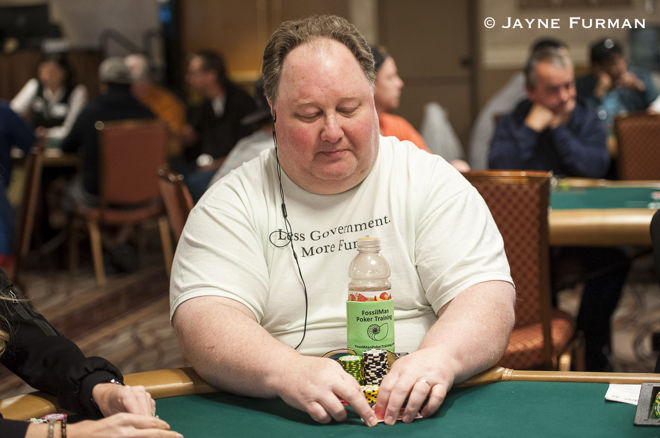 Greg 'Fossilman' Raymer became a poker legend when he won the 2004 WSOP Main Event for $5,000,000. 13 years on, he's still got the same hunger for winning another bracelet and is taking part in today's Day 1c flight of the $888 entry 'Crazy Eights' tournament. Raymer run up a big stack in the early levels and took time away from piling his chip mountain to talk to PokerNews about his approach to the tournament and the World Series of Poker in general.
"My approach is always the same in any cash game or tournament. I'm trying to make the smartest decision that will, on average, make me the most money. I don't play crazily just because you can reenter a tournament like this [Crazy Eights]. If it's a money-losing decision, the fact that I can reenter doesn't make it a smart decision."
"People seem much less likely to fold against me, whatever the situation."
The old Fossilman might have been a little more visible at the table in his trademark orange shades. But the main evolution of the player, as well as the man, has been the accumulation of knowledge over time. It's like much of poker to Raymer; an equation.
"I've evolved as a player and become better and more knowledgeable, so I don't make the same decisions I made back in 2004. That's because I know better now and that something else is a smarter choice. Whether it's a different bet-size or a check behind on a certain street, the goal is the same; play as smart as you can every time it's your turn."
The game may have changed along with Raymer's play, but it's clear from the enthusiasm he has in every pot that the hunger Raymer had fifteen years ago, still burns at the same heat in the red-hot environment of Las Vegas.
"I'm excited by all the tournaments here. The fact that the Crazy Eights is a lower buy-in here, doesn't take away that excitement. It's a chance to compete and I'm very competitive. I was a racquetball player when I was a teenager and bad knees mean I'm not going to compete in a game like that now. Poker is a way to be competitive now. In a cash game, you go home a winner, but then you think of that one hand, 'If I'd read that guy better or that card hadn't come I'd have won more'. But if you finish first in a tournament, you can't have done better.
The defining tournament win of Raymer's career will almost certainly remain his WSOP Main Event win in 2004. But although he revelled in the glory at the time, it's not being used for mental-game visualizations now.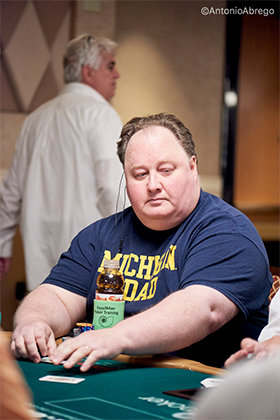 "I don't really do any visualization. To me, this is a math game. The on-math component is reading tells or giving off false tells yourself. Those aren't mathematical skills, but those are still skills you try to hone and then you take that information into account. Once I've added that information to the computer, so to speak, It'll change the calculation, but it's still calculating that decision based on the new information. It's still to me a math game, just the non-math stuff is a variable to be added."
"People seem much less likely to fold against me, whatever the situation. I'll make a thin value bet on the river that, if you were a student I was coaching, I'd tell you not to make because you wouldn't get paid off by a worse hand. But I might. And it's not because I'm a better player, it's because they'll call me lighter than they will call you. I've been called by jack-high on the river and I think they're less likely to make that call against other players. I've value-bet king-high on the river sometimes and it's because I think 'That guy's going to pay me off, he just won't believe'.
Raymer was a nobody when he won in 2004 but is now one of the most famous faces in poker. That's obviously affected how people play against him, and he reveals that he wishes for a little anonymity every now and again.
"The last time I was anonymous was during the Main Event I won. I'd love the opportunity to play any tournament in disguise. Not because I want to fool people or be tricky, just because I want to see how differently they would play me if I was a random, chubby middle-aged guy. It's not that I want to look 20 or 80, but be a random guy of my sort and see if they fold more, or three-bet more. I've been at tables when it's been three hours into the tournament where I've been the only player anyone has three-bet, other than if I've three-bet."
Raymer now coaches players and thrives on passing on information to new blood in the game. His own learning often comes at home at his desk, just grinding the numbers.
"Anyone can benefit from coaching, it's just if it's worth the cost and time. I pay attention to what other people are doing. Even if [a play] looks horrible I'll look at it and think; are there some benefits to it that I hadn't thought of. I'll crunch the numbers, sitting at my desk at home and work it out, asking myself 'What are the benefits of that play?' from that point, you can evolve new thoughts and patterns.
One of Raymer's clearest goals now is to enjoy more mixed game events, and that stems from his enjoyment of mixed games way back before his Main Event win.
"We used to have a mixed cash game at Foxwoods. I lived six miles from Foxwoods when I won the Main Event. We were playing Hold'em, Omaha and Stud games. When I was traveling around, they were playing triple draw and Badugi. I sat at home for several days before a trip and basically did the math. There's no book to read so I read some stuff online."
Raymer's own story might have made a bestseller in the aftermath of his WSOP Main Event victory, just one year after Moneymaker's victory pushed poker through the first glass ceiling of its development.
"I missed the train. If I publish now and it's the runaway poker book of the year, I'll basically get a tenth of the money I would have made if it was the tenth most popular book in 2005."
"I have a book that's all but done but I haven't got around to finishing it. Basically, I missed the train. If I publish now and it's the runaway poker book of the year, I'll basically get a tenth of the money I would have made if it was the tenth most popular book in 2005. In that sense, there's not as much motivation to get it done. I've just been too lazy. I spend time with my wife and daughter when I could be finishing that book."
There's a reason he hasn't been writing books and that's clearly a love for family time. Even away in Vegas or on the road, Raymer's wife and daughter are ever-present.
"We talk and text all the time. My wife and daughter know that even if I had 100,000 right now, they'd know better than to think I'm going to make the final table. They know I don't even have 1% of the chips. There have been too many events where I've had a big stack and not even made the money, so they're pleased when I'm doing well but they know better than to plan to come out for the final table."
"Reporters ask me when did you know you were going to win the final event. I knew [I'd win] when David turned over the final losing hand. When I had 10% of the chips, I thought I had a 15% chance. When I had half the chips, I gave myself a 60-65% shot. I gave myself a little premium for skill rightly or wrongly but I was never thinking 'this is mine'. That approach leads to too much heartbreak. Even with 90% of the chips, we've seen players come back with less. If you get too bothered emotionally, it's hard to come back and play your A-Game the next day."
Raymer may never think about winning until the final card gives him that second bracelet he's waited 13 years to claim. He'll be focused on the numbers until he's 100%. And even then, his mind will be processing new information and adding data to his calculations. All these years after his Main Event win, Raymer remains a popular player at the felt and a passionate combatant in any event of any size buy-in. Staying calm in the heat of Vegas is just what he does because anything else would be crazy.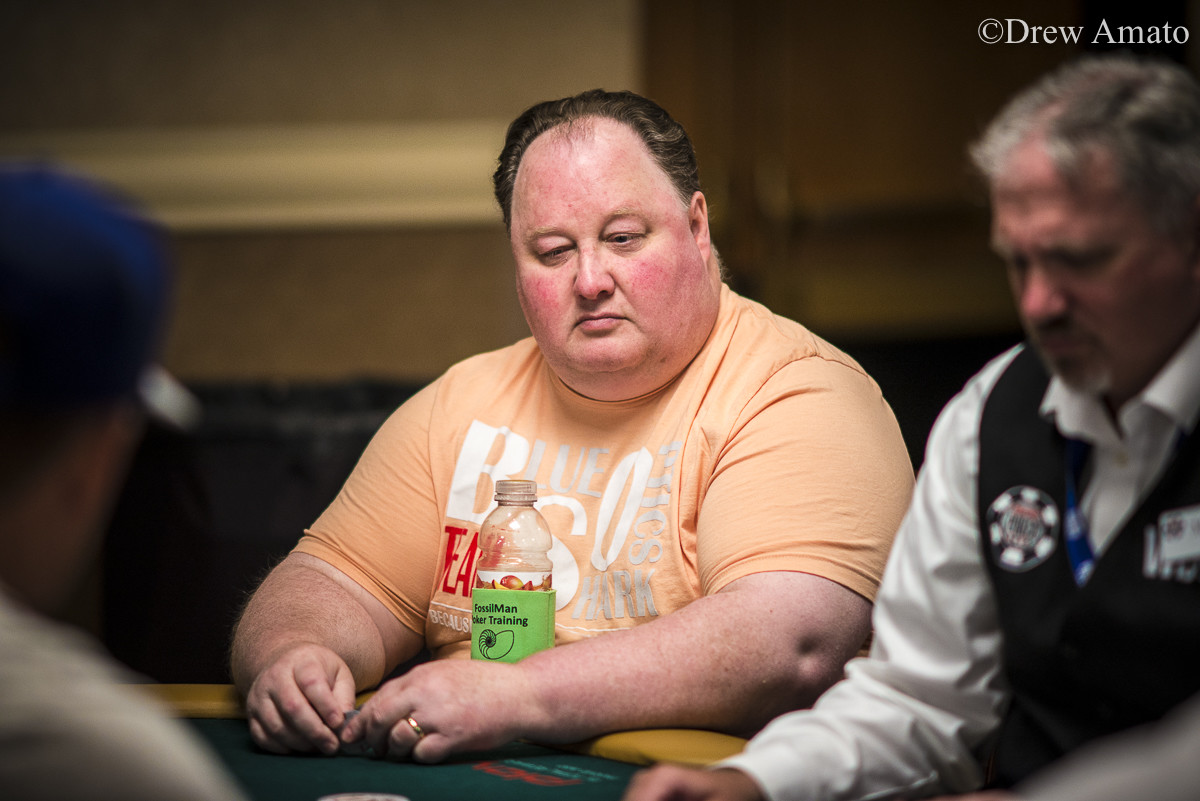 Finding a trustworthy room to play online poker can be a monumental burden. That's all the more true if you're just looking for a place to play poker for free. We've listed five of the best play-money poker sites to enjoy and help hone your skills.