Global Poker Player of the Week: Mohsin Charania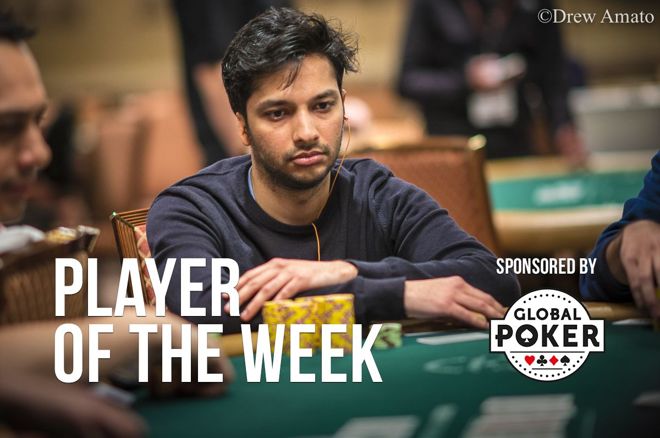 Triple Crown.
It's been five years since we had a Triple Crown winner to talk. And thanks to Mohsin Charania winning his first gold World Series of Poker bracelet to go along with wins on the European Poker Tour (2012) and World Poker Tour (2013 and 2014), the poker community is once again discussing one of the game's toughest feats.
Charania became one of only six players to complete the elusive trifecta by claiming victory in Event #52: $1,500 No-Limit Hold'em. He talked to PokerNews' Sasha Salinger a few weeks ago, and she asked him if he thought about chasing the Triple Crown.
"I don't think about it too much. You can't think about that kind of stuff on Day 1 or even the beginning of Day 2. So not really."
Maybe not overthinking the Triple Crown was a good strategy, considering about 10 days later he grabbed that gold bracelet. He also happened to predict that he would win a $1,000 event in that interview. And while his prediction was slightly off, we don't think he's complaining.
"After I had won a WPT people started mentioning the Triple Crown. It's nice to think about, but I'm not playing most of the mixed games, and it's virtually impossible to win a no-limit bracelet, so it was never a serious consideration. The concept of bracelets is not really a big deal for an online player like me. The WSOP is really designed for mixed-game players and people like Daniel Negreanu and Phil Hellmuth who play $10Ks with 120 people."
Charania had chips to play with throughout this tournament, but heading into the final table, he took a couple of beats that left him short. He admits that adapting his game to various situations is a strength and apparently he relied on that super power to keep him in contention as he continued to outlast his opponents.
"It was kind of a weird tournament because I was probably chip leader early on Day 1, most of Day 2 and going into Day 3. It was not ideal to lose a big hand to start Day 3, obviously. It was not a good position to have the chip leader on my left and another big stack on my left. I wasn't able to really make any moves. Then there were a few spots where I had top pair, and my opponent had a better kicker. The next thing you know I'm down to 20 big blinds at the final table. It was a huge adjustment to go from raising every hand as chip leader to playing the short stack."
"When you're down to 50 [players], the motivation comes from just knowing you can win if you can beat 49 more people."
Charania was able to pull from both his live and online play to adapt his play to what was happening at the table. In 2012 at the EPT 8 Grand Final in Monte Carlo, he ended up winning the tournament while holding the chip lead during most of the entire final table. Then in 2014 at the Five Diamond World Poker Classic, he was short-stacked when the tournament was four-handed and ended up winning by overcoming a 10:1 deficit heads up.
"Luckily for me, I have the experience to adjust my play when needed but even with all the experience in the world, the cards have to work in your favor, and your opponents have to make a few mistakes, and you can't get unlucky. It takes a lot to win a tournament. It's not just how well you play a short stack; it's how many mistakes other people make, how well the cards run out and how many times you can win all ins.
Charania considers himself an online player, but you can count on one hand the number of months he hasn't posted a live tournament cash win. And as expected, has an opinion on the difference between live and online play.
"Both have their challenges. Online poker, especially if you play on PokerStars right now, is close to being unbeatable. The players are really good, really sharp and it's basically solved.
"Live is softer. The problem with live [poker] is you can run really bad for a year, and it's only 20 tournaments. On the flip side online on one Sunday, you can play 20 tournaments. The sample size for live is really small, and anyone who runs really well in live tournaments is running well above expectations.
"You can't make a mistake playing live, or you're out. You have to be mentally tough because the days are long and exhausting and you play against every type of player, a really good live player, a really good online player, and a bunch of amateurs. Whereas online you're probably playing against a pro. Even the amateurs are good because they have access to so much content. They both provide their challenges, and I feel like my job is to be adaptable."
If the Triple Crown and bracelets were never the main driver, what motivates Charania to keep showing up?
"Money might be a driver, but I don't pay attention to the pay jumps when I'm playing. When you're short-handed or even when you're down to 50, the motivation comes from just knowing you can win if you can beat 49 more people. Knowing that it's going to suck if you get second - even if it is a lot of money is motivating. So my driver is not the bracelet or the money, but just focusing on completing."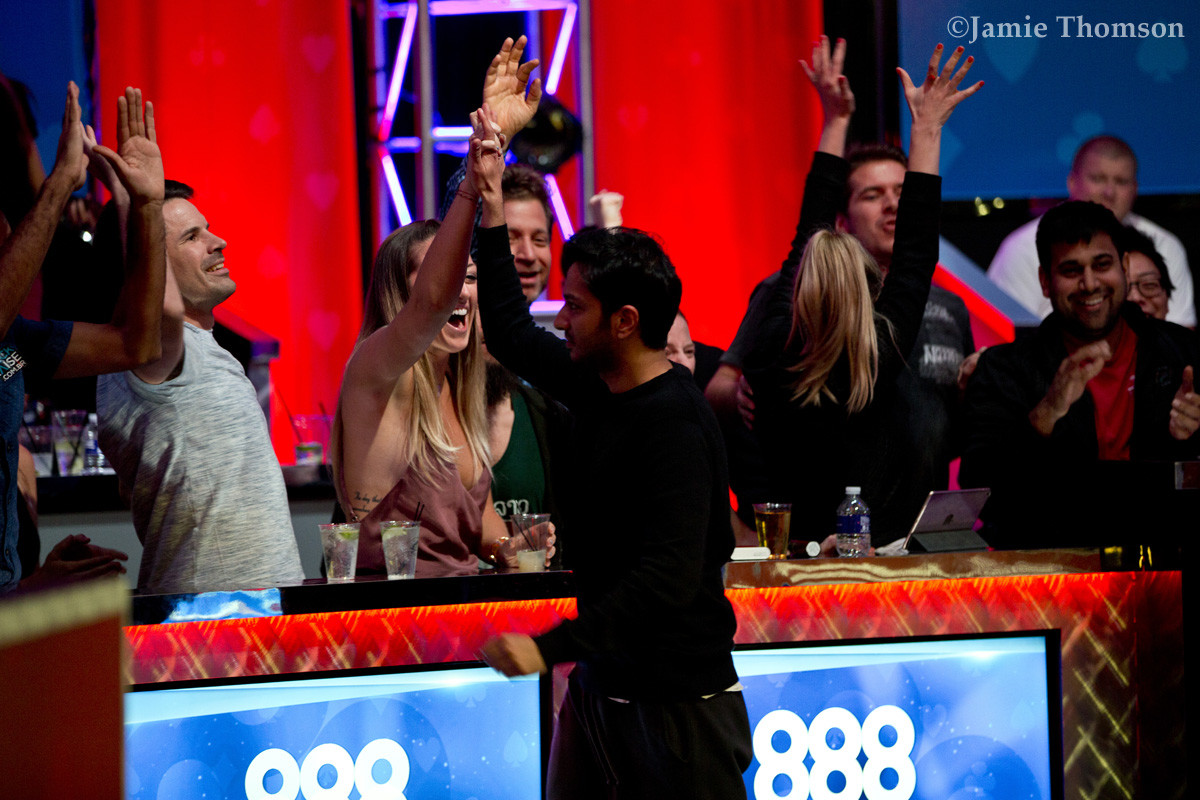 Charania has been a consistent player for nine years. He shows up, both online and live, puts in the time, works on his game when he feels he's lacking, and has the results to prove it. It wouldn't be far-fetched to think he loves the game. Of course, like any profession, there are things he likes and dislikes about his "job."
"I don't know if I can say I love playing poker or that I ever loved playing poker. There aren't a lot of competitive games you can play for that much money. I'm not athletic enough to play professional sports, so I just kind of fell into poker because I loved the competition.
"With that said, I don't hate poker. In fact, I really love when I'm deep in a tournament as I'm sure everyone does. I don't love a Day 1. I like the sense of going deep in a tournament. I don't think I love it enough to be sitting down for the first hand of every tournament and get excited about it, but most I would say most people that do this professionally don't love that part of it either. I would much rather be dropped into a tournament with 200 people left and an average stack. Then the real fun starts. But that's not how tournaments work."
Obviously, there was a lot of fun to be had in this tournament. Everything lined up. He was patient and the cards cooperated. The question now: is Charania committed to playing poker for the long term?
"I don't know how to answer that. If you asked me five years ago if I would still be doing this, I would have said no, and yet here I am. I don't know what the correct answer is. Hopefully, I'll win enough money that I can play for fun rather than professionally. I guess I'll take it one day at a time."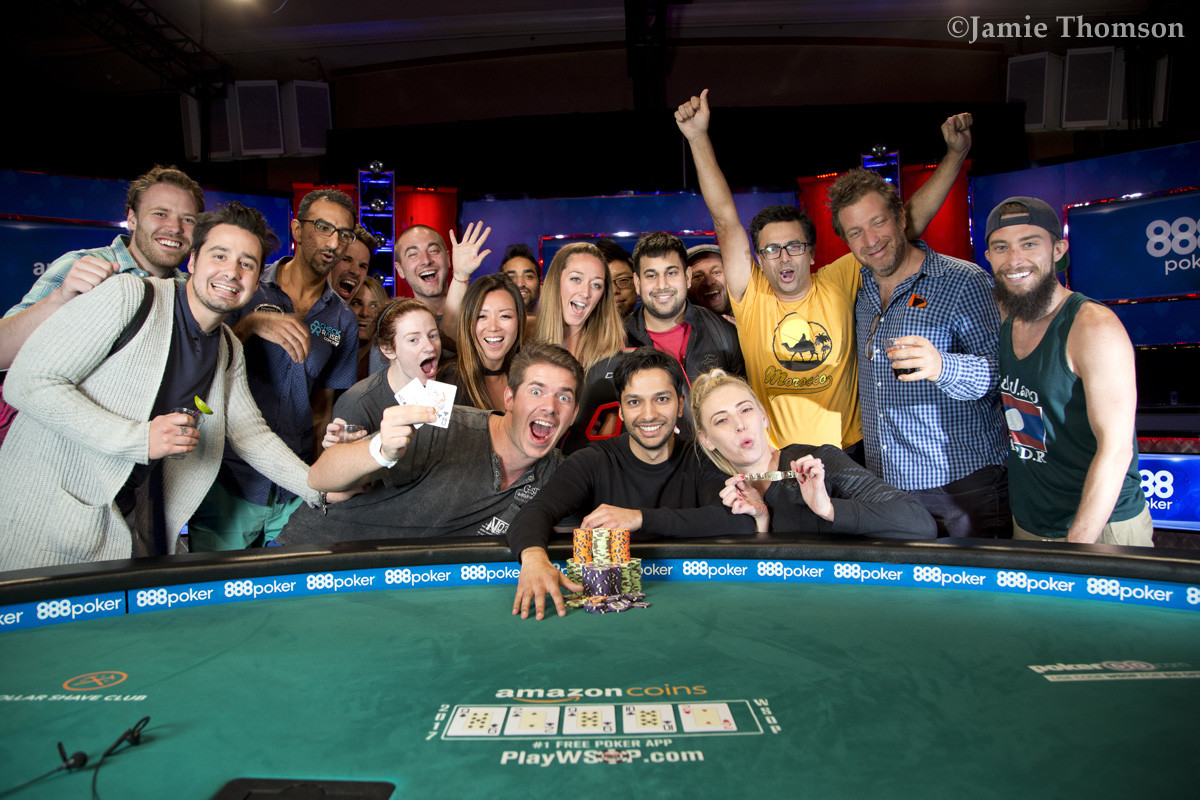 Finding a trustworthy room to play online poker can be a monumental burden. That's all the more true if you're just looking for a place to play poker for free. We've listed five of the best play-money poker sites to enjoy and help hone your skills.