WSOP Players on the Move: The Joker, The Fox, and The Performer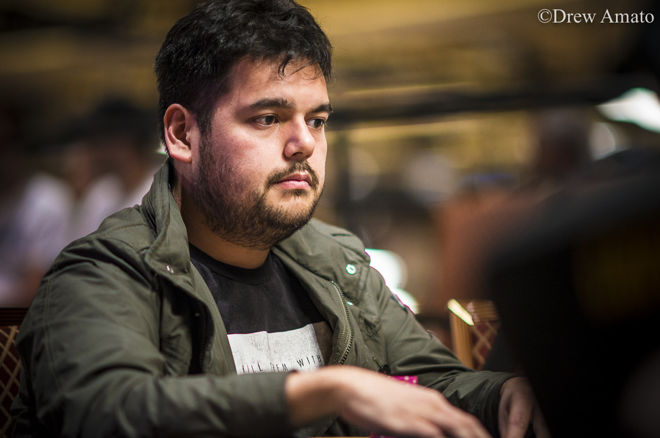 The Main Event is underway and thousands of players have converged on the Rio to do some bracelet hunting. As players battled it out for over a month, a few players really had some breakthrough performances – scoring some nice finishes and even a bracelet. Here's the latest in PokerNews' Players on the Move series – WSOP edition.
The Joker
Name: Bryce Yockey
Age: 29
Occupation: Pro poker player
Hometown: Los Angeles, Calif.
Living now: Marina Del Rey, Calif.
Twitter: @suddenlyBryce
For Bryce Yockey, 2017 has been a breakout year. He's had some great summers and nice cashes, but nothing comes close to his success so far this summer. An Omaha aficionado, he had the $10,000 Omaha Hi/Lo Championship in his sights. He told friends he was going to win it and even took side bets on the event. And then he won it – all the while keeping the fun in poker.
"I've always done well in PLO8, so I was very excited they added a $10,000 event," he says. "The structure was very good and I just ran well and played great. It feels amazing to win, especially because I called my shot and said I would win before I entered."
The event drew a field of 207 players and Yockey took home $511,147 and his first bracelet. Earlier in the summer, he notched another deep run, finishing fifth in the Millionaire Maker for $317,544. Yockey didn't slow down. Only a few days ago, he finished fifth in the $25,000 Pot Limit Omaha High Roller for $270,242. He has two more final table appearances in PLO8 in his WSOP career and now has lifetime earnings of more than $1.9 million. Of that, more than $1.1 million came this summer and he's looking to add more as the Main Event begins.
It was the 2004 Main Event battle between Greg Raymer and David Williams that drew a young Yockey to the game. He had played the card game Magic: The Gathering with Williams in the past, and his runner-up finish for $3.5 million inspired Yockey to jump into the action. Always a game player growing up, the strategy and skill involved with poker seemed like a natural fit.
"I've always loved games," he says. "I played sports, but sucked. My dad taught me how to play chess when I was 5, I began playing video games at age 7 and Magic: The Gathering at age 10."
Away from the tables, Yockey has become interested in cryptocurrencies like Bitcoin and Ethereum for both investing and because he is fascinated by the technology involved. He also likes traveling, reading, and exploring different cuisines.
"I'm definitely quite the foodie," he says.
With his recent winnings, no doubt Yockey will have quite a few nice meals during his time in Vegas. But there is more poker to be played. What are a few of his poker goals now?
"Not sure," he says. "Winning a bracelet was on my bucket list, but now that I've accomplished that I don't have anything particular I want to do – maybe book a winning session in the Bobby's Room big game."
Not really a math-oriented learner, Yockey improves his game by talking with other smart poker players he respects and discussing ideas. While he's notched some big wins and plenty of nice cashes, the fun of the game is what keeps him playing.
"To me poker isn't about winning as much as it's about enjoyment," he says. "Nobody wants to be miserable or around miserable people at the table."
The Fox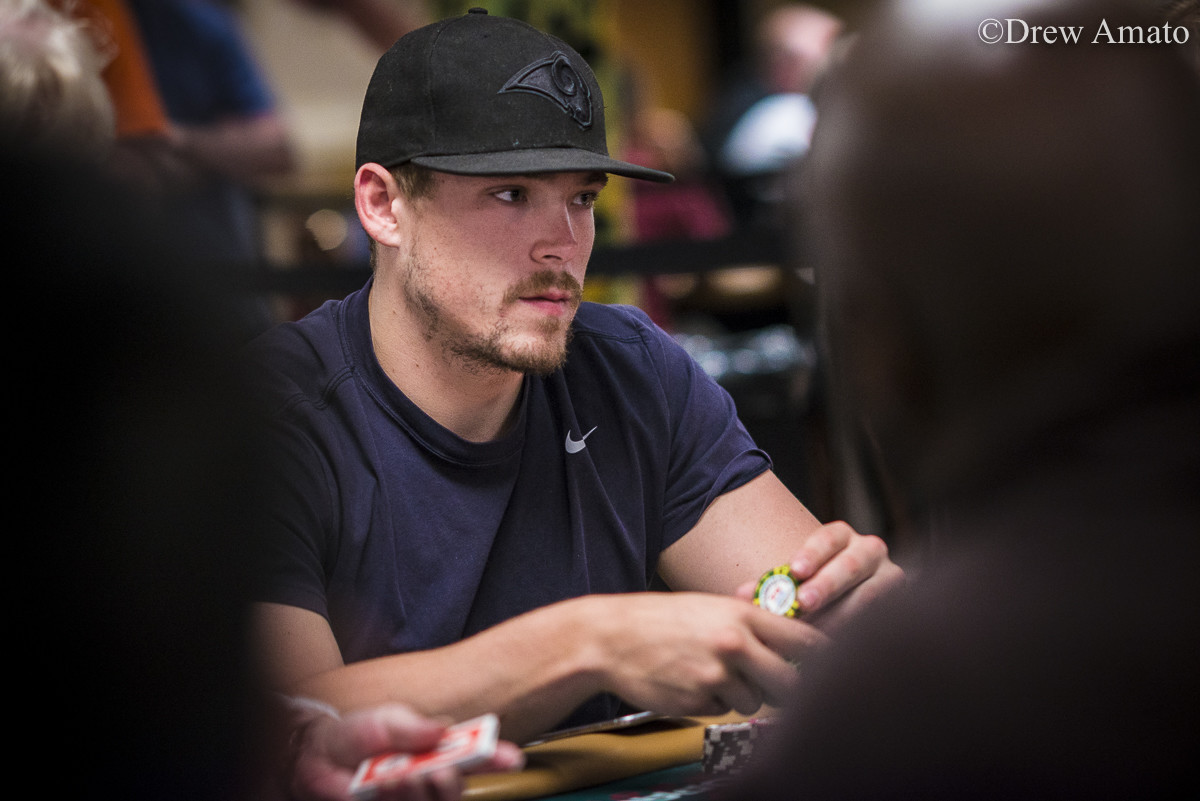 Name: Alex Foxen
Age: 26
Occupation: Poker player
Hometown: Cold Spring Harbor, N.Y.
Living now: Huntington, N.Y.
Twitter: @wafoxen
For Alex Foxen, the World Series of Poker has become a home away from home. This summer, he's been sly as a fox – notching an impressive 11 cashes for just a bit more than $186,000 in earnings. Foxen also currently sits in ninth in the Player of the Year race.
"The WSOP is the easiest time of the year to stay focused for me," he says. "Every day, almost every tournament during the summer has the potential to change your life. That knowledge keeps me eager to get out of bed and get back at it everyday."
That focus has paid off and the last two weeks have been huge for Foxen. While a bracelet has so far remained elusive, he's come close in two recent turbo events in his first two final tables of the summer. On June 23, he finished eighth for $44,395 in Event #45: $5,000 No-Limit Hold'em. On July 4, he took third in Event #65: $1,000 No-Limit Hold'em for another $98,761.
So far, it has been a breakthrough summer for this poker young gun who's been playing since age 11. He now has almost $800,000 in tournament winnings and looking for more. His first and only win came in 2012 in New Orleans, earning him a WSOP-Circuit ring and $22,421 in cash.
"I didn't begin to take the game seriously until my junior year in college when I had to stop playing football," he says. "My win came at my first live tournament ever in New Orleans. I had no experience, but played with confidence and won the tournament."
More cashes in smaller events and a few nice five-figure cashes followed. One nice bullet point was a seventh-place finish last year in a $1,650 L.A. Poker Classic for $31,990. Foxen also finished 109th in the 2016 Main Event for $49,108, and had several more nice cashes last year and earlier in 2017.
Along with poker, sports played a major role in Foxen's life – the thrill of competition and hard work to get better. He was a standout in football for Cold Spring Harbor, and also played ice hockey and lacrosse. After high school, he played tight end for the Boston College football team.
"All I did was play sports," he says. "I was constantly running from one practice to another for most of my time growing up."
When not analyzing hands and discussing play with friends, Foxen still enjoys playing sports and staying in shape. With such a great run this summer, there is no doubt that his poker game is in top form – and he's hoping for more.
The Performer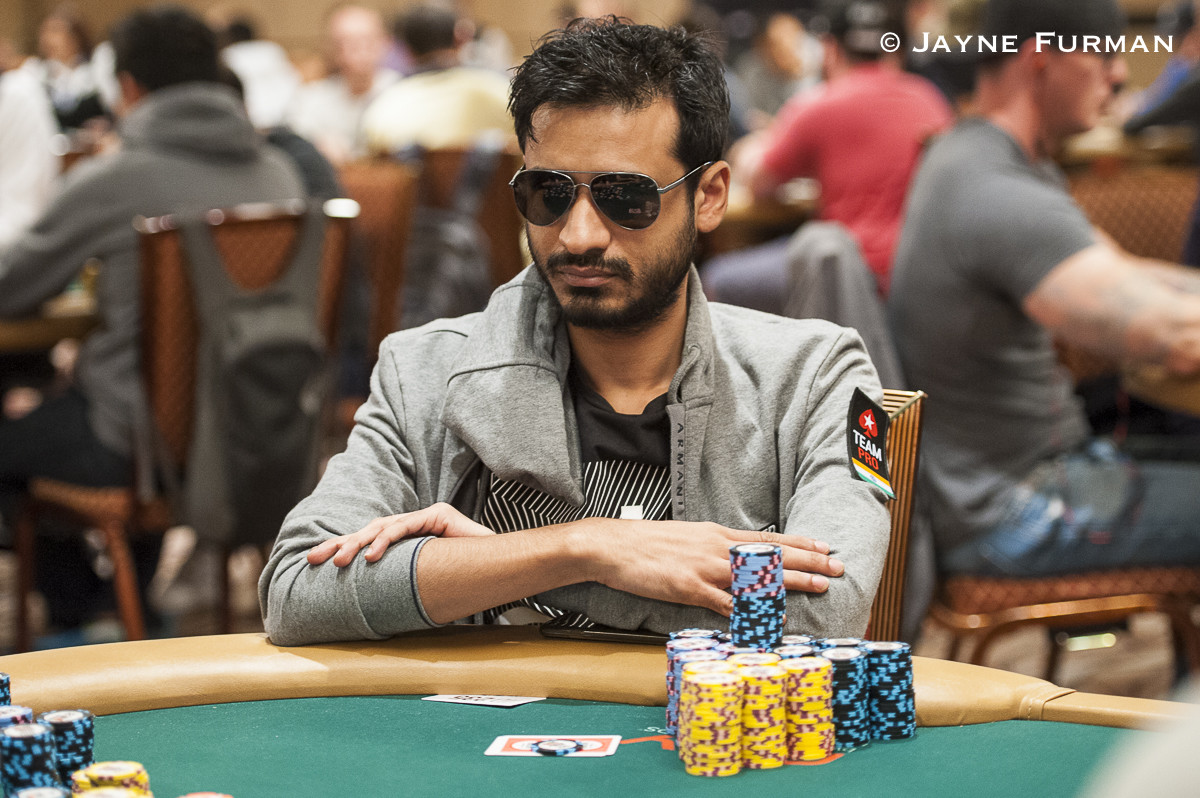 Name: Aditya Agarwal
Age: 32
Occupation: Poker player
Hometown: Darjeeling, India
Living now: Kolkata, India
Twitter: @AdiAgarwal_int
With 10 cashes, Aditya Agarwal is on fire at the WSOP, but still looking for that one breakthrough performance. He came close in Event #12: $1,500 No-Limit Hold'em, finishing ninth for $30,773. While he has $482,934 in WSOP winnings, the event marked his first final table – and he's now looking for his first bracelet.
No stranger to poker success, Agarwal has more than $780,000 in tournament winnings with his biggest score being the 2015 Main Event where he finished 71st for $96,445. The Main Event has been a bright spot for Agarwal over the last few years. He's cashed in the event six times since 2007 with two being in the top 100.
"I feel fortunate to have had two deep runs in the main and have cashed last four years," he says. "It's a tournament like no other, so it's been amazing to get few deep runs in it."
A sports fan, Agarwal realizes those kinds of performances come with a price. He's constantly working on and adjusting his game.
"Poker is constant work, you got to study and play and constantly improve to beat the games," he says. "I try and do as much work as I can and get ready before the series each year. I am looking forward to the Main Event most this year, and taking all other events as learning experiences for it."
While in Vegas this summer, he's renting a house with fellow players grinding at the series, but taking a day off here or there to catch up on sleep, food, and rest. The results have been nice so far.
Back home in India, poker is exploding in the country evidenced by players like Aditya Sushant and Nipun Java winning bracelets in the $1,000 Tag Team event in June. Java then went on to win Event #71: $1,000 Online No-Limit Hold'em Championship for $237,668 and his second bracelet of the summer. Agarwal expects the game to grow event bigger because of their success.
"There already has been a shift of focus of lot of players to tournament poker from cash games in India, so I do see lot more Indians traveling the international circuit as well big international stops coming to India soon especially with PokerStars launching later this year," he says. "I see a huge boom for poker in the country."
Agarwal learned to play poker while attending college in the U.S. Poker blew up during his freshman year and he's been playing ever since. Away from the felt, he enjoys watching television shows. With the Main Event approaching, Agarwal is hoping to make his own ESPN television appearance if things work out well.
Finding a trustworthy room to play online poker can be a monumental burden. That's all the more true if you're just looking for a place to play poker for free. We've listed five of the best play-money poker sites to enjoy and help hone your skills.