Global Poker Offers Fast Cashouts for U.S. Online Poker Players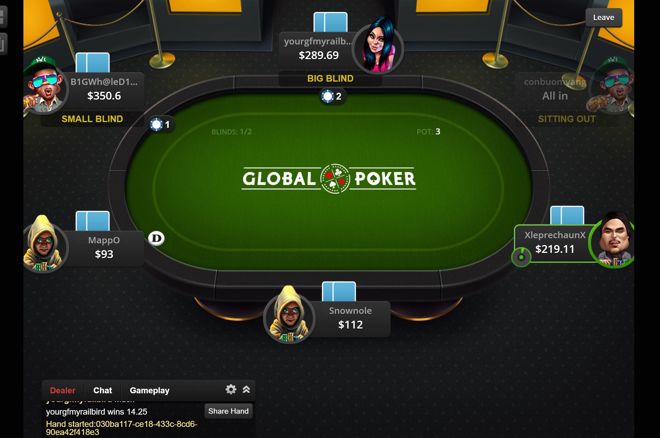 With the Floyd Mayweather and Conor McGregor fight set to go down on Saturday in Las Vegas, speed is a topic of discussion. Sports bettors consider speed, consistency, and other factors when making their picks. Why should online poker be any different?
Global Poker is fast becoming U.S. online poker players' site of choice, growing at a rapid pace and offering some of the best guarantees and biggest overlays in the industry today. As more players join, Global Poker players are enjoying bigger guarantees, more game options, and faster payouts.
For online poker players in the post-Black Friday world, fast and reliable cashouts are of major concern when it comes to choosing a poker site to play on. Global Poker is becoming known for just that – making speedy and safe cashouts for their players a top priority.
Get Verified, Get Paid
Global Poker has a verification process for players making first-time cashouts which requires them to provide photo proof of identification along with proof of address in order to be paid out. This process provides players with an extra layer of security. According to Global Poker, verified players will receive funds in their PayPal account within 48 hours of cashing out. However, many players are reporting even faster results, with same-day cash outs quickly becoming the norm.
"I requested a withdrawal last night and within two hours it was approved. Within 24 hours it is now in my account."
Players on the TwoPlusTwo forums attest to the safe, rapid payouts and satisfaction regarding the customer service provided by Global Poker. 'kowboys4' wrote, "I requested a withdrawal last night and within two hours it was approved. Within 24 hours it is now in my account. I'm very impressed." Another player, "Deal!" reported making a cash out request at 9 p.m. and having the funds in his account by 6 a.m. the following day - less than a nine-hour turnaround!
'SOOO_LOC' echoes the sentiment and emphasizes satisfaction with interactions with Global Poker personnel, who interact with customers on forums like 2+2 frequently. "Requested cash out two days ago. Received my confirmation today that it was approved and be in my PayPal in 1 biz day. Very happy with customer support."
U.S. Players — Get started today!
As you're watching the fight this weekend, consider checking out Global Poker, the online U.S. poker site with cash outs as quick as a Mayweather jab. You won't be disappointed!
Sponsor generated content by Global Poker