Challenge the King of Flips and Head to Unibet Open in Bucharest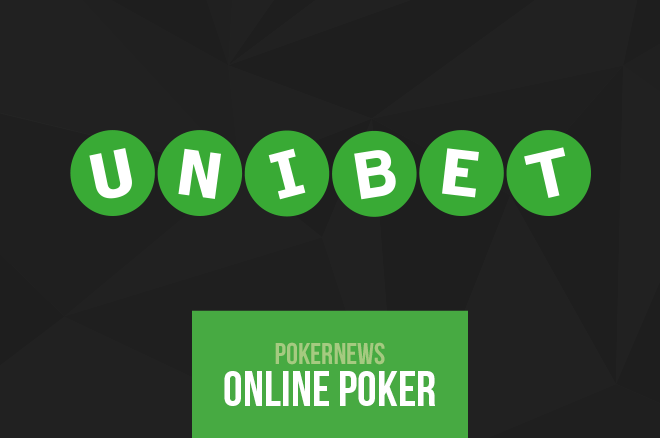 Fresh from sending one of its lucky players for a four-night wellness break to Vietnam in the €100,000 High Stakes Flop Race, Unibet Poker is now preparing to send some of its players to the Unibet Open in Bucharest via its King of Flips promotion.
Promotion Details
Anyone playing cash games during September will receive tokens each time they see 50 flops. Seeing 50 flops in any low stakes game earns one bronze token, the same number of flops in mid stakes awards a silver token, and those heading to the flop 50 times in high-stakes games receive a gold token; you can earn up to nine tokens per day.
Once you have at least one token you can use it in the Poker Flips minigame where you and the King of Flops (the house) each receive two hole cards and a flop, turn and river are automatically dealt. After the completion of each hand, you have the option to collect your prize or risk it for a better one by playing another flip, up to a maximum of eight flips.
The prizes on offer differ depending on whether you use a bronze, silver or gold token and can be in the form of bonus points (which can be spent in the bonus shop), cash and even a €2,000 Unibet Open Package to Bucharest.
| Flip | Bronze | Silver | Gold |
| --- | --- | --- | --- |
| Win Flip 1 | 20 Bonus Points | 200 Bonus Points | 1,000 Bonus Points |
| Win Flip 2 | 42 Bonus Points | 420 Bonus Points | 2,100 Bonus Points |
| Win Flip 3 | 88 Bonus Points | 880 Bonus Points | 4,400 Bonus Points |
| Win Flip 4 | 185 Bonus Points | 1,850 Bonus Points | 9,200 Bonus Points |
| Win Flip 5 | 389 Bonus Points | 3,890 Bonus Points | 19,400 Bonus Points |
| Win Flip 6 | 817 Bonus Points | 8,160 Bonus Points | 40,800 Bonus Points |
| Win Flip 7 | 1,715 Bonus Points | 17,150 Bonus Points | 85,700 Bonus Points |
| Win Flip 8 | €35 | €350 | €2,000 Unibet Open Bucharest Package |
Unibet Open Bucharest takes place at the luxurious Marriott hotel from Nov. 30 to Dec. 4 and although the schedule is yet to be finalized, you can expect the famous Unibet hospitality, welcome drinks, players' party and plenty of off the felt activities to get involved with. Maybe you'll be heading there for free if you can take on the King of Flips and win.
Sign Up Today
Signing up to Unibet Poker via PokerNews entitles you to a welcome bonus worth up to €200. This bonus is released into your account when you reach certain rake milestones, which means you're constantly receiving more money as you play.
Once you rake €2 at the cash game tables or any tournament (or a combination of both), Unibet Poker places a €1 cash reward in your account. Rake €10 and an additional €4 cash is all yours. Once you've raked a total of €800, you'll have received €200 in your account, the equivalent of 25% cashback, which is a pretty sweet deal. Download Unibet Poker today and join thousands of other poker-loving players at the tables.
Finding a trustworthy room to play online poker can be a monumental burden. That's all the more true if you're just looking for a place to play poker for free. We've listed five of the best play-money poker sites to enjoy and help hone your skills.