Global Poker to Host Charity Tournament for Hurricane Victims on Sunday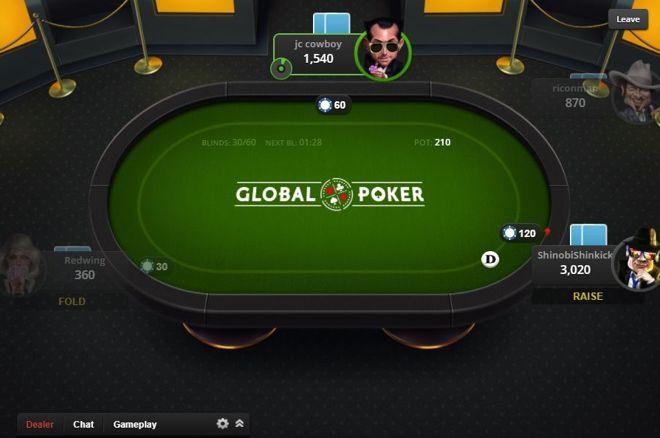 With countless people affected by the recent natural disasters in Texas and Florida, many in the poker community have rallied to raise money and contribute to relief efforts. Now, Global Poker, an online poker site in the US with real cash prizes, is getting involved in the effort in a big way.
Prompted by one of their regular forum contributors 'splayaa' to hold a charity tournament, Global Poker has announced that it will host "Global Poker – Hurricane Harvey and Irma – Charity Tournament" to raise money for victims of the two recent hurricanes.
Pertinent Details
The tournament will begin Sunday, Sept. 17 at 16:30 EST with a buy-in of SC$5 + SC$5 (in Sweeps Cash). With SC$5 going to the prize pool, the SC$5 tournament fee will be donated to the American Red Cross Relief Appeal.
But Global Poker is not stopping there. In addition to donating all the proceeds from the tournament, they are going to donate $20 additional for every player who registers. That means $25 per player will be donated to aid relief efforts.
Happy to Help
Laurence Escalante, the Founder and CEO of VGW (Global Poker's parent company), is excited to be able to use the Global Poker platform to contribute to a good cause.
"The world watched with shock as Hurricanes Harvey and Irma wreaked havoc over large parts of America, particularly Florida and Texas," Laurence said. "Reports estimate that the damage bill could be as high as $200 billion."
As the ultimate amount to be donated depends on how many of their players register in the tournament, the charity event is truly a team effort.
"Global Poker is proud to work with our players to contribute to the relief effort," Escalante said of the joint endeavor. "I would personally like to show my support for all those who have gone above and beyond to help those in need during this time."
Don't miss out on getting involved this Sunday with Global Poker to make your donation go far. Head on over to GlobalPoker.com to register now!
Everybody needs an account at one of these online poker rooms! They're the biggest, the best, and we get you the best poker bonuses. Check out our online poker section for details on all the online poker rooms around.