The Muck: Negreanu Needles Hellmuth, Twitter Spat Ensues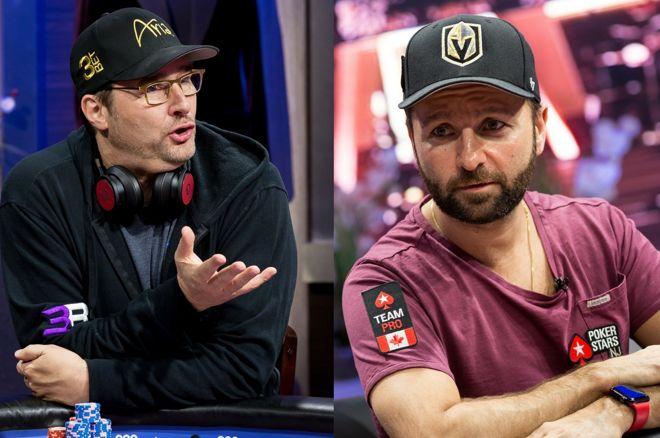 Phil Hellmuth might be wearing the King of the Hill belt - at least for the time being, but the belt, 14 bracelets, and millions in earnings doesn't necessarily mean he's the best of all time. But it doesn't mean he isn't, either.
If you look at the greats from other sports like Michael Jordan, Serena Williams, and Cristiano Ronaldo, their skills are evident, and their status is not disputed, by their peers or their fans.
In poker, however, while skill is a huge factor, there is an element of luck to every win which makes being the "greatest" of all time, something a little harder to prove.
In an interview with PokerCentral, Daniel Negreanu talked about the new breed of poker players, saying, "These guys have worked real hard on their game the past couple years where I haven't, and Phil thinks he's the one seed – it's delusional. It's not real life."
Needless to say, that didn't sit well with Hellmuth and off they went to battle it out ... one tweet at a time.
Who's Number 1?
Ego Rearing Its Ugly Head
Naming Names
It's not a hard sell to say Hellmuth truly believes he's number one. It would be incredulous and off brand for him to think otherwise. Of course, he's probably thinking the only way to prove he's number one is to find out who he's up against.
Put a pin in this next tweet. We're coming back to it.
A Major List Snub
If there's a list, there's bound to be a few names that are left off of said list. Leave it to Doug Polk to lighten the mood a little bit.
Where's The Love?
It goes without saying that Hellmuth and Negreanu are both great for the game, and it's not a stretch to see that there is a mutual respect between the two. And even though they argue like an old married couple, it all comes back to the love.
All Talk and No Action
After all of that, everyone wants to know if there's a bet. There's probably even a bet on if there will be a bet because we've all been down this road before.
Wait, what? "I don't care about betting," said no poker player. EVER.
Time to pull out that pin from the tweet above.
No response from Hellmuth on that one. He obviously got caught up in the moment, was ready to go to battle, but as usual when a prop bet starts to get some traction, he backed down.
Oh and that King of the Hill belt? Well, Hellmuth will be defending it in October and Shaun Deeb graciously offered to step aside for an epic match.
Problem is this isn't really about Hellmuth vs. Negreanu. It's about Hellmuth vs. the Poker World.
In the end, it makes you wonder if Hellmuth can stake a claim to being number one if he's not willing to bet on it.