SiGMA 2017 Will Host GPI European Poker Conference in November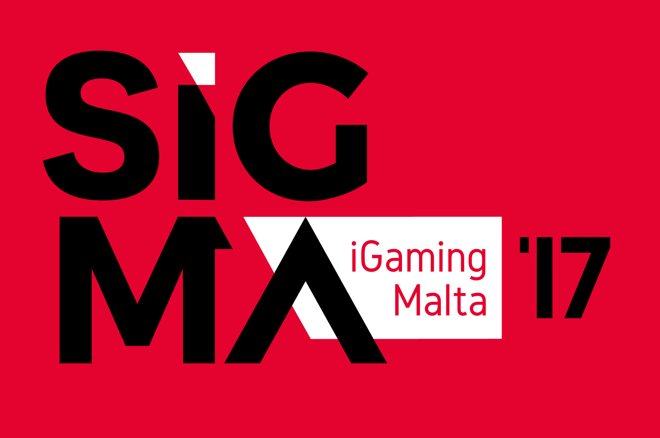 The fourth annual Summit of iGaming, Malta (SiGMA) will once again bring the gaming community together Nov. 22-25 for the largest iGaming show of the country. This year's summit will feature the 2nd annual GPI European Poker Conference which will take place Nov. 23 at the Malta Fairs & Conventions Centre.
Touted as the best place to network and establish partnerships, SiGMA will host executives and representatives from many gaming companies at both exhibits and conferences. This will include Better Collective, Bet365, Blexr, Catena Media, Cherry, Ladbrokes, Malta Gaming Authority, Microgaming, Mr. Green, PokerStars, William Hill, XLMedia, among many others. Click here for a full list of sponsors/exhibitors.
After drawing 1,576 attendees in its inaugural 2014 event, SiGMA's numbers have drastically increased, more than doubling its attendance in two years, with 3,896 attendees in 2016. This year, that number is expected to climb even higher.
"I am really looking forward to attend SiGMA in November, and it is great to see the amazing growth of the conference during years," said Viktorija Antanavičiūtė, iBus Media Head of Sales. "Eman Pulis with the team behind SiGMA has done amazing work bringing the biggest names in the industry to Malta, and their support to bring in Affiliates is second to none. I would highly recommend to attend SiGMA to anyone looking to strengthen and grow their network and knowledge."
GPI European Poker Conference
An exciting addition to SiGMA in November involves the Global Poker League (GPL), which integrates poker and eSports and broadcasts 400 hours through multiple digital outlets. Boasting the motto, "Compete globally, play locally," the league consists of 12 franchises featuring 72 of the world's best poker players that compete in a 20-week season.
Alexandre Dreyfus, CEO of Global Poker League, will chair the GPI European Poker Conference, which will feature expert-led moderated panels on topics such as current GPL players and rankings, operator ecosystem trends and future industry outlook. The conference welcomes European poker operators, media, organizers and players to come together for collaborative brainstorming and networking opportunities.
Dreyfus explained the reasoning for bringing the conference to SiGMA this year saying, "...the GPI European Poker Conference needed stronger platform to connect the live and online poker industry. SiGMA attracted almost 4,000 visitors last year and expects that number to grow to over 7,000 in 2017. Working with them will allow us to have a much broader reach and develop initiatives aimed at growing the game of poker, by connecting more and more the industry stakeholders."
SiGMA Managing Director Eman Pulis is equally excited to partner with the GPI.
"For [SiGMA] this is a partnership made in heaven – thanks to GPI's authority and leadership, SiGMA can truly claim to be a 360° showcase for igaming. We look forward to welcoming poker executives and stakeholders to network and do business together and with the rest of the igaming community."
Don't Miss Out
SiGMA's aim is to open discussion among the European poker market about what is and is not working, to synthesize a future outlook of igaming in the region, and ultimately, to find solutions that will allow various community members to work together to continue growing the industry.
Click here for a complete agenda of the summit. Register here so you don't miss out on all the opportunities SiGMA 2017 will offer.
Finding a trustworthy room to play online poker can be a monumental burden. That's all the more true if you're just looking for a place to play poker for free. We've listed five of the best play-money poker sites to enjoy and help hone your skills.