Poker Player Ashley Hine Auditions for Televised Game Show 'The Wall'
This weekend, professional poker player Ashley Hine and her hubby David Hine shared some exciting news with their followers. David, a gamer and Twitch streamer, uploaded a very different type of video to his YouTube channel. Instead of his traditional streams of Battlefield, he posted their audition submission to TV game show The Wall.
Ashley, a cash-game player who's made an appearance on Poker Night In America, had the chance to talk with us about her experience.
The show, hosted by Chris Hardwick on NBC, is a trivia game in which participants have an opportunity to win up to $12 million. NBA star LeBron James also serves as executive producer.
How does the game work? The Wall is a five-story-tall pegboard. The bottom of the board is divided into 15 slots marked with various dollar amounts, some of which increase as the game progresses. Seven numbered "drop zones" are centered at the top of the board (above the center seven slots), from which balls can be dropped into play.
A team of two contestants play in two different positions: one on the stage (that would be David) and one behind the stage with no knowledge whatsoever about what's going on on the stage answering the trivia questions (Ashley). That's what makes the show intriguing. According to Ashley, "the concept of The Wall being like PLINKO but mixed with trivia and the unknown of separation between you and your partner becomes thrilling! It relies on trust and faith in your partner."
The money the contestants can win in the game is varied depending on the drop of a ball. Green balls dropped on the board will add to the team's bank, while red balls dropped on the board will subtract from it.
If the duo is fortunate to become participants and win, how would they spend their new riches? A portion of the money will be donated to Health Education & Literacy Providers Ministry in Africa (HELP), where the couple has been contributing for years.
"We have never applied for a game show and when we saw people going on it to help charities and support those in need we knew we had to try for HELP!"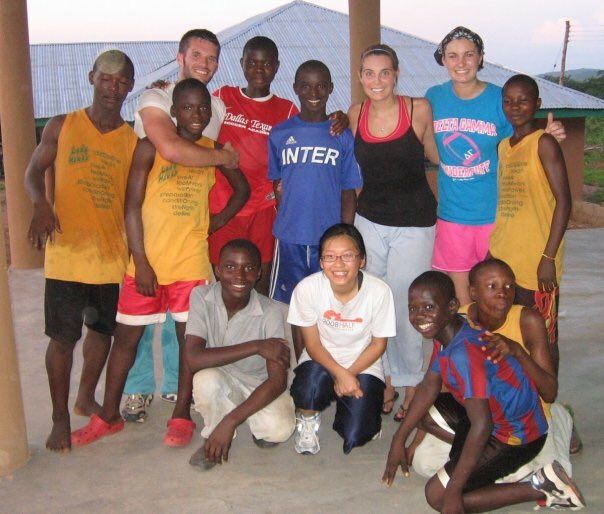 "HELP provides all food, schooling, clothing, supplies and medical aid for every child," Ashley explains. "Their sponsorship program allows people to sponsor a child for $1,600 for an entire year. This covers all. They also write letters and send pictures to you. The correspondence is amazing as trips there are generally every 3 months for those who wish to help and meet the children and do mission work there. I have been personally and met them and fell in love with the cause."
She also defined the overall the experience as incredible, and that they "have been sponsoring orphans through their program for years."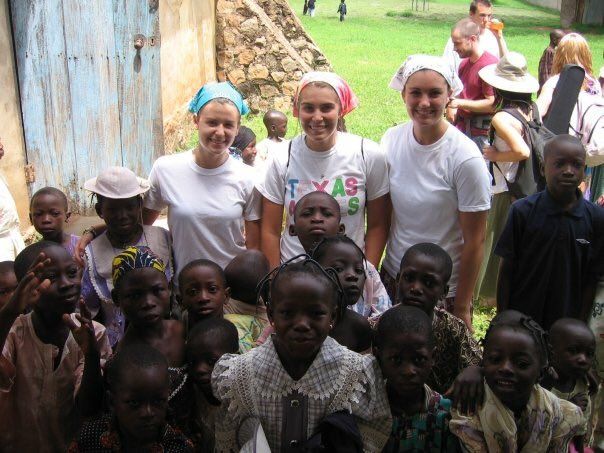 If their audition is successful, they will have the chance to change their lives and surely the lives of so many people in West Africa.
At the moment the couple is very excited and they are not sure when they will hear back from the casting, but "will continue to support the HELP ministry and impact the lives of those in Nigeria in a positive way." But a little extra doesn't hurt and according to Ashley, the "potential for millions of dollars would be ground breaking and drastically life changing for them and us!"
Ashley wouldn't be the first pro player to make a television appearance as poker and game shows have a long-standing history with one another. In 2009, Maria Ho competed on the 15th season of The Amazing Race on CBS with her best friend and fellow poker player Tiffany Michelle. Another big name includes Vanessa Rousso, who finished in third place as a contestant on the 2015 season of Big Brother. More recently, PokerStars Team Online member Kevin Martin became the winner of Big Brother Canada Season 5.