Accusations of 'Rigging' in Match India Poker League Staunchly Denied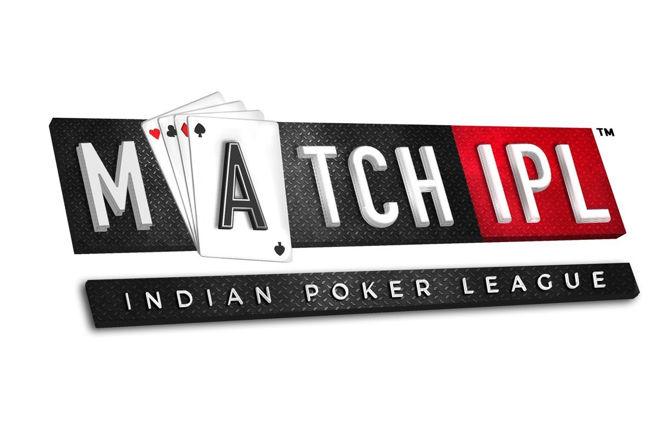 Indian actor Sachiin Joshi and Match Indian Poker League (IPL) owner Raj Kundra have engaged in accusations of "deceit and fraud," according to Monday's India Times article. The conflict appears to be little more than a personal financial disagreement that has festered into a public quarrel, to the chagrin of many involved in the IPL.
As the story goes, Kundra, former co-owner of IPL franchise Rajasthan Royals, accused Joshi of defaulting on a payment of Rs 40 lakh (around $60,000 USD) that was made as "part of the consortium" that purchased a team called "Goa King's" in Kundra's Match IPL.
Joshi representatives responded with accusations of Kundra "rigging" the tournament to assure a particular team won
Kundra took to legal action against Joshi, whose representatives responded with accusations of Kundra "rigging" the tournament to assure a particular team won, saying that Joshi pulled out of the event upon this realization and that there was no signed agreement with Kundra to bind Joshi to payment.
For context, it's important to understand that Match Poker is a variation of Texas Hold'em started by the International Federation of Poker (IFP). The IFP was established in Switzerland in 2009 with the mission of founding a version of the game for Olympic purposes that reduces the luck element of poker.
It's a team sport with a pot-limit preflop and no-limit postflop structure where members of each team, spread across various tables, get dealt the same exact cards as the members of competing teams. In October 2017, Match Poker was granted "Observer Status" by the Global Association of International Sports Federations (GAISF), which recognizes the game as a sport and makes it eligible for review for becoming an official Olympic sport in the future.
Backstory, Shots Fired
According to the India Times, Kundra announced in September 2017 that his Match IPL would consist of eight teams and that he had the involvement of Joshi and fellow actor Harman Baweja in addition to a few companies. Kundra later told Mumbai Mirror (of the India Times) that Joshi participated in the "league" but following the tournament, refused to respond to his calls and messages.
"Yes, we have gone legal on Sachiin Joshi. He has been terminated from the Match Indian Poker League for defaulting on payments."
"Yes, we have gone legal on Sachiin Joshi. He has been terminated from the Match Indian Poker League for defaulting on payments. His cheque for Rs 40 lakh has bounced. His team was Goa King's; he took full publicity and after the event, avoided my calls and messages. I thought he was a friend. I am completely disappointed."
Manoj Asrani, Group CMO of Joshi's firm Viiking Ventures, responded to Kundra's accusation by calling him a "con man" and explaining Joshi's side of the story.
"Raj Kundra initiated a poker tournament by the name of Match IPL and around 10 teams were formed. There were commitments made and the same weren't delivered. When we got to know that the tournament was rigged for a specific team to win, we withdrew our participation and did not sign any agreement. We made sure that the payments don't clear as there was nothing to pay for and also informed other partners that we are out of this fraudulent tournament. We are pursuing this legally and will make sure that this goes through the right justice channels."
Apparently, this is not the first accusation against Kundra, who, according to the India Times, "was removed from the IPL by the Supreme Court-appointed Justice Mudgal Panel for alleged irregularities in 2013."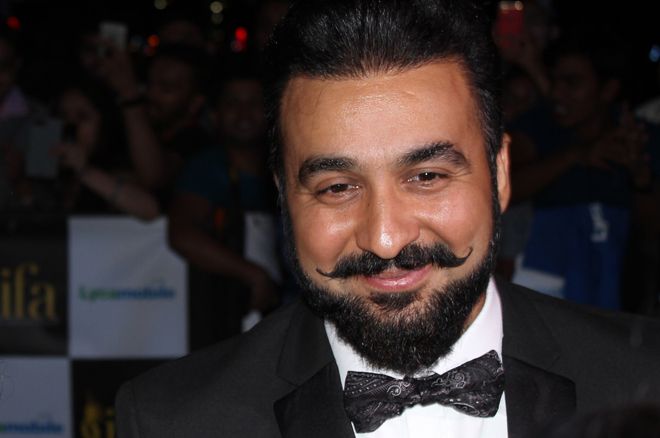 Match IPL Response
Varun Goenka, President of the official Indian member nation of the International Federation of Match Poker (IFMP), the Indian Match Hold'em Sport Confederation (IMHSC), released an official statement on Monday to respond to Joshi's accusations.
Goenka started by explaining the vast credentials that the Match IPL hold — it is an officially recognized sport by the GAISF and a professional Match Poker league sanctioned by the IFMP and the IMHSC, further citing the IFMP as a "globally recognized international federation of sport along with being a signatory to the WADA code" with over 60 members across six continents.
Goenka strongly denied the accusations set out by Joshi, explaining that Match Poker "is completely transparent and cannot be 'rigged' in any way or form" due to its very structure as a poker game in which each table receives the exact same cards to the same positions across tables in play. He also mentioned that the Joshi's two partners in the team in question have continued their association with the Match IPL, perhaps indicating that Joshi's partners do not share his cheating claims against the league.
Dreyfus Chimes In
Alex Dreyfus, CEO of Mediarex Sports & Entertainment, which houses the Global Poker League and the Global Poker Index, commented on the situation to PokerNews, saying that the dispute seems like a personal financial disagreement that has made its way to mainstream media and could easily taint such poker leagues in the eyes of the public.
"Poker industry does NOT need this kind of public spat because that's what the mainstream media will keep talking about rather than the players, the league, the beauty of the game."
"I do not believe there is any rigging possible in the Match IPL."
Dreyfus also shared that he sees some shortcomings in the Match Poker League regarding the existing franchise model and the game format, citing the following reasons, "I do not think it is compatible with the drama, fan engagement and marketing opportunities."
While he thinks they deliver an interesting product, he clarified that what the IPL, for example, calls "leagues" are more like two- to three-day "high-roller team poker tournaments." This should help readers understand how the dispute over paying for the "league" in question could have developed, as the game took place over a short period of time.
As such, in regards to Joshi's accusations of rigging on the part of Kundra and the Match IPL, Dreyfus seconds Goenka's affirmation, stating, "I do not believe there is any rigging possible in the Match IPL."