The Muck: Joey Ingram and Doug Polk Back Together Again

Kim Yuhl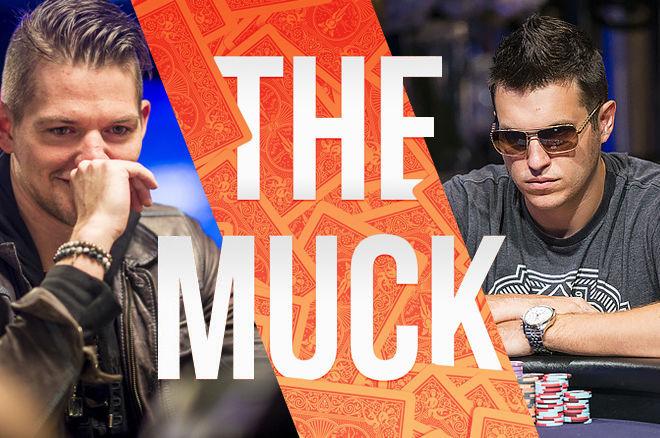 Unless you have been avoiding Twitter like it has the flu, then you are likely aware that Joey Ingram made a few videos accusing Americas Cardroom of lax registration processes, excessive bot usage, and possible player collusion.
Doug Polk joined the conversation in support of Ingram and also shared some of his views about what is wrong with poker.
While Ingram or Polk most likely didn't intend to offend people with their words, some people took offense to their approach and very frank words.  
Case Study #1: Polk and Savage
In response to Ingram's first video about ACR, Ingram received a lot of questions and criticism about the lack of proof he provided.
Polk came to his defense.
The only other person I see out there who gives a fuck about the players and community is @Joeingram1  

— Doug Polk (@DougPolkPoker)
That's not to say there aren't other good guys in poker, I'm just saying Joey wakes up and breathes trying to fix t… https://t.co/SsvpDjUrtI

— Doug Polk (@DougPolkPoker)
Which prompted a reply by Matt Savage.
One could say that you don't have a pulse on the industry anymore @DougPolkPoker. There are many other people that… https://t.co/YjTmgsh8FD

— Matt Savage (@SavagePoker)
Case Study #2: Ingram and Negreanu
In a discussion about what the criteria is for the new Poker's Biggest Influencer category at the American Poker Awards, Negreanu tweeted:
@Barry_Carter @alex_dreyfus @gpi I'd go with something like "person most involved in influencing poker related issu… https://t.co/oYDXN4YIY3

— Daniel Negreanu (@RealKidPoker)
To which Ingram responded:
@RealKidPoker @Barry_Carter @alex_dreyfus @gpi Probably should take you off the list then if this is criteria. You'… https://t.co/nKLUQHW75b

— Investigative Papi aka P.I. Papi aka FBI Papi (@Joeingram1)
Much to Negreanu's credit, he didn't respond to this tweet.
In a separate discussion, a response to a question regarding what is posted first, antes or blinds (it's antes, by the way), Negreanu responded with a suggestion:
@SavagePoker @rukidingme44 Why don't you ask the people who have been playing this format for a year and see if it'… https://t.co/22hmHw9QqY

— Daniel Negreanu (@RealKidPoker)
To which Ingram replied: 
@RealKidPoker @SavagePoker @rukidingme44 Ask the players playing the format, see what they want/what they think mig… https://t.co/NRpDn9OHTE

— Investigative Papi aka P.I. Papi aka FBI Papi (@Joeingram1)
And then back to Negreanu:
@Joeingram1 @SavagePoker @rukidingme44 Always have man. Always. My entire life. Consistently. Asking the players. A… https://t.co/WbjxMVzYyT

— Daniel Negreanu (@RealKidPoker)
Case Study #3: Polk & Ingram in an Emergency Broadcast
Ingram and Polk took to YouTube in a video titled, "The Biggest Problem in Poker Right Now."
The video is two-hours of thoughts that takes on PokerStars, PokerNews, Negreanu, the Industry and more. 
Then there's the discussion of the American Poker Awards, blockchain (of course), and high-stakes game organizers.
And then there is the announcement of The 2018 Joey Poker Awards.
The awards, set to come out this week, include things like:
Best Bot Country
Best Poker Site to Run Bots On
Biggest Raked Game
Ingram and Polk end the video by posing this question:
"What can we do, either us specifically or as a community, what can we do to try and make poker better?"
It's pretty safe to say that everyone in the poker community wants to make poker better. And there are plenty of people working to do just that. 
Maybe now is the time to shine a light on what's good in poker, because there is plenty of that, too.
It's good that players have a voice in expressing their discontent, but that is only a positive thing for the community when corrective action is taken. Let the movement begin.
Everybody needs an account at one of these online poker rooms! They're the biggest, the best, and we get you the best poker bonuses. Check out our online poker section for details on all the online poker rooms around.