Global Poker Increases Guarantee on New Sunday Major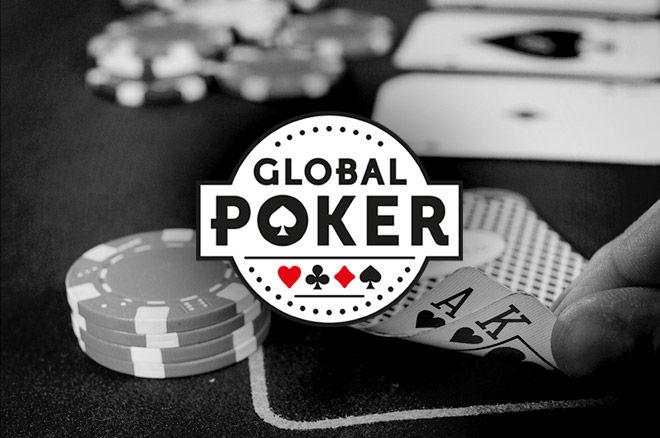 Global Poker recently launched their new Sunday Major tournament on Feb. 25. They left it to the site's users to name the event and now, players at Global Poker can participate in the Sunday Scrimmage every Sunday at 5:30 p.m. ET.
The first edition of the new weekly SC$218 event set the guarantee at SC$30,000 and easily surpassed it. The first Sunday Major was such a success that the folks at Global Poker decided to bump it up to SC$40,000, which is the guarantee set on the Sunday Scrimmage taking place on March 11.
Sunday Tournament Details
The Sunday Scrimmage features a much deeper structure than most Global Poker events. Players start with 10,000 chips with blinds at 10/20. For the first hour while late registration remains open, the blinds last 15 minutes. After that, blinds increase every 12 minutes.
If you like the deeper tournament structure, be sure to also check out the SC$15,000 Guaranteed Sunday Teaser at 3 p.m. ET — a great way to warm up for the scrimmage. For a $SC110 buy-in, players start with 10,000 chips and blinds go up every 10 minutes.
Satellite into the Sunday Scrimmage
There are multiple ways to get in on the cheap, including step satellites for as little as $2.20 and $3.21 which can get you into a $33 direct satellite. Other direct satellites with price tags of $11 and $16.50 also award tickets directly into the Sunday Scrimmage.
Your best shot at a discounted seat is the $33 Sunday Scrimmage Mega Satellite that will award a minimum of 20 seats. That one kicks off at 3:50 p.m. ET on Sundays with a 6-Max Turbo structure — so you can get your seat and hop straight in the big one.
Be sure to head over to Global Poker today to get your account started if you don't have one yet, and check out the extensive offering of tournaments and satellites running now.