Global Poker Sweeps Cash Model: How Does it Work?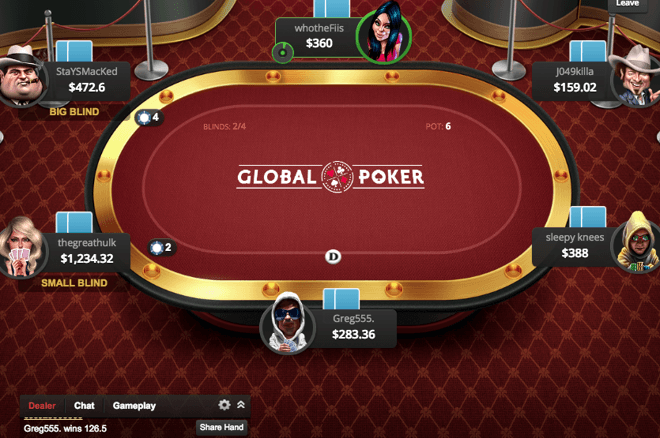 Many poker lovers in the U.S. and Canada have been enjoying Global Poker's offerings in the time since its December 2016 launch. Players on the site appreciate the social gaming theme, the increasing tournament guarantees and the ease of depositing and cashing out via PayPal.
Still, others remain skeptical of the site's legal $weeps Cash model, opting to take a chance with unregulated sites or resorting to putting on real clothes and driving to the casino to grind it out, one sluggish table at a time. With that, it's time to address the elephant in the room — what is the $weeps Cash model all about and how is this legal?
$weeps Cash Model
For starters, Global Poker is a public company owned and operated by parent company VGW Holdings Limited, and was incorporated in Australia in 2010. The reason there are no other sites quite like Global Poker is that the virtual currency gaming business model they employ is patented. A bit more on the history and setup of the site is explained in this early PokerNews review.
The virtual currency part of the equation is at the heart of the model. Rather than wager real money deposited through a bank or another currency, players at Global Poker have the option to play using either Gold Coins or $weeps Cash.
$weeps Cash won as sweepstakes prizes can be cashed out for real cash prizes through PayPal.
The difference between the two is important. Gold Coins are Global Poker's primary virtual currency and are equivalent to what other sites may call "play money." That is, they have no monetary value, cannot be cashed out, but can be used to enjoy all Global Poker gaming options together with other players on the site.
$weeps Cash, on the other hand, is Global Poker's promotional virtual currency, and $weeps Cash won as sweepstakes prizes (through $weeps cash tournaments or ring games) can be cashed out for real cash prizes through PayPal.
Here's the kicker: $weeps Cash cannot be purchased for real money, while Gold Coins must be purchased for real money using PayPal. $weeps cash can be obtained free of charge as a bonus with purchase of Gold Coins or through one of Global Poker's multiple Alternate Methods of Entry (AMOE).
How it Works
While it may seem confusing, it's more simple in practice. Players can buy Gold Coins by clicking on, that's right, "Buy Gold Coins" at the top right of the Global Poker lobby page. In the pop-up, players can select from the various Gold Coins packages, most of which come with "Free $weeps cash" that matches the amount of the purchase.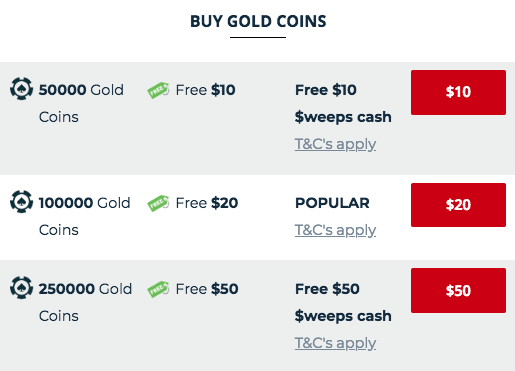 Once the package is purchased via PayPal, players are redirected back to Global Poker with both the Gold Coins and $weeps cash from the package now in their account. With both Gold Coins and $weeps cash available to play with, players can switch back and forth between the Gold Coins and $weeps Cash by clicking the "Switch Currency" button located near the top right of the page.
Depending on the currency you have selected, all gaming options from NLH and PLO ring games to sit 'n' go's to multi-table tournaments will appear in that currency, until you click the button to switch it.
Cashing Out
Global Poker prides themselves on fast, safe cashouts, and their strong relationship with PayPal has a lot to do with that.
Joseph Del Duca, Head of Communications at Global Poker, explained that PayPal knows their business model inside and out and processes payouts for thousands of their customers every day.
"At Global Poker we go to great lengths to ensure a safe and secure social gaming experience for our players."
"Before starting that relationship with them we asked them to take a look at our business model and ensure they were comfortable with it. We were entirely transparent in this process and PayPal did their own comprehensive due diligence. As a result, they are happy with what we do and how we do it. Don't just take our word for it though - There are several 'cashout threads' in online forums where countless players have shared their positive cashout experience."
It seems that any early kinks that existed with cashing out at Global Poker using PayPal have been resolved, as players in recent months continue to post positive experiences attesting to the speed of getting verified and receiving funds to their PayPal accounts with no fees assessed in the process.
Safety and Security Measures
"At Global Poker we go to great lengths to ensure a safe and secure social gaming experience for our players. We are constantly monitoring and improving our security using the latest technology and industry practices," Del Duca said.
One of the strongest safeguards for players, according to Del Duca, is the fact that they are a public company as it brings transparency to their position and makes their financial information readily available for the public to view the state of the business.
On top of that, Del Duca emphasizes that Global Poker takes very seriously their mission to protect their players from threats like collusion, bum-hunting, or predatory behaviors.
"We constantly encourage players to contact us with anything that may concern them. We commit to a full and thorough investigation of any legitimate concern that is raised."
"We have brought on board a number of Security and Game Integrity experts with significant leadership experience with the world's largest poker sites to spearhead this part of our business.
"We already have some excellent tracking and monitoring tools in place to ensure fair games but we strongly believe that it is vital to constantly evolve in this area. We are developing more and more tools to automatically find suspicious activity and we have a team who works around the clock proactively looking for anything that may be a potential risk."
But if you ask Del Duca, their greatest asset when it comes to keeping the site safe for all its rule-abiding players is maintaining communication with the very players who are grinding at the GP tables day in and day out.
"We constantly encourage players to contact us with anything that may concern them. We commit to a full and thorough investigation of any legitimate concern that is raised."
In just their second year in the online poker market, Global Poker continues to grow its offerings, its guarantees and its player base as its reputation of being a legitimate, player-centric site spreads. If you are a poker player in the U.S. or Canada and want to try out a different kind of site, you can sign up at Global Poker for free today and check it out for yourself.
Global Poker is solely available to players in the United States and Canada.
Finding a trustworthy room to play online poker can be a monumental burden. That's all the more true if you're just looking for a place to play poker for free. We've listed five of the best play-money poker sites to enjoy and help hone your skills.