LFG Podcast Hangout Night to Be Held at TI Poker Room Tuesday, June 26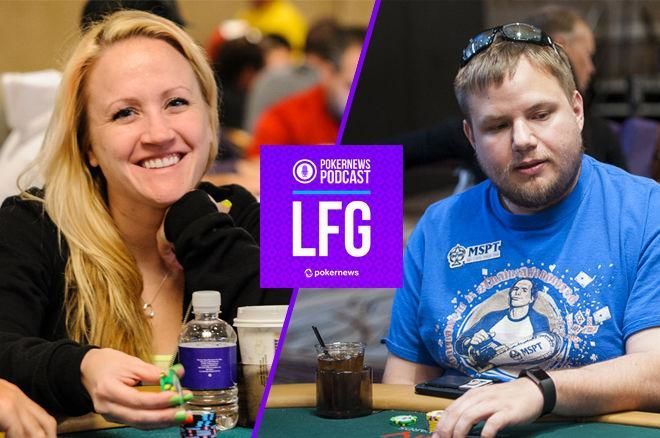 Earlier this year, PokerNews launched the LFG Podcast with hosts Jamie Kerstetter and Chad Holloway. The show is dedicated to mid-stakes grinders and mid-major tours, giving love to those who don't always get the spotlight.
On Tuesday, June 26 at 7 p.m., the podcast, which has released eight episodes to date, will host a "LFG Podcast Hangout Night" at the Treasure Island (TI) Poker Room on the Las Vegas Strip. Fans and listeners of not only the LFG Podcast, but the entire family of PokerNews Podcasts – including the Top Pair Podcast, True Gambling Stories, ALL IN with Evan Jarvis, and of course the PokerNews Podcast – are all invited to attend.
"We are excited to welcome LFG Podcast listeners to TI," said Poker Room Shift Manager Ryan McGuire. "Jamie and Chad do a great job recognizing the sort of players we're accustomed to serving here in the TI Poker Room. It's shaping up to be a great night and we're looking forward to our regular players mixing it up with fans of the podcast."
The night will be comprised of cash games, plenty of drinks and a $150 buy-in tournament, which will feature past LFG Podcast guests as special bounties. Knock them out and you'll lay claim to a special LFG Prize Package.
Among those to appear on the LFG Podcast are:
"We thought it'd be fun to invite all our former guests to the hangout to give listeners a chance to rub elbows with the guests they've listened to," said Kerstetter. "Not everyone may be able to make it depending on their playing schedule, but they've all said if they're in Vegas and free, they'll be there."
Holloway added: "We strive to give love and recognition to real-life grinders. Oftentimes these are players who grind $1-$3 up to $5-$10 or play tournaments with buy-ins ranging from $50 up to $1,675. They don't always get the love they deserve, but we're going to give it to them."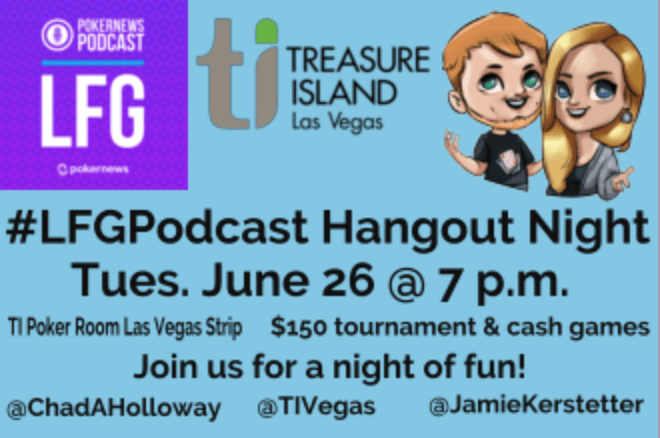 Tournament Details
Start: 7 p.m.
Buy-in: $150 ($130 + $20 entry fee) + $10 optional dealer add-on … 3% of total prize pool to staff/dealer
Starting Stack: 10,000
Optional $10 Dealer add-on: 2,000
Total Available Chips: 12,000
Levels: 15 minutes (10-minute break every 8 levels/2 hours)
Re-entry/late registration: Available until start of Level 9 (Approx. 9:10 p.m.)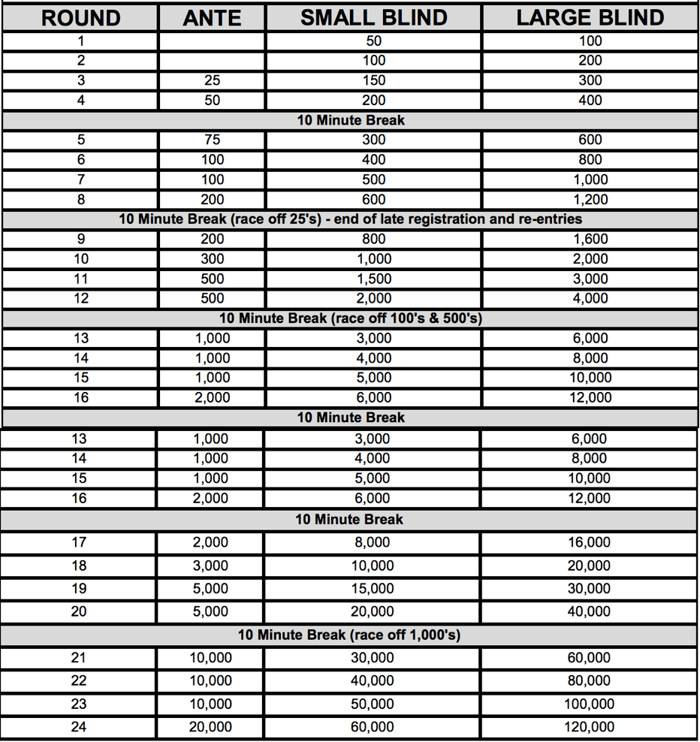 Be sure to follow the hosts of #LFGPodcast on Twitter at @JamieKerstetter and @ChadAHolloway. You can also keep atop all things Treasure Island at @TIVegas.
Executive Editor US, PokerNews Podcast co-host & 2013 WSOP Bracelet Winner.