Tour Titan: Darren Elias Now Looking for Bracelet After 4th WPT Title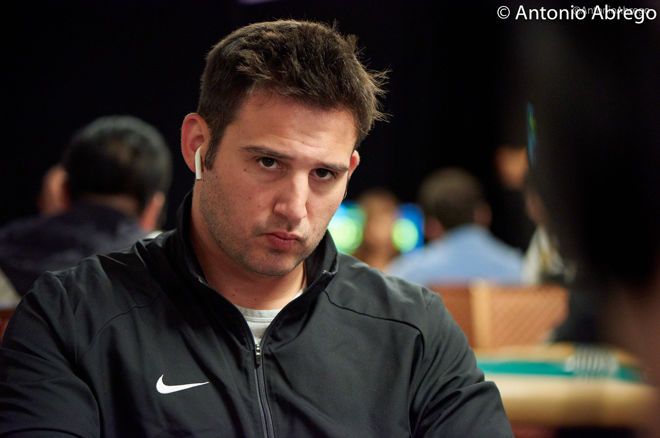 New studio, new title. Darren Elias continued his big run on the World Poker Tour in May, taking down his fourth title in the Bobby Baldwin Classic in the new PokerGO Studio at the Aria for $387,580. As if that weren't enough, less than a week later later he was at another final table for the debut of the WPT's new Esports Arena at the Luxor – finishing third for $177,060.
With a record four WPT titles, he now has his sights on a bracelet. However, despite his desire for a World Series of Poker title, this WPT dominator has his sights set on certain events and not planning a massive schedule.
"I'm going to play a quality over quantity type schedule for the WSOP, focusing on the higher buy-in events and probably playing 10 to 12 when it's all said and done," he says. "It's exciting to have some momentum and be running well going into the WSOP this year. Hopefully I can parlay this recent success into my first bracelet this year."
After a brief time away from Vegas, Elias is back and ready to play in the $5,000 No-Limit Hold'em 6-Handed today as well as the online bracelet events and then the Main Event next week.
Card Crushing
One of the sharpest minds in poker, Elias has now made 11 WPT final tables in his career and won four – including back-to-back wins in 2014 at the Borgata for $843,744 and then at the WPT Caribbean in Sint Maarten for $127,680. Last February, he added another title by winning the Fallsview Classic in Niagara Falls, Canada, for $335,436.
"I certainly do less work than most with the solvers and computer programs that have become popular as of late."
In total, Elias now has lifetime live tournament winnings of $6.2 million. That includes $481,501 at the WSOP. Elias came close to a bracelet last summer. He took third in the $10,000 No-Limit 2-7 Lowball Draw for $110,944.
A few weeks later, he finished sixth in a $1,500 No Limit Hold'em event for $77,047. He also had two ninth-place finishes in 2014. Could this be the year where he breaks through at the Rio? Only time will tell, but with his success over the last few years it seems like an inevitability.
With a lot of young poker pros utilizing poker software in calculating odds and "solving" the game, Elias a bit old school regarding practice and studying the game..
"Regarding my preparation, it probably looks a lot different than other top players as I don't do a ton of work with solving software, but rather run through different hands and scenarios in my head," he says. "I generally run through hands and scenarios in my head working through possibilities, basically running simulations."
Working with other players has also been helpful and paid off with a lot of trips to the cashier's cage.
"I also have a friend I'll bounce some hands off of if I'm not sure about a certain aspect of it or am struggling with a particular hand," Elias says. "I certainly do less work than most with the solvers and computer programs that have become popular as of late."
With his recent success, Elias is obviously doing something right.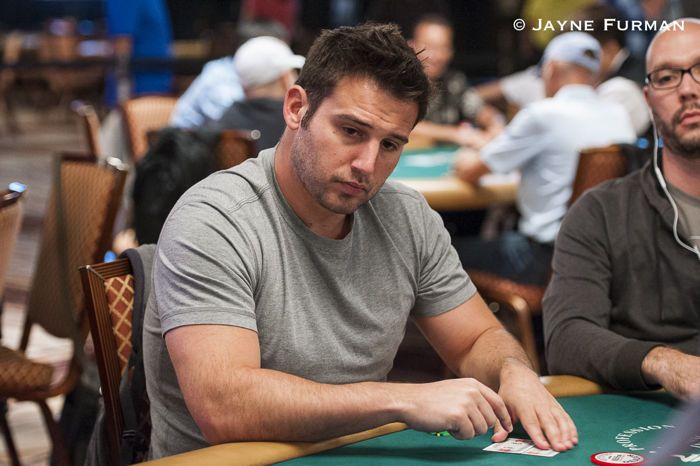 Competitive Life
Growing up, Elias spent much of his time in the Erie, Penn., area. A shy kid in school, he kept to himself. Competition ran in the family as his father was a college football coach (Vanderbilt, Miami of Ohio, and LSU), so the family moved around a bit – living in six different states before high school.
Other than the moves, Elias says family life was quite normal for him and his older brother. Self-reliance to overcome shyness and make new friends may have been a fantastic trait for sports – and the card table.
In high school, he was captain of the swimming and water polo teams. The Elias family traveled to swim meets regularly and Elias excelled in the water. He excelled so much, he became a two-sport All-American by his senior year and continued both sports at the University of Redlands in California.
When at home, the teenager was drawn by any type of computer or video games growing up, eventually gravitating toward card games online. By 14, he was the No. 1-ranked Hearts player in the world on Yahoo. Games of strategy were his favorite, and an affinity for math certainly helped. Always extremely competitive growing up, his dissatisfaction with losing has carried over to poker.
"I'd rather play fewer tournaments and always be at my best than play mediocre in a glut of tournaments."
"Any sort of family board game or game night would usually turn intense and cutthroat growing up," he says.
Chris Moneymaker's historic WSOP Main Event victory inspired Elias and friends to begin their own home games. They were soon playing a few times a week for micro stakes.
During his junior year of high school, Elias discovered online poker and deposited a few bucks – eventually zeroing in on multi-table tournaments. In college, he began taking the game more seriously and his first big score came during freshman year – chopping an $11 rebuy tournament. With only $50 in his account, Elias scored $10,000, and realized there was serious money to be made in poker – and he just might have the skills to rake in some even bigger dollars.
"From there, I began studying the game much harder and started to have a lot of success online," he says. "At first I was drawn to the allure of being able to make a lot of money doing something that was fun and enjoyable.
"As I've matured as a poker player and learned more about the game I began to appreciate deeper aspects of the game. Now I really enjoy the psychological aspects of the game, particularly figuring out my opponents thought processes – what they're trying to do at the table, how they think, what they will do next."
On the Felt and Off
While Elias is a full-time player, he plays less than most professionals. Much of his year involves traveling to major tournament series, but when back in New Jersey, he recharges, rests, and reflects on his play.
"I think a lot of poker players get burned out playing every tournament they can and could really benefit from some time off or study away from the felt," he says. "I'd rather play fewer tournaments and always be at my best than play mediocre in a glut of tournaments."
When not at the table, Elias enjoys working out and playing racquetball. He also enjoys reading, chess, and any sort of strategy game.
In recent months, fatherhood has been a rewarding experience and leaving poker behind a bit for more time with is daughter is an easy choice.
"It has been a real adventure," he says. "It's so amazing to see a baby develop into a real person and how quickly they are able to learn things. The first six to eight months with my daughter were a real challenge, but now every day is more fun than the last.
"I give all the credit to my wife for bearing the lion share of the parental responsibility while I travel and pursue my passion. That being said, I really enjoy putting poker on the back burner when I'm home and just being with my family."
When at home, Elias occasionally heads to the Borgata on weekends to play cash games or to Canada for major online tournaments. He tries to stay positive and down to earth even during the occasional tough time at the tables.
"I've always believed I'm capable of putting up these types of results, and I think maintaining your confidence through downswings or breakeven stretches is incredibly important to a poker player," he says.
This is not the gamer/strategist you want at your table this summer. He's on a quest for a bracelet – and his track record shows that might soon be a mission accomplished.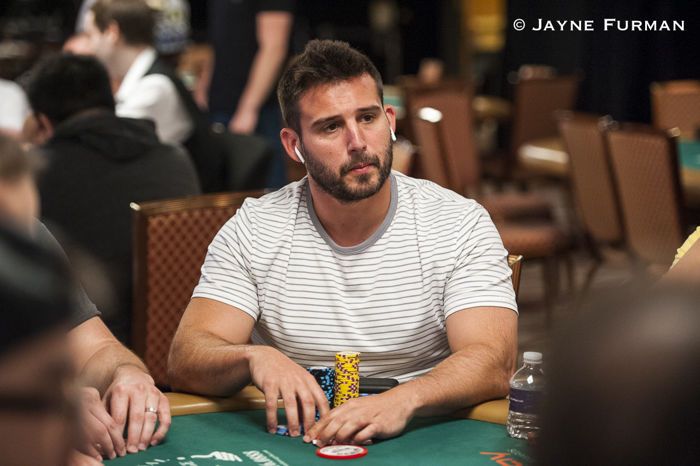 Sean Chaffin is a freelance writer in Crandall, Texas. His work appears in numerous websites and publications. Follow him on Twitter @PokerTraditions. He is also the host of the True Gambling Stories podcast, available on iTunes, Google Play, TuneIn Radio, Spotify, Stitcher, PokerNews.com, HoldemRadio.com, and TrueGamblingStories.com.