Leow Triumphs in the HK$500k Triton Hold'em, Tom Dwan 5th

Jan Kores
After taking the chip lead on the last hand of the night on Day 1, Ivan Leow capitalized on his advantage and turned his pole position into gold in the HK$500k Triton Hold'em (Short Deck Ante-Only) event. Leow captured the whopping first-place prize of HK$8,470,000, more than $1 million.
"It's great. I'm very happy," Leow said in the moments of victory.
"It's great. I'm very happy."
Leow may not be a professional player but he's been showing some fine skills in the newly emerging game this week at 2018 Triton Super High Roller Series Jeju. He arrived in the Landing Resort with an experience from Triton Montenegro where he navigated his way to sixth place in the inaugural Triton Hold'em event. Leow added a min-cash from the HK$100k opening event in South Korea but what will be remembered is his performance in the HK$500k tournament.
Not only did he manage to close it out to claim a seven-figure prize, but Leow made it look almost easy. He was landsliding the final table, leaving his remaining opponents far behind for the vast majority of the day. Nobody was able to threaten his stack and Leow steamrolled over some incredibly tough competition.
HK$500k Triton Hold'em results:
| Position | Player | Country | Prize (HKD) | Prize (USD) |
| --- | --- | --- | --- | --- |
| 1st | Ivan Leow | Malaysia | 8,470,000 | 1,079,586 |
| 2nd | Rui Cao | France | 5,280,000 | 672,989 |
| 3rd | Jason Koon | United States | 3,630,000 | 462,680 |
| 4th | Devan Tang | Hong Kong | 2,640,000 | 336,494 |
| 5th | Tom Dwan | United States | 1,980,000 | 252,371 |
"I've only been playing short deck for a few months," Leow said. "I started with Wai Kin [Yong] and all the crew. We learn the game, it's still a new game," he added.
But it's apparent that Leow is now as confident in the 36-card game as anybody. His approach was generally very aggressive. Leow wasn't afraid to keep stabbing in spots where his hand was far from being the winner in the showdown. But he also showed some good feeling for recognizing when was the right time to waive the white flag. Leow maneuvered his big stack with some excellent precision and he just kept trending up until he amassed every chip on the table.
"I've only been playing short deck for a few months."
"You have to be aggressive. If you play for the win, you must be aggressive," Leow simply explained his strategy.
Following eliminations of Chan Wai Leong and Mikita Badziakouski, the final seven players merged to the final table. Leow wasn't the only player putting his chips frequently into the pots. Tom Dwan spent a brief stint at the top after collecting several pots early into the final table.
But Dwan lost a big pot on the stone bubble with Rui Cao surviving a critical moment thanks to a good river card. Dwan was downed to a short stack and he would never regroup. He managed to sneak into the money with Gabe Patgorski falling short, running with king-jack into Leow's aces.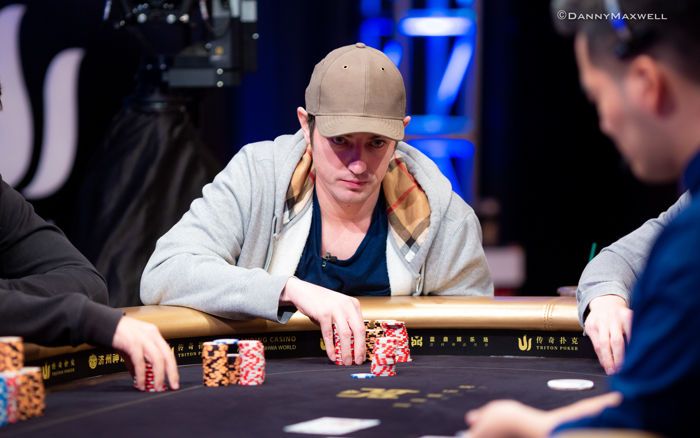 Leow vaulted into a big lead and the remaining part of the tournament was heavily lopsided. Leow forced out Dwan in fifth place, and while the tournament hit a deadlock with four players left, Leow kept pulling the strings. He steadily increased his stack to control more than half of all chips in play. The remaining three players just couldn't catch up with him.
While Leow mastered the big stack, Jason Koon was utilizing some world class short-stack strategy. It almost looked as if Koon was more comfortable when he played a shallow stack. Koon also found some help when he got it in preflop with jack-nine against the ace-queen of Leow. Koon was only a slight underdog but a disastrous flop narrowed his chances to about 1-11. However, running cards gave him a straight and he was allowed to make one more pay jump as he took care of Devan Tang shortly afterward.
"You have to be aggressive. If you play for the win, you must be aggressive."
Leow had some unfinished business with Koon and the payback came rather soon when they both flopped a set. Koon was on the wrong side of a cooler and after taking down the HK$1 million event in Montenegro, he had to settle for the bronze this time.
Leow had a comfortable lead coming to the heads-up match against Rui Cao, leading more than 3-1. Cao, though, had arguably been one of the most exciting players to watch in Triton Hold'em so far. He seemed to be very confident in every spot and Leow was very well aware of that.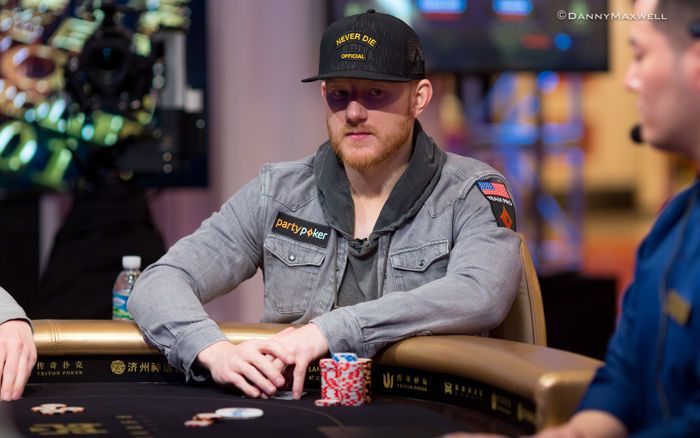 "Rui Cao is very, very good. I think that, in my opinion, he's the best short deck player in the world," Leow complimented his final opponent.
But Leow had a better start to the final duel, making a tremendous call on the river after hitting just a nine on a wet board, picking off Cao's bluff with king-high.
"Rui Cao is very, very good. I think that, in my opinion, he's the best short deck player in the world/"
Then they got it in with Cao having flopped a straight, but he couldn't hold against a superior straight draw as Leow hit a backdoor flush to tackle his rival.
While Leow just celebrated the biggest victory of his poker career, there's no such thing as getting tired of winning. "I hope to take down the Main Event," he planned.
The marquee event doesn't start until July 30th but there's more action leading up to the pivotal event. And Leow has no intentions of slowing down on his volume. He's already jumped into the HK$500k No-Limit Hold'em 6-Max event which started today. You can follow his journey through PokerNews live updates so make sure to stay tuned to our coverage from Jeju.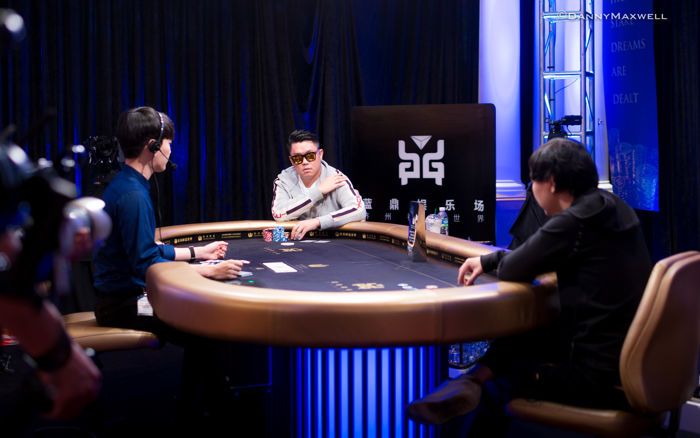 Finding a trustworthy room to play online poker can be a monumental burden. That's all the more true if you're just looking for a place to play poker for free. We've listed five of the best play-money poker sites to enjoy and help hone your skills.