The Muck: Kassouf Loses Sponsorship When Caught Palming £100 Chips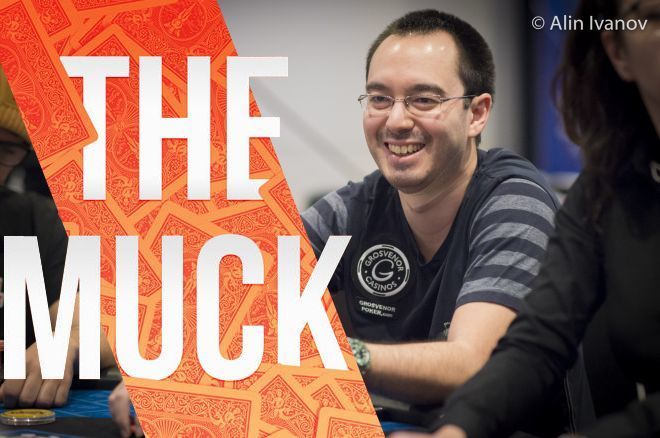 Earlier this week, 2018 World Series of Poker Player of the Year contender Shaun Deeb took to Twitter to share that William Kassouf, known from the 2016 WSOP and "Nine high like a boss" was caught palming $100 chips at a roulette wheel, apparently while he was at the GUKPT Leeds.
Deeb claimed that Kassouf had been banned from all Grosvenor properties and dropped from his Grosvenor sponsorship.
Just got a very interesting message about @WilliamKassouf getting caught palming 100$ chips at roulette table and g… https://t.co/fmWkBclZ75

— wcoop wafflecrusher (@shaundeeb)
"People are confirming it and his silence should be a pretty strong admission of guilt," Deeb wrote on Twitter when someone asked for proof. "You know he's always on twitter hoping to get mentions."
Many in the Twitterverse were quick to chastise Deeb for what they thought amounted to slander.
Kassouf: "I made an error of judgment which I greatly regret."
"Shaun, I don't think it is your place to start spreading stories and rumours based of a 'text' and consequently tarnishing someone's names when you don't know the full story if there is one at all," Will Davies responded. "Please consider the damage your tweet does and remove it until you know more."
Of course, the tweet inspired a thread on TwoPlusTwo where someone shared a Facebook post from Michael J. O'Mahoney, who claimed to have been there when it happened.
"We were all drunk and the only one playing roulette was one mate who won about 4k and let us bet for him using the single 1 chips he had. We put a bet on that won another £2800 and Kassouf started celebrating and grabbing the £100 chips which myself and mates took back," he wrote. "But in the ensuing betting he was seen pocketing some. That's when argument happened. Like I said we all wanted to keep it between us and we had a private argument at bar with a view to it being sort the next day … It's not my place to write this really but sick of people defending him saying must be mistake. Definitely wasn't and he'll have to accept the consequences as well as lose friends."
Kassouf Releases Statement
On Tuesday, September 18, Kassouf released a statement on Twitter in which he admits to the accusations.
It is with great sadness that I write the following statement but I feel it necessary to clarify the situation now… https://t.co/cab2mYmRMK

— William Kassouf (@WilliamKassouf)
"Last weekend, during the course of a drunken night playing roulette with friends, I made an error of judgment which I greatly regret; something I accept full responsibility for," said Kassouf, who confirmed he lost his sponsorship as a result of the incident. "I have apoligised and will apologise again to all my friends who were with me that night for my foolish behavior."
He continued: "I would like to apologise to all my family, friends, fans and follows for my behaviour on this occasion. I accept the consequences of my actions and would now like to draw a line under this whole matter and move on. I will continue to do what I do best by bringing the fun and entertainment factor back to poker as that's what's most important to me in my poker career. I wish you all the best of luck and look forward to seeing you at the tables."
Early reactions to Kassouf's apologies were mixed. Some accepted saying much worse has been done in the poker world, but others thought it wasn't clear enough.