Poker Community Comes Together for Gavin Smith's Children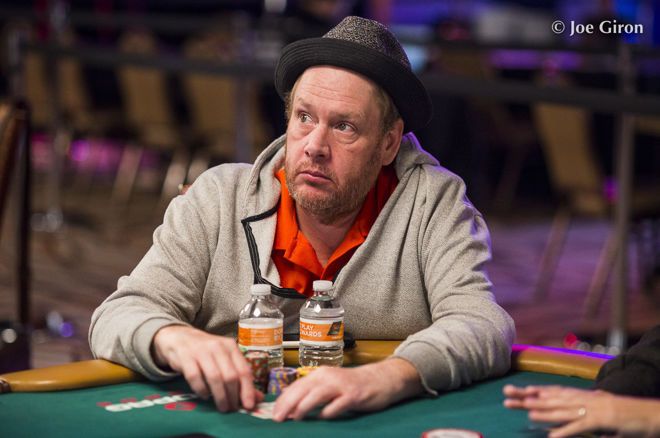 Table Of Contents
On January 15th, 2019, the poker world was rocked after hearing about the passing of Canadian poker icon Gavin Smith. Although he accumulated over $6.3 million in live career earnings, Smith was most known for his authenticity, big personality and generous nature. The World Series of Poker and World Poker Tour Champion died at the young age of 50, leaving behind two boys, Kingston and Keegan.
Almost immediately, poker pro Josh Arieh had a hand in promoting a GoFundMe page for the benefit of Smith's two children. The goal was set at $100,000, and reached over $72,000 in just eight days. This came as no surprise to anyone, as the generosity of the poker world has always been at the forefront of the community.
Gavin Smith Memorial Poker Tournament
In thinking ahead, the WSOP put together a charity tournament in Smith's honor to kick off the 50th annual event of poker's biggest stage. For just $200 and no rake, fans and friends had the opportunity to share some laughs, sip on some Greyhounds and donate half of their buy-in to support Smith's two young boys.
A total of 194 entries came through the cage, with $19,400 in the prize pool and $19,400 going directly towards the Gavin Smith Memorial Trust. Just 30 players made the money, but it was the final table that really turned heads.
In the end, Seth Palansky, vice president, corporate communications of Caesars Interactive Entertainment Inc. finished in third place ($2,053) and the Godfather of Twitch Jason Somerville finished in second place ($3,036). Defeating Somerville was poker player and president of the Charity Series of Poker Matt Stout, who claimed the $4,853 top prize. It was a fitting ending, with some of poker's more prominent figures interacting with fans and peers alike, supporting and honoring Smith's life.
Final Table Results
| Place | Player | Hometown | Payout |
| --- | --- | --- | --- |
| 1 | Matt Stout | Las Vegas, NV | $4,853 |
| 2 | Jason Somerville | Las Vegas, NV | $3,036 |
| 3 | Seth Palansky | Henderson, NV | $2,063 |
| 4 | John Urpsis | Las Vegas, NV | $1,438 |
| 5 | Margueriti Spagnuolo | Staten Island, NY | $1,030 |
| 6 | Gary Bates | Winter Garden, FL | $759 |
| 7 | Mark Napolitano | Las Vegas, NV | $574 |
| 8 | Jason Newitt | Las Vegas, NV | $448 |
| 9 | Steven Gersch | Las Vegas, NV | $360 |
'Comedy for the Caveman' with Joe Stapleton & Friends
The charity tournament was not the end of the generosity in honor of Smith and his family. Joe Stapleton, comedian and poker commentator, decided to do what he does best and put together a comedy night at The Stage in Las Vegas the very next day.
Hosted by the Charity Series of Poker and Vegas Golden Knights announcer Mark Shunock, a ton of people filled the room for a night of laughs. Long-time member of the poker media Jessica Welman kicked things off, followed by the likes of Ben Ludlow, Sarah Lawrence, along with a handful of others. 'Stapes' wrapped things up, ending with sentiments and a tribute to the memory of a dear friend.
In the end, $15,970 was raised via the silent auction, $5,230 in cash donations were collected, and there was $3,040 in ticket sales for a total of $24,240. Between the two events, an impressive $43,640 was raised over two days. To say Smith would be proud of the community he left behind is a massive understatement.
His two children, Kingston and Keegan, are in the good hands of family back in Canada. To date, the poker community has had a hand in raising $117,360 for these children, with more money being pledged from poker players this summer.
Further donations can be made via Gavin Smith's GoFundMe page with all proceeds being put towards a trust benefiting Smith's two children.