"Washed-Up Ex-Pro" Phil Galfond Issues Heads-Up Challenge to Poker World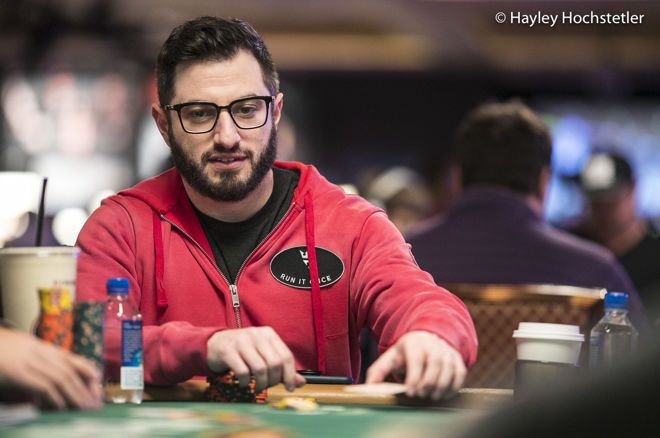 Table Of Contents
Earlier this week, Phil Galfond called himself a "washed-up ex-pro" when issuing a challenge to play high-stakes heads-up pot-limit Omaha on Run It Once Poker. Actually, it was two different challenges.
Calling All Coaches
In the first titled "Open PLO Coach Challenge," Galfond, the founder of Run It Once, called out those coaches who are currently making training videos on other sites. Galfond said the match would be similar to the unfinished "Durrrr Challenge" between Tom "Durrrr" Dwan and Daniel Cates in that the details include:
50,000 hands
3:1 on a side bet of 10 buy-ins
Player at $100/$200 stakes or higher
"I'd consider dropping the stakes if it helps get me some action here, but I would prefer a bigger game so we can bring in some viewers," Galfond said in a blog post on the Run It Once website.
Check Out Run It Once Poker Here!
Want to know everything about the Galfond Challenge? Check out thePokerNews Galfond Challenge page for more information!
Open Challenge
In the second challenge, Galfond opened it up to anyone.
"A businessman like myself can't offer 3:1 to all of you superstars, but I'm looking for some other challenges, varying numbers of hands (probably fewer than 50k and perhaps I can do a couple)," he explained.
For the match he is looking for the following:
Prefer $100/$200 through $300/$600 PLO. Will consider as low as $25/$50. Will consider PLO/NL, PLO / limit games, and perhaps even straight NL.
Strongly prefer to play on Run It Once Poker, but would consider some or all of the match played elsewhere if necessary.
That he may make training content stemming from the match.
An opponent willing to stream the match would get preference and possibly better terms.
Anyone interested just needs to email a challenge proposal to [email protected] with the header "Phil's HU Challenge."
Challenge Accepted
It took less than a day for Galfond's challenge to be accepted – by 11 different challengers! While the names of those challengers haven't been made public, Galfond was pleasantly surprised by the number of players interested in taking him on.
PokerNews will keep an eye on the Galfond Challenge and bring you updates as they happen.
Run It Up Poker is open to players residing in qualifying jurisdictions now. Check it out here!
Executive Editor US, PokerNews Podcast co-host & 2013 WSOP Bracelet Winner.