The History of the Ever-Growing Goliath Tournament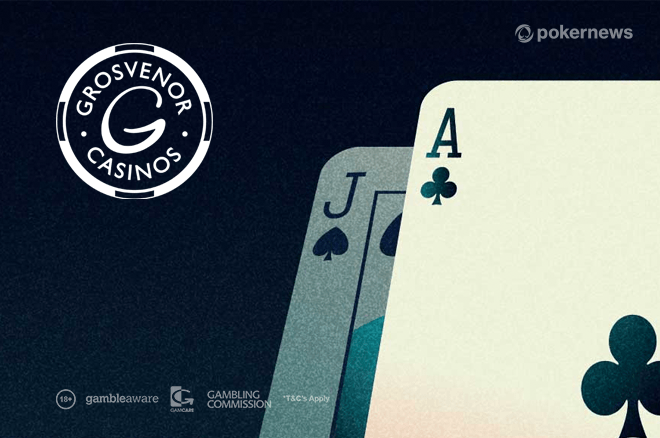 When Grosvenor launched the Goliath tournament in 2011 the remit was simple: a low buy-in event with a massive field. It's fair to say they achieved their goal because 1,765 players competed in the inaugural Goliath.
Nottingham's Lee Rawson is the name in the Goliath history books as the champion of the inaugural event. The £32,705 Rawson got his hands on for his impressive performance is still to this day the largest prize he's won from a live poker tournament.
The following year saw an even larger crowd buy-in. The 1,954 entries narrowly missing the magical 2,000-mark. Les Fenton emerged victoriously that day and turned his £120 investment into a career-best £35,800.
Word of a massive yet affordable live tournament spread around the poker community like wildfire. From recreational players to top professionals, everyone wanted in on the Goliath.
The massive Goliath heads online
Jake Skidmore won the Goliath in 2013, which was the largest Goliath yet. It had grown for the second consecutive year with 1,822 unique players purchasing 746 re-entries between them for a total attendance of 2,570-players. Skidmore collected £29,690 but it would have been much larger had he not struck a deal with Jiri Sladkovsky and Daniel Cullen when play was three-handed.
By 2014 the Goliath had grown into, well, the size of the biblical Goliath. The attendance figure grew for the third successive year (it's grown every single year since its launch). Ryan Foster topped a field of 3,394 and walked away with the largest first-place prize the Goliath had every awarded, namely £62,320.
That prize money record was blown out of the water in 2015 thanks to Miikka Toika collecting £70,800. Toika had to navigate his way through a 4,210-strong field to get his hands on the biggest Goliath prize yet.
More Than 5,000 Players Enter
Nobody expected the Goliath to continue growing but grow it did with 5,232-players turning out for the 2016 edition. Again, this event ended in a three-way chop with Vamshi Vandanapu being crowned champion and scooping £65,750. All but two of the nine finalists padded their bankrolls with five-figure scores. Robert Richmond and Cristian Popescu were part of the deal at the tournament's conclusion, both claimed £50,000.
Improve your satellite skills with this free strategy article
Goliath broke through the 6,000-entries barrier in 2017 when 6,385 buy-ins were processed. Elliot Marais was the last man standing when the dust finally settled and that meant his £120 investment was now worth a colossal £85,760, a record top prize for Goliath.
Largest-Ever First Place Prize
Marais' record prize was only the largest for 12-months because Florian Duta's epic victory in 2018 blew it right out of the water. An incredible 7,584 entries were processed before the final day's late registration period ended, meaning the players were grinding for a share of a £758,400 prize pool and for only a £125 buy-in! Incredible! Duta scooped £101,450 after defeating Warwick Brindley heads-up for the title. Brindley netted £73,100 for second-place, a bigger prize than all but one of the previous Goliath champions!
Last year's Goliath was the largest yet. It was so big it became the largest live poker tournament, in terms of attendance, ever held outside Las Vegas. An almost unbelievable 9,300-entrants competed in 2019! Lee Reynolds won the tournament and banked £64,601. Reynolds was part of a five-way deal that saw players walk away with between £60,887 and £80,548.
Past Goliath Results
| Year | Buy-in | Entrants | Prize pool | Champion | Prize |
| --- | --- | --- | --- | --- | --- |
| 2011 | £100+£20 | 1,765 | £176,500 | Lee Rawson | £32,705 |
| 2012 | £100+£20 | 1,954 | £200,000 | Les Fenton | £35,800 |
| 2013 | £100+£20 | 2,570 | £257,000 | Jake Skidmore | £29,690 |
| 2014 | £100+£20 | 3,394 | £339,400 | Ryan Foster | £62,320 |
| 2015 | £100+£20 | 4,210 | £421,000 | Miikka Toika | £70,800 |
| 2016 | £100+£20 | 5,232 | £523,200 | Vamshi Vandanapu | £62,750 |
| 2017 | £100+£20 | 6,385 | £638,500 | Elliot Marais | £85,760 |
| 2018 | £100+£25 | 7,584 | £758,400 | Florian Duta | £101,450 |
| 2019 | £100+£20 | 9,300 | £911,410 | Lee Reynolds | £64,601 |
There's no doubt in our minds that the 2020 Goliath would have smashed through 10,000 entrants, but the ongoing pandemic has put paid to the tournament. Thankfully, Grosvenor Poker has stepped in and is hosting the 2020 Goliath online and as part of a tournament series.
This year's Goliath has a £100,000 guaranteed prize pool and costs £125 to enter. It's a two-day event with Day 1 starting at 4:00 p.m. on August 8 and concluding at 1:00 a.m.. This gives you plenty of time to rest up for Day 2 that starts at 2:00 p.m. on August 9.
We can't wait to bring you live coverage of the 2020 Goliath right here at PokerNews. Buy in or win your way in via the dozens of satellites and it may be your name who joins the list of Goliath champions.