Bluff Your Way into the WSOP - FREE $10K Main Event Seat Inside!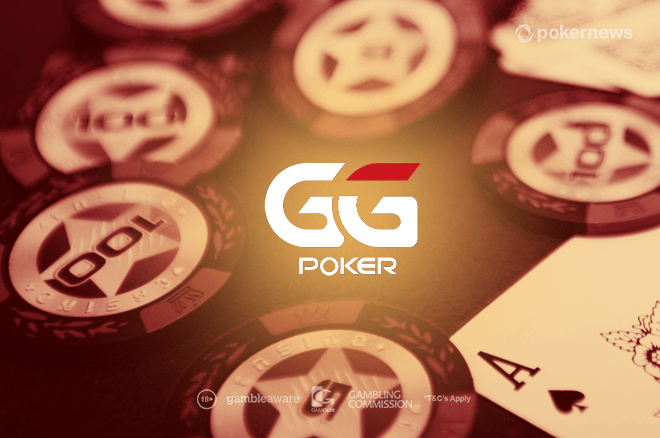 The official 2020 World Series of Poker Main Event is kicking off tonight and you could be a part of it, for free!
How, you ask? It's simple: Show us your best bluff. That's it. Nothing too convoluted: just show us a stone-cold bluff that's so daring, so ballsy, and something you should never get away with... except you just did.
However, since your bluff is so good, no one will believe you if you'd just tell us. That's why we need you to capture it as it happens. If you're a streamer, here's the chance you've been waiting for. Film it and show us your best move over at GGPoker and you could be well on your way to becoming the next WSOP champ!
Follow the WSOP Main Event action here at PokerNews
Here's How To Win A Free WSOP Main Event Seat
The Bluff Your Way Into the WSOP-promotion will run on the various PokerNews social media channels from Sunday, Nov. 29th until Friday, Dec. 4th.
Enter the promotion by using the hashtag #GGWSOPBluff on Twitter or Instagram and send us a video of your best bluff on GGPoker.
On Saturday, Dec. 5th, we will announce the winner through our social channels. The bluff king or queen will then receive a FREE $10,000 2020 WSOP Main Event ticket for Day 1c of the Main Event on Sunday, Dec. 6th, kicking off at 6 p.m. G.M.T.
The rules are simple:
Capture your bluff live, as it happens - film it use a screen recorder or any other preferred method
Talk us through it - state your bluffing plan, why you are bluffing, and why it's guaranteed to work
The bluff needs to stand out - use your creativity!
If your bluff works - you MUST show your cards. No exception!
Make sure to utilize GGPoker's amazing software to your advantage - SnapCam and the various emoji's are fantastic ways to compliment your bluff
React - because you may have just won your way into the 2020 WSOP Main Event!
Contestants need to be eligible to play on GGPoker in order to receive a $10,000 WSOP Main Event entry. If the winner isn't eligible and/or able to play on Day 1c, the entry will be void and no cash equivalent will be offered.
How To Capture the Action
Capturing the action is easy and can be done on any device. Read the following guides on how to capture the action on the device of your choice:
Famous WSOP Bluffs
Looking for the right angle? Are you opting for the heroic route, having thousands of onlookers cheering for your daring action, or does a more villainous approach suits your crazy style better? It's up to you! There's plenty of inspiration to draw from by sifting through WSOP's decades of unforgettable moments.
Speaking of unforgettable, who could forget the infamous Will Kassouf's "Nine high like a boss?"
In 2006, Jamie Gold shocked the poker world by bluffing his way throughout the tournament, ultimately resulting in the largest first-place prize ever awarded in Main Event history ($12,000,000). Check back the video of his Main Event final table with commentary.
Or what to think of Tony Miles during his epic heads-up clash against John Cynn for the 2018 WSOP Main Event title? Would you dare to do this with millions on the line? Show us!
You could be the next bluffing superstar! The best Hollywood-worthy bluff wins the $10k Main Event seat, courtesy of PokerNews and GGPoker. Join through #GGWSOPBluff now!
Boost Your Bankroll With the GGPoker Welcome Package
Don't have a GGPoker account yet but you can't wait to bluff your way to the Main Event on it? Quickly download GGPoker via PokerNews and get set receive plenty of rewards when you deposit at least $20.
You'll get $40 in free tickets over the first six days following your eligible deposit, no strings attached! All free tickets awarded as part of this promotion will expire after 30 days
| Day | Instantly Credited Tickets | Extra All-in Or Fold Challenge |
| --- | --- | --- |
| Day 1 | $9.50 in Spin & Gold Tickets | Play 100 AoF Hands - Get $2 Cash |
| Day 2 | $5.00 in Spin & Gold Tickets | Play 200 AoF Hands - Get $4 Cash |
| Day 3 | $4.00 in Spin & Gold Tickets | Play 300 AoF Hands - Get $6 Cash |
| Day 4 | $5.00 in Spin & Gold Tickets | Play 400 AoF Hands - Get $8 Cash |
| Day 5 | $6.50 in Spin & Gold Tickets | Play 500 AoF Hands - Get $10 Cash |
| Day 6 | $10.00 in Spin & Gold Tickets | Play 1,000 AoF Hands - Get $15 Cash |
But to grab up to $60 in additional rewards, simply play All-In or Fold on each of six days. Hit the daily hand targets to claim up to $45 in cash. Complete all 6 AoF Challenges and get a $15 GGMasters Satellite Ticket on Day 6!