The Muck: Ryan Fee Taunts Daniel Negreanu With New Car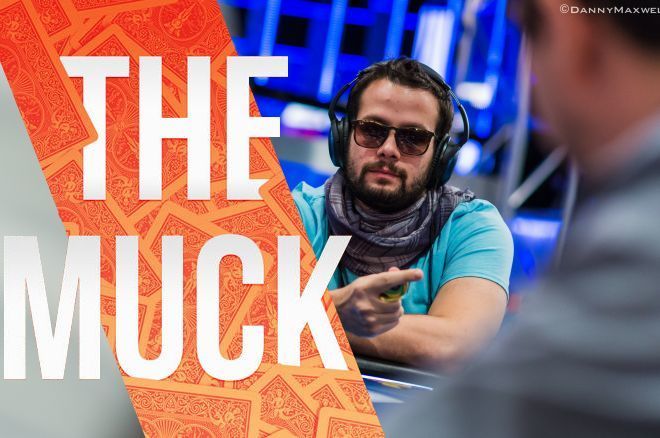 One feud may have ended but another one involving Daniel Negreanu still simmers.
Instead of Doug Polk getting under his skin, this time, it's Polk's fellow Upswing Poker founder Ryan Fee.
Fee, like Polk, has been a vocal critic of Negreanu, with the two trading Twitter barbs midway through the match. Fee told Negreanu he sucked, with Negreanu, for his part, responding with a dig aimed squarely below the belt. Fee then predicted Negreanu would get blown out by the challenge's end.
While that did ultimately happen with Negreanu eating a $1.2 million loss, Fee wasn't content to let the scoreboard do the talking.
Fee Shows Off New Ride...and Custom Plates
Of course, it's common for poker players to sell off action to friends, so everyone can profit together if that player hits a big score, either in tournaments or more occasionally cash games.
There were also plenty of betting markets out there covering the match, be they simply bets between friends (or foes) or through PokerShares.
Whether Fee managed to get down a heap on his buddy laying roughly 4-to-1 or he bought a big piece of Polk's action isn't clear. What is clear is Fee managed to rake in a decent sum himself, if his recent tweet is to be believed.
Punctuation aside, shots were fired. And the poker public had a good laugh.
@RyanFeePoker @RealKidPoker damn bruh, stepping on graves but couldnt help to laugh

— Pokerguru740 (@pokerguru740)
Negreanu Keeps Up Animosity As Well
Negreanu, for his part, wasn't exactly looking to bury the hatchet afterward either. While he may now be on good terms with Polk after their 25,000-hand battle, he showed on his recent PokerNews Podcast appearance that he's still got plenty of animosity toward Fee.
"If you're listening, little Feefee with the little pinkie d***..." he said. "Obviously it's very immature to mock the guy because he has a small little pinkie penis because it's not his fault right? But I thought it was funny. If you don't like it, don't listen.
"If you don't like it, Fee, there's a support group for people with pinkie d****. And there's pumps and different things you can do and there's other ways to please a woman as well. So it's not all lost for you."