Ed Asner & Son Have "Poker in Their Blood"; Ready for Celebrity Charity Event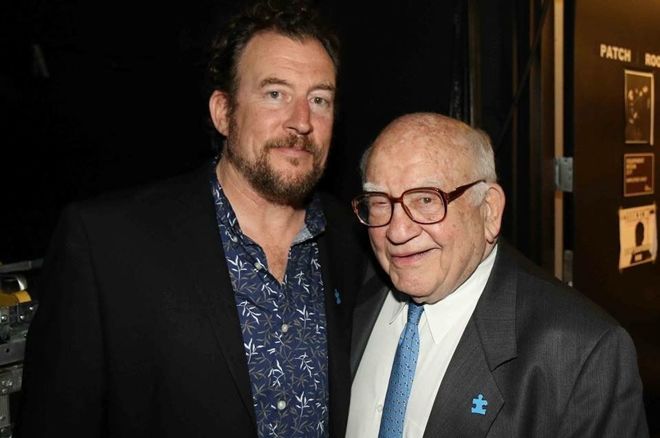 Table Of Contents
This weekend, a celebrity poker tournament will take place for a good cause. At 5 p.m. PT on Saturday, June 12, the 9th Annual Ed Asner & Friends Poker Tournament will raise much-needed funds for special needs families.
"I learned to play poker with my brothers," Ed Asner told PokerNews. "They were such great players, and I wanted to be like them so it was just something I naturally wanted to do. They both had poker in their blood."
The event, which will take place on the all-new Poker 501 platform complete with live video, will benefit the Ed Asner Family Center, which is an all-encompassing resource for special needs families, creating an oasis of thought, interaction, acceptance, and education.
Registration is already closed for the tournament, which was limited to 300 seats and cost $250 to enter. Now, poker fans will have their chance to sweat the action as the online event will be live-streamed for free on Facebook, YouTube, and Twitter with hosts Maria Ho, Phil Gordon, and Nick Gerber.
Among the dozens of celebrities slated to participate are BD Wong, Brad Garrett, Daryl Hannah, Haley Joel Osment, Lou Diamond Phillips, Michael Shannon, Richard Kind, Rosie O'Donnell, Stephen Moyer, Tom Arnold, and even Triumph the Insult Dog. There will also be a special musical performance by Aimee Mann.
To donate, text "POKER" to 707070.
Click here for more information on the charity event!
Q&A with Matt Asner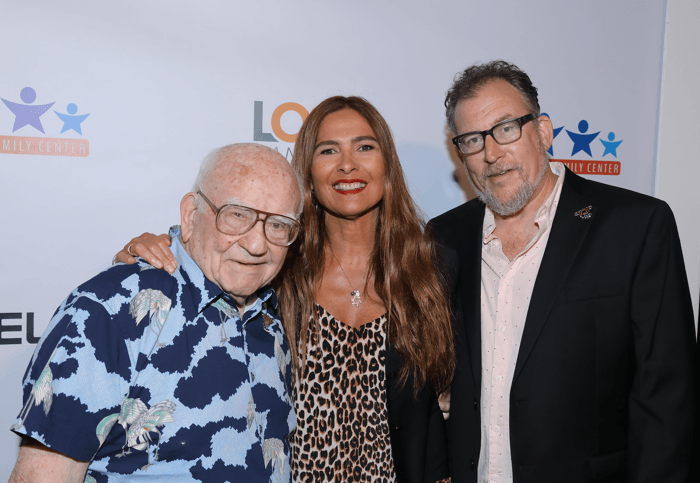 PokerNews had the opportunity to chat with Ed's son, Matt Asner, who is the President and CEO of The Ed Asner Family Center.
PokerNews: When and how did you first learn to play poker?
Matt Asner: My answer is quite similar to my dad's. My dad was such a poker fan then I saw it as a way to get closer to him so I picked it up and asked him to help me learn it.
What inspired you to create the Ed Asner & Friends Celebrity Poker Night?
This is our ninth tournament. I was early into a job as a fundraiser for another organization, and I wanted to find something that we could do together. It had to make sense to have my dad's name on it. So, I discussed it with him and we came up with a few ideas. But it was a discussion with a friend and colleague that brought up the idea of poker. We got very excited about it and this crazy event was born. It was always our intention to create something that would last and be run every year. It was important to us that we create an event that had a clear social element to it and that was attractive to both players and non-players alike.
What are some of your favorite memories from the event over the years?
Well, anything can happen at one of these poker nights. Rosie has always been great fun to have there. It's wonderful to see people greet people they have always wanted to meet. We had Lou Diamond Phillips bow down to Randy Rainbow. I think he shined his shoes. I think everyone bowed down to Randy. There was the year that Ed came straight from the hospital to play. He didn't want to miss it. It's just a great place to relax, leave your ego at the door, and have a ton of fun.
In your opinion, who is the best celebrity poker player?
I think Dave Foley is a killer. Lou Diamond Phillips is a card king. So are Jason Alexander and Willie Garson. Clancy Brown showed a natural talent last year. Kelly Hu is an amazing player.
What's your favorite poker-related story of memory?
I don't know about stories. Most of them we can't print in this fine publication. What I can tell you is that poker is the great equalizer. It puts everyone on the same level. When this happens, we can all appreciate each other and take the time to learn about each other. Poker is a wonderful life lesson. A lesson that keeps progressing every time you play.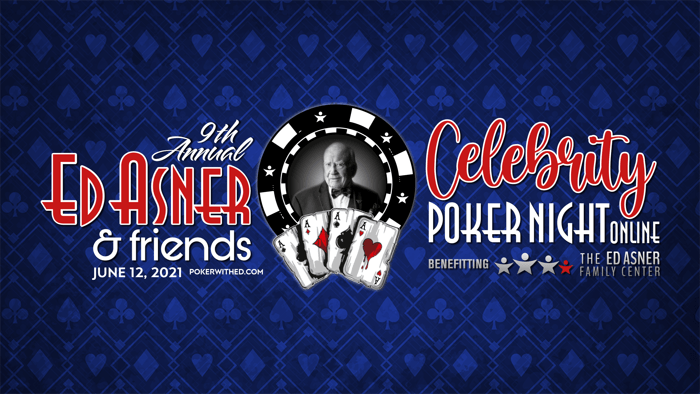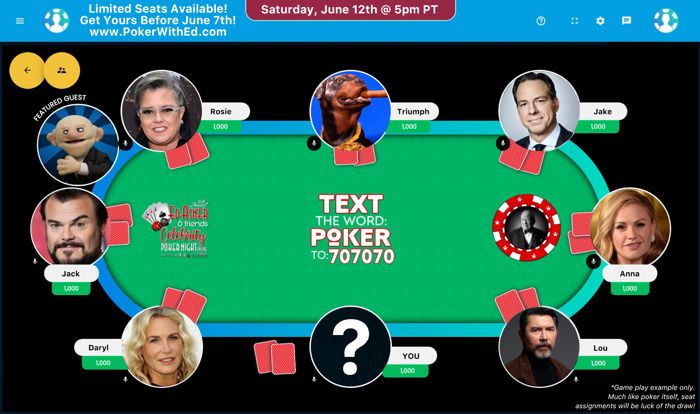 PokerNews Qualifier Daniel McEleney
One player who will be in action is Daniel McEleney, who won a seat in the charity event in a PokerNews social media giveaway.
"I have been aware of the Ed Asner Charity Poker event for several years due to following Ed and other participants on social media," McEleney told PokerNews after winning the contest. "I have played poker since I was a teenager during the poker boom of the early 2000s. Currently, I play in a neighborhood game once or twice a month."
While the event will be a fun experience, it's also a bit of an opportunity for McEleney.
"I played in some online tournaments years ago with big prize pools but have never won anything. My biggest poker win was the first time I played at a casino (Foxwoods) at 21 when I sat all night and ended up $1,200."
Like many entering the event, McEleney is excited to play against some Hollywood celebrities.
"The celebrity guest list is amazing and I am a big fan of a lot of the participants like Ron Funches, Dave Foley, and even Triumph the Insult Comic Dog, but if I had to choose one person I was most excited about it would have to be Diedrich Bader. Office Space is an all-time great and his career spans decades of amazing TV and movies... he was also a great Batman."
*Images courtes of The Ed Asner Family Center.
Executive Editor US, PokerNews Podcast co-host & 2013 WSOP Bracelet Winner.