Run It Once, Dan Smith Driving Charity Effort in Response to Pandemic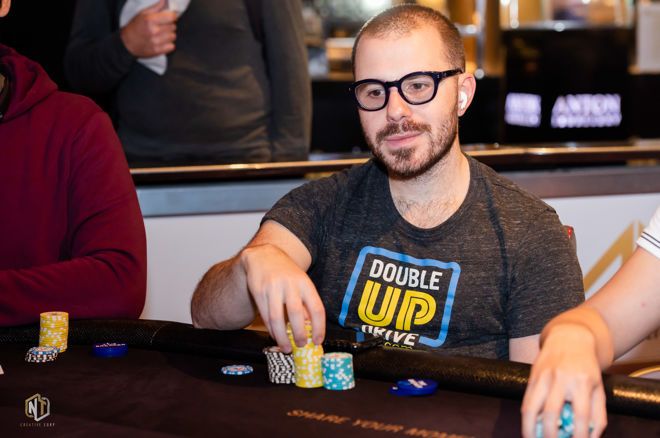 Table Of Contents
Just because poker players are stuck at home, unable to play live poker, that doesn't mean they can't use the game for a good cause.
Run It Once Poker and high-stakes player Dan Smith have announced they're spearheading a charity drive aimed at raising hundreds of thousands of dollars for families affected by the COVID-19 pandemic, through GiveDirectly.
"GiveDirectly is delivering cash to families enrolled in SNAP (a federal nutrition assistance program) and living in the local ZIP codes most affected by COVID-19," the charity website says. "Most recipients are single mothers. Each will receive $1K.
"The spread of COVID-19 and the economic shutdown it has triggered are hitting hardest the most vulnerable families in our communities. Some are forced to make impossible choices between essentials – food, rent, or medical attention. You can act to change this."
Run It Once Hosting Charity Invitational
This Saturday, Run It Once will host a special, 32-player heads-up tournament as part of the charity drive.
A number of poker pros, such as Sam Greenwood, Ben Sulsky and former WSOP Main Event champ John Cynn will be participating.
Joining them in the bracket will be 16 qualifiers, who earn places in the tournament by donating to the drive at Give Directly. The eight individuals who contribute the largest donations will be granted spots. The other eight places will go to randomly drawn contributors.
Even players based in locales not served by Run It Once, such as the U.S., can participate in the tournament, as it will be hosted on Run It Once's testing environment.
The deadline for a contribution to be considered is Thursday at 11:59 p.m. UTC.
A variety of Run It Once training prizes await the winner.
Double Up Drive and Run It Once Boosting Donations
Smith and his Double Up Drive charity efforts have raised big money for good causes in the past, and he and several other top pros are looking to do the same with the COVID-19 relief.
This time he, along with Stephen Chidwick, Dan Cates and an anonymous donor, have raised $250,000 to match donations up to $500 at a time.
"This COVID-19 pandemic is really unprecedented and horrific," he told CardPlayer. "There's really nothing we can do other than sit and wait while everyone's in crisis. I tend to be someone who really likes to be proactive about doing things. So, having to sit and wait is really not good for my mental health. I kind of felt like I was waking up without a purpose."
He found one with his latest Double Up Drive, which he said should deliver 90 cents for every dollar raised directly to families in need thanks to the efficient work of GiveDirectly.
Run It Once will also be boosting the donation effort. Phil Galfond's poker site has pledged €10 for every player who plays a single hand on Run It Once this Saturday during UTC time.
More information about the COVID-19 relief efforts from GiveDirectly can be found here.