Bicknell Tries to Make Most of 'Strange Times' With Poker Masters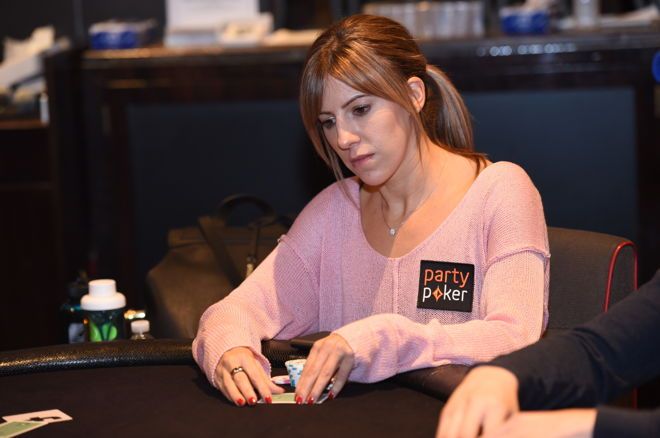 Table Of Contents
When it comes to dealing with coronavirus quarantine, it could be argued that poker players have it far better than most.
First, even for those completely averse to the online game, options exist to improve one's game and stay mentally engaged.
And for most of the poker-playing population, the fact of the matter is that games are available thanks to the fantastic — albeit often frustrating — power of the internet. Players in regulated markets have thousands of game options at their fingertips. Those in other locales must wrestle with whether to trust unscrupulous sites and apps with their action, but ultimately, it can still be said that poker remains an option.
Those used to playing the highest stakes, however, definitely find themselves with a dearth of outlets for their profession. Used to living in a world in which there was seemingly a $25K every other weekend, they now operate in a reality in which the live poker calendar is as empty as the once-packed streets of Las Vegas.
Bringing Back High-Stakes Action
A bit of long-awaited high-stakes tournament action is on the horizon, though, with the advent of Poker Masters Online. Set to begin April 12, the tournament series, ported to the virtual felt by Poker Central and partner partypoker, will give high-stakes players a long-awaited chance to ply their trades.
While partypoker pro Kristen Bicknell is glad for the chance to play Poker Masters Online, she knows it's a sober reminder of where the world is at. She's lucky to deal with a minor annoyance of dropping down in stakes at a time when many are trying to figure out how to make a government stimulus check cover a month's worth of expenses.
"I think this is a good reminder that life is short and to not take anything for granted," she said. "The circumstances around this having to be moved online is upsetting. However, I'm thrilled that we are still able to have the event online, but my heart really goes out to all of the people who are affected from the pandemic."
As for Poker Masters Online itself, the event revives a tremendous memory for Bicknell.
"To be honest, it's been quite frustrating thus far that I haven't been able to close in the big spots I've had"
In 2019, she scored her biggest live cash in Event #6: $25,000 No-Limit Hold'em. She navigated to a win worth $408,000.
In doing so, she came out on top of a mega-tough final four, outlasting online crusher Andras Nemeth, Ali Imsirovic and then Chance Kornuth heads up.
"It was just fun," she said. "We are all very competitive, yet maintain a high level of good sportsmanship and camaraderie at the same time.
"I was lucky enough to get the win in this one, and it certainly feels like an achievement I'm proud of and is motivating me to continue to push myself to compete at the higher levels."
As she noted, she's certainly hungry for more. Despite an unprecedented run of consistent success — she's been crowned Ladies GPI Player of the Year three years running — a seven-figure high roller victory still eludes her.
"To be honest, it's been quite frustrating thus far that I haven't been able to close in the big spots I've had," she said. "I've been on plenty of final tables that have been $1 million or more for first place and haven't been on the good side of variance or able to close them out, it's been heartbreaking."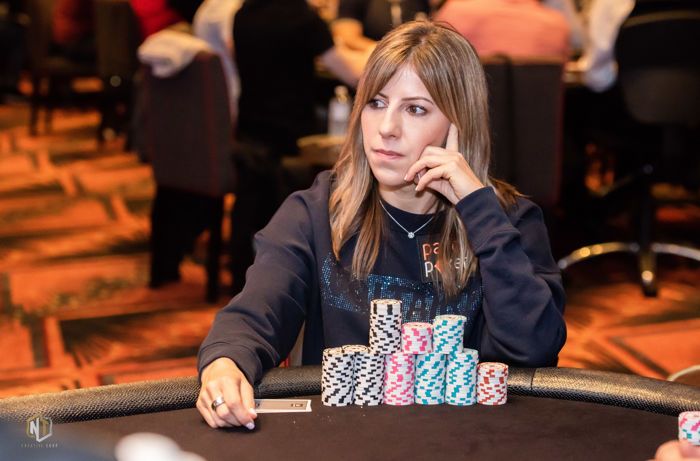 A Strange Time
While Poker Masters Online won't give her the chance to file the seven-figure live score under achievements unlocked, she can add to an online ledger that's not half bad. According to PocketFives, she's racked up more than $5 million in cashes online and currently sits atop Canada's points leaderboard.
Considering how talent-rich the vast nation is, plus the fact that some American pros now call it home, that's no small feat.
Despite her accomplishments online, she's certainly known as more of a live player, and affirmed that as her preference.
"I love the social and human element to the game that you just don't get online," she said. "That being said, being able to play in the comfort of my own home is great from time to time, not to mention the ability to be able to play so many different events in one day."
"Do what you can to help others and yourself, and focus on the positive."
While Bicknell's excited to play close to a full series schedule from her Toronto home, she admitted being away from the bright lights of the PokerGO Studio at ARIA is something she'll miss. She called the experience "special" and said it just has a unique competitive vibe.
Still, these are times in which everyone makes do with what they have, so Bicknell recognizes and appreciates the opportunity ahead. At the end of the day, she's still going to get to compete for hundreds of thousands of dollars on partypoker, and that's a dream spot for any poker player who lives for the competition of the tournament grind.
"I try to focus on all the good fortune I have had, maintain positivity and continue to try and get better each day," she said.
"It is a strange time. Do what you can to help others and yourself, and focus on the positive. Complaining, worrying, and dwelling on the negative does nothing except make the situation worse."