Pliska Focused on 'Bringing WPT Experience Online'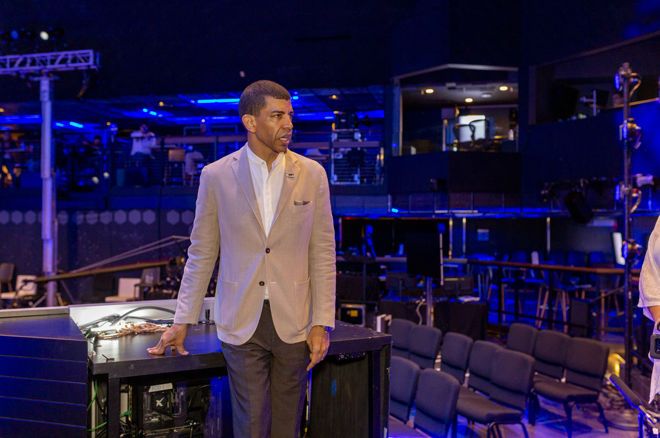 Table Of Contents
The World Poker Tour acted quickly. That's the easy narrative.
While the coronavirus ripped through the world — and, by proxy, the poker world, forcing countless tournaments canceled and casinos closed — the WPT called an emergency meeting of its top brass. They got their partners at partypoker on the horn and the WPT Online Series quickly came together.
Thanks to the quick thinking and quicker action of the two companies' decision makers, poker players will have two weeks to battle it out in juicy tournaments on partypoker with the Main Event winner etching his or her name on the WPT Champion's Cup.
Coincidental Timing
While that might be convenient and even flattering, WPT CEO Adam Pliska admitted it wasn't the case.
"I wish we could say that but it's just not true," he said.
Instead, the real story is one of timing.
According to Pliska, the WPT began development of an online real-money tournament product two or three years ago. They entered into talks with several sites, but one fit looked most obvious from the start: partypoker.
The two companies have recently collaborated on a number of live events per year, mostly in Canada and Europe, starting in 2018. Pliska called the arrangement "terrific" and said it's helped build the WPT brand in Europe.
Using a "mix of art and science" spanning some of that development time, the two poker brands came up with a schedule for an online event.
"We just didn't want to bring it out too quickly," Pliska said. "We didn't want to just slap the WPT name on an online series. We wanted make sure we were really respecting our product."
Everything was set for a May running of the maiden WPT Online Series.
And then, the coronavirus. The poker world was thrown into chaos just like every other industry. Live events were canceled the world over, or in some cases, moved online.
"Did we devise it because of the quarantine?" Pliska said. "It was in the works. The timing worked out well. You quickly react to the market."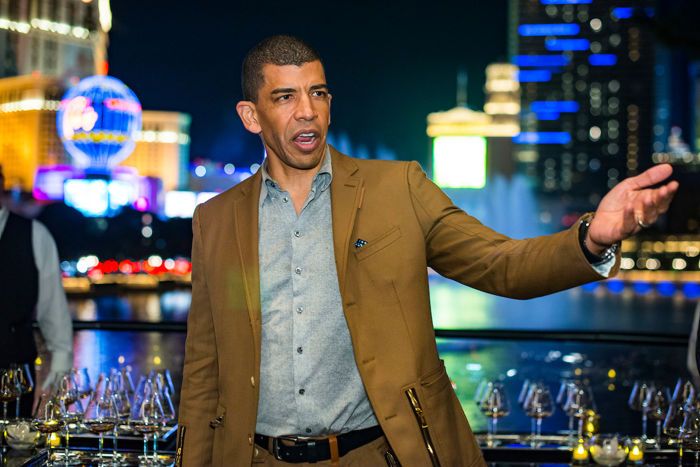 Challenges Await
Indeed, there's never been a better time than now for a major online series, given that traffic across the industry has rocketed to levels not seen in years.
The WPT knew the timing was going to line up ideally. Now it was a matter of what steps could they to maximize their chances of running a successful event?
One thing that did change thanks to the coronavirus pandemic: the timing of the marketing push. Everything got rolling in that regard about two weeks earlier than had originally been planned. Pliska has been spending much of his work day on marketing calls as the WPT devises its strategy in these strange times.
"How do you bring a WPT experience online?"
Marketing WPT Online Series presents a particular challenge. Usually, when the WPT markets an event, they can push it on platforms like ClubWPT. However, a large chunk of the membership there calls the U.S. home, and American players won't be able to play WPT Online Series on home soil.
While some sort of travel package would ordinarily be an option, that's obviously going to be tough to pull off with all of the travel restrictions in place.
Still, Pliska promised the WPT would do what it could to market to its Club players in Europe and Canada. The partnership with industry-leading free poker site Zynga Poker could also prove useful.
Marketing isn't the only challenge. There's also the matter of engaging the players in the WPT's traditional fashion. Swag bags, Top Golf outings, players' parties and other perks that aren't unusual offerings at WPT events won't have a place with WPT Online Series.
The fans may find themselves wanting also. Normal play-by-play through written hand histories won't be a thing, but the WPT tentatively plans to offer some sort of coverage for Day 2 and the final day. The ability to display real names on partypoker will be a plus, and designated players, likely partypoker pros such as Jeff Gross, will be select to stream their play.
"How do you bring a WPT experience online?" Pliska said. "I'm meeting with team to see how we can really highlight this.
"We feel it's important that while the industry is in a crisis, we continue to work on the promotion of poker," he said, citing the company's reach of more than 200 million viewers. "It's the continual mass promotion of poker. We have to push through this and continue to play our role."
Long-Term Strategy
When the first online World Series of Poker bracelet event ran in 2015, it started a trend of ever-increasing online bracelet events that continued up through the planned 2020 schedule. It's only natural to wonder if the WPT will go the same route.
Pliska answered in the affirmative when asked if more online events awaited down the road. If anything, he hopes the lessened pressure of playing from home will help serve as an acquisition tool, a place to "get on the train."
"I feel like online is a great opportunity for us to engage with new players," he said. "That intimidation factor is mitigated because you're at home."
"Our job is to separate the rush of the moment from what the long-term learnings are."
Given the current environment, he admitted evaluating the success or failure of the event could prove difficult. If a robust number turns up, was it because everyone's stuck at home in quarantine or because the WPT and partypoker did an amazing job drawing players to the event?
A thorough, sober debriefing will be needed when the last tournament wraps. Luckily, that's standard operating procedure for the WPT, according to Pliska.
"For the WPT it's a marathon," he said. "Having been around here 17 years, I can tell you there are many false positives and you think you're a genius. And sometimes you get a false negative, you think you messed up, but you did much better than you thought.
"We understand there's potential for a lot of people to participate. Our job is to separate the rush of the moment from what the long-term learnings are. Only a long-term strategy ensures that you continue to grow."