Poker Players Give Back: Dan Smith's Double Up Drive and More Charitable Causes
Table Of Contents
Around this time of year, many poker players find ways to give back, using their financial independence to contribute to a worthy cause. With Christmas rapidly approaching, we take a look at some of the charity drives in the poker community that our readers can help give an end-of-year boost to, if the spirit of generosity strikes.
For high-stakes regular Dan Smith, giving back is a vital for maintaining a healthy balance in life as a poker pro.
"I've gone through several existential crises about my future as a poker player, mostly being uncomfortable playing a negative sum game which doesn't contribute to society," Smith wrote in his blog. "Largely in part due to this drive, all those concerns have dissipated. I still genuinely love to play poker, and am thrilled that due to this drive, I can use my favorite thing to make a tremendous impact on the world."
Dan Smith's Double Up Drive
Poker players love value and effectiveness, and those are two things that Smith's DoubleUpDrive is built upon. In its fifth year running, the drive matches donations to worthy causes dollar for dollar. This year, joining Smith in the matching are Aaron Merchak, Matt Ashton and Stephen Chidwick. The drive originally announced it would match up to $1,140,000, but with two unexpected donations for matching funds, that number has more than doubled to $2,417,000.
First, it was announced that an anonymous donor added $150,000 in matching funds for the two options based on animal welfare, putting the new total matching funds to $1.29 million. Then last weekend, Tom Crowley, who in recent years has joined Smith in fund-matching, made a generous pledge:
This weekend I have 10 entries in the @Draftkings and @Fanduel NFL DFS Championships. I am proud to announce I will… https://t.co/FBLXdixDs5

— Tom Crowley (@chipotleaddict1)
Call it karma, skill or fortune, but Crowley's lineups performed well and he shipped the $2 million top prize. Overall, he won $2.254 million, meaning Smith's Double Up Drive got an unexpected boost of $1,127,000 in matching funds.
He just won the $2,000,000 first place. At a complete loss for words, wow.

— Dan Smith (@DanSmithHolla)
Beneficiaries
The majority of the matching funds are reserved for organizations focused on "near-term causes" including Malaria Consortium, GiveDirectly, Helen Keller International, GiveWell, Animal Charity Evaluators, Good Food Institute, StrongMinds and the Massachusetts Bail Fund.
Another $200,000 of the funds available to match donations to the two causes "focused on improving the long-term future of our civilization." The future-oriented charities include Machine Intelligence Research Institute (MIRI) and Raising for Effective Giving (REG).
On Thursday, Smith announced via Twitter that they were adding two more charities to encourage more donations as the deadline approaches. Those additions are Against Malaria Foundation and Long-Term Future Fund.
So far, a total of 551 individuals have contributed a total of around $934K for 38 percent of the matching total. That means $1.868 million has already been pledged across 10 deserving charities. With only eight more days to go, there is still nearly $1.5 million in matching funds available, ready to double donations that come in during the final days of the drive.
To donate, simply head to the DoubleUpDrive website, read about the various charities, and donate to them directly. Then, you can send your donation receipt to [email protected] for it to be matched.
Robbie Strazynski's Running Well Challenge
Another opportunity to support a worthy cause is to contribute to poker writer and reporter Robbie Strazynski's Running Well Challenge, which combines health and charity goals. For the second consecutive year, Strazynski set out to run 1,000 kilometers, pledging $1 per for charity. This year, he chose to donate to Save a Child's Heart, an organization that provides life-saving heart treatment to children in developing countries.
On top of the $1,000 he has pledged, Strazynski reached out to players in the poker community for additional pledges with the goal of reaching $10K additional for the cause. With just over a week to go for the Dec. 31 deadline, Strazynski is more than $1,000 short of that goal, while closing in on his 1,000 kilometers.
Nearly two dozen total pledges have already been made this year. PokerStars, Jaime Staples and Jan Fisher all pledged a $1 per kilometer "match" of Strazynski's pledge, and other pledges came in from Daiva Byrne, Nolan Dalla and George Epstein, to name a few.
For more on the Running Well challenge and to donate, head to the homepage here.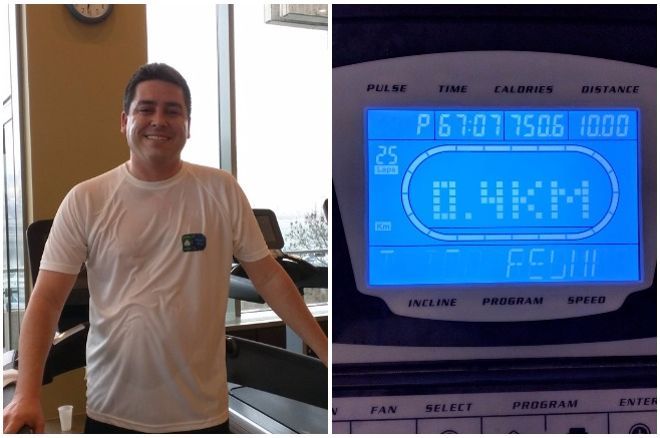 Bernard Lee's Full House Charity
Bernard Lee, poker pro and host of The Bernard Lee Poker Show podcast and radio show, is once again giving back through a gift-giving event he heads up each year for homeless families in his local Boston area in its eighth year running. On Dec. 22, Lee's Full House Charity Program will team up with FamilyAid Boston, along with primary sponsor One Step Closer Foundation, to provide customized gifts for 41 families suffering from homelessness. The recipients will include adults as well as 67 children.
Since its launch in February 2011, Lee's Full House Charity Program has supported children in need with all proceeds going to child-focused organizations in New England. This has resulted in more than $100,000 in goods and funds going to children in need. On Saturday, Dec. 22 Lee and his two young children will meet with parents and children from FamilyAid Boston's Community Based Shelter program, and they'll come bearing gifts.
"This year, we have a few surprises in store for both the parents and the kids, such as celebrity-autographed sports paraphernalia and specially-requested toys for individual kids," Lee said. "My family and I always look forward to this event, and we love seeing the kids' faces when they open their gifts."