Nick Wright Gets Trappy, Phil Hellmuth Folds Over Pair on Poker After Dark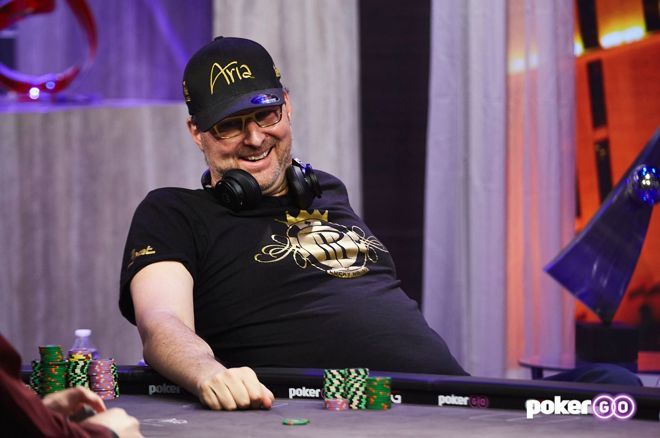 Episode 1 of "Everything in its Wright Place" during Season 13 of "Poker After Dark" on PokerGO had a bit of everything. Ema Zajmovic performed at a high level, amateur Nick Wright showed he's no slouch, and Phil Hellmuth made an interesting fold on a dry board with an over pair.
Seven players entered the $50/$100 high-stakes cash game at the PokerGO Studio in Las Vegas. The other four players competing were Alan Richardson, Eli Elezra, Melissa Schubert, and Landon Tice.
Wright beat Hellmuth heads-up to win last week's episode
Nick Wright Sends Melissa Schubert Home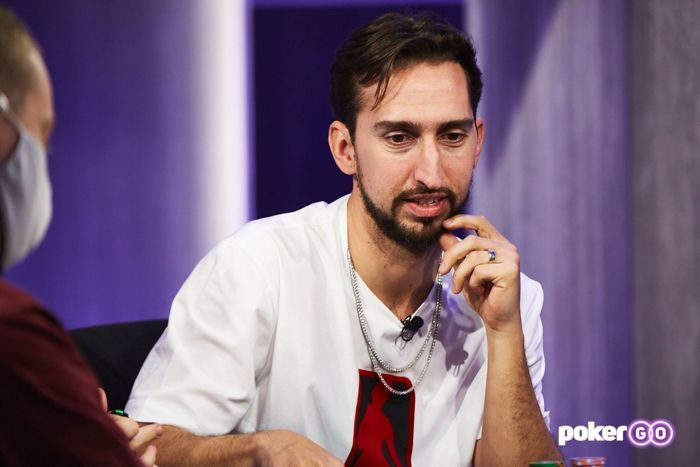 Wright, host of FS1's "First Things First" sports debate show, has become a regular on PokerGO. He's proving to be a competent poker player, especially for an amateur who earns a living in sports media. Midway through the episode, he flopped a monster in a multi-way pot.
Schubert raised to $300 with
and received a call from Zajmovic's
, Wright's
, and Richardson's
. The flop of
hit everyone except Zajmovic, who bowed out of the pot when Schubert bet out $800. With bottom pair and a flush draw, Richardson raised it up to $2,000 and Wright decided to just make the call.
Schubert, with $3,050 total, decided to just ship it all in. Neither of the remaining players could reopen action as the raise wasn't big enough. With $10,500 in the pot, both players checked the
on the turn.
The river was the
, giving Schubert some false hope. Wright, who had slow played up to that point, bet out $2,550 and his opponent, who missed his flush draw, quickly folded. Schubert saw the bad news that she lost to a set and didn't rebuy.
Phil Hellmuth Can't Always Be Right
Richardson couldn't spike a flush on the river against Wright, but he made up for it in a hand against the "Poker Brat." Hellmuth called the $200 straddle with
and Richardson bumped it up to $1,200 with
. His opponent made the call and off they went to the flop, which was
. Richardson continued his aggression, betting out $1,500, and got a call.
The turn was the
and the preflop and flop aggressor bet $5,500. Hellmuth, with around $7,000 behind, tanked for a couple of minutes before deciding to fold the best hand. Richardson refused to show him the bluff.
Cooler Hand of the Day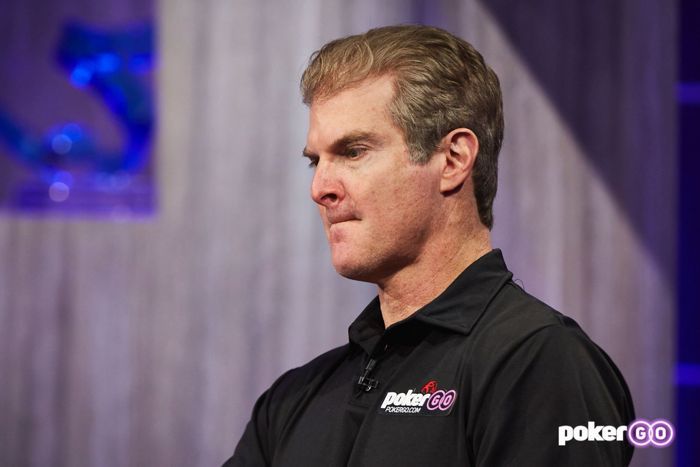 Hellmuth again found himself in a tough spot with pocket tens against Richardson, except this time he didn't have the best hand. In fact, he didn't even have the second best hand.
Richardson raised to $300 with
and then Hellmuth made the call with
. When Elezra three-bet to $1,450 with
, the "Poker Brat" smacked the table and frustratingly screamed, "what the f**k?" The player with pocket rockets then four-bet it to $6,450 and an irritated Hellmuth folded.
Elezra then quickly shoved all-in for about $16,000 total (both remaining players had near identical stacks). They agreed to run it twice. The first board ran out
, a bad board for Elezra given the wasted king on the river (Richardson won with a flush).
On the second board, Elezra received more pain when it came out
. Richardson scooped the entire $32,800 pot.
Zajmovic Picks Up Wright's Untimely Bluff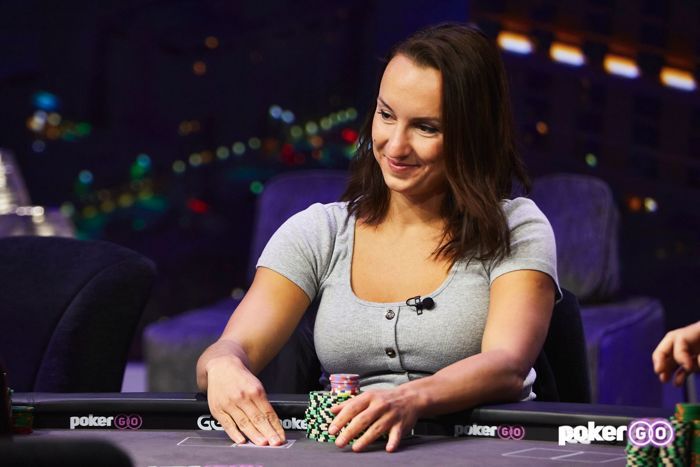 Wright showed in his heads-up match that he lost to Hellmuth this past summer that he isn't afraid to fire out a risky bluff at any time. But sometimes he runs into a monster hand, such as one pot he played on "Poker After Dark" against Ema Zajmovic.
Wright straddled ($200) and Zajmovic raised to $900 with
. The sports TV personality made the call with
, as did Elezra with
. All three players saw a flop of
and Zajmovic bet $1,000 on the button. Elezra got out of the way and Wright made the call. The turn was the
, and the button again bet, this time $2,000. Wright went for a surprising check-raise to $5,800 and his opponent called.
The river was the
, which didn't complete Wright's flush draw. Still, he continued his aggression and bluffed off $8,000, which didn't get through as Zajmovic called to claim the pot..
You can watch the full 45-minute episode of "Poker After Dark" on the PokerGO app. It is available on-demand.
Remember, Poker After Dark will air every Monday but is only available to PokerGO subscribers. If you're not currently subscribed, you can get a monthly subscription for $14.99, a three-month plan for $29.99, and an annual subscription for $99.99. You can also save $10 off an annual subscription by using promo code "PokerNews" at checkout.
*Images courtesy of PokerGO.