Muehloecker Finally Takes Down the GGPoker Super MILLION$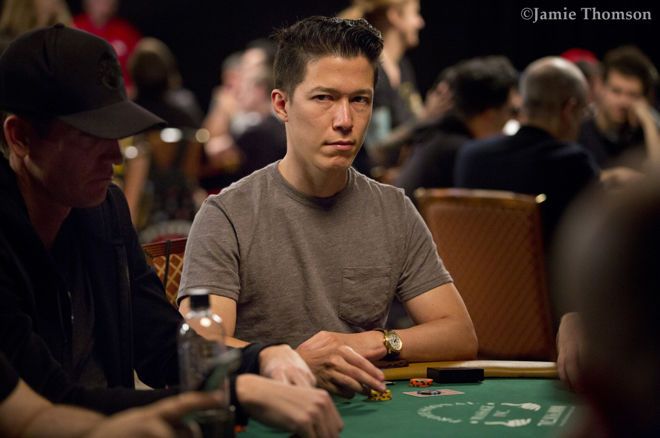 Austria's Thomas Muehloecker can finally call himself a GGPoker Super MILLIONS champion. Muhelocker has knocked on the door of victory several times since the $10,300 buy-in tournament first launched, but a win always eluded him. Now, after 11 final table appearances (nine during this current season), Muehloecker has tasted glory.
GGPoker Super MILLION$ Final Table Results
| Place | Player | Country | Prize |
| --- | --- | --- | --- |
| 1 | Thomas Muehloecker | Austria | $311,933 |
| 2 | Ottomar Ladva | Estonia | $247,182 |
| 3 | Elio Fox | Mexico | $195,872 |
| 4 | Fabiano "MarkyAurelio" Kovalski | Brazil | $155,213 |
| 5 | Markku "ExVang" Koplimaa | Estonia | $122,993 |
| 6 | Niklas Astedt | Norway | $97,462 |
| 7 | Timothy Adams | Canada | $77,231 |
| 8 | Sergei "Graf Tekkel" Koliakov | Russia | $61,199 |
| 9 | Alexandros Kolonias | Malta | $48,496 |
ClubGG Handing Out Over 100 Seats to Live Poker Events in December
Play at the final table got under way with Muehloecker holding the chip lead with 90.9 bug blinds, and with two very short stacks. Alexandros Kolonias and Sergei "Graf Tekkel" Koliakov's stack contained a mere 15.5 big blinds between them. Unsurprisingly, both the shorties were the first players out of the door.
Kolonias was the first player to dust off their stack and head to the exits. Kolonias open-shoved rom middle position for 241,959 during the 20,000/40,000/5,000a level, doing so with king-jack. Niklas Astedt looked him up on the button with ace-ten, and won the pot with ace-high.
Koliakov crashed out on the every next hand despite double his stack early doors. Koliakov ripped in his 334,332 stack from under the gun with ace-king, and Timothy Adams re-shoved with pocket kings from the button. The Russian all-in player flopped two pair but that meant Adams improved to a set. Adams' set held, and the tournament was down to seven players during the first level of play.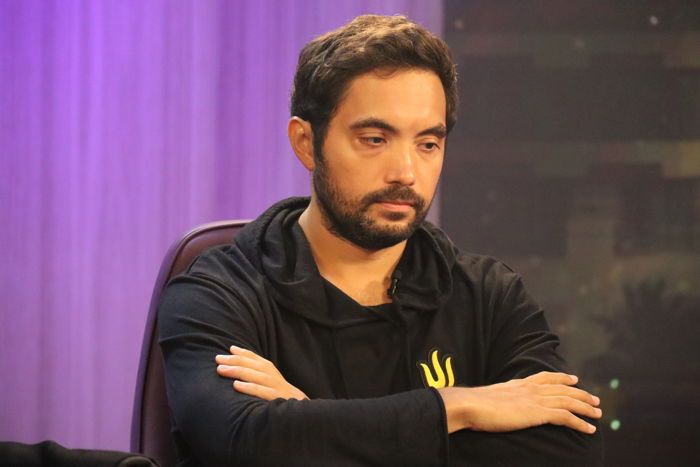 Adams did not get much chance to put Koliakov's chips to good use because he was the next casualty. Adams raised to 110,000 with pocket nines with blinds of 25,000/50,000/6,000a. Fabiano "MarkyAurelio" Kovalski three-bet to 325,250 with ace-king in the big blind, and Adams responded with a 1,161,548 shove, which his Brazilian opponent called. A king on the flop proved enough to send Adams to the rail.
Sixth place and the last five-figure haul of the night went to Niklas Astedt, who was hunting for his fifth Super MILLION$ title. Blinds were 35,000/70,000/8,500a, and Muehlocker opened to 147,000 from under the gun with pocket tens. Astedt woke up on the button with ace-king, and three-bet to 412,000. Muehloecker called. The trey-ten-seven flop smacked Muehloecker square in the face and his job was to now extract as much value as he could from his set. Muehloecker check-called a 540,000 bet from Astedt.
The four of clubs turn looked like a nothing card, which is why Muehloecker checked. Astedt made a play for the pot, jamming 2,056,059 into the 2,060,000 pot, which Muehloecker, of course, snapped off. Astedt was drawing dead, and Muehloecker now held more than 8.1 million chips, with Ottomar Ladva in second place with a shade over 2.4 million.
Win Your Way Into the $1M Gtd GGMasters High Roller For $1
Markku "ExVang" Koplimaa of Estonia saw his tournament end in a fifth place finish worth $122,993. Koplimaa's fellow Estonian, Ladva, raised to 154,000 with pocket nines and called when Kopilmaa three-bet all-in for 1,198,263 with queen-ten of spades. A jack-high board failed to come to Kopilmaa's rescue and he headed into the night.
Kovalski became the final table's next casualty during the 50,000/100,000/12,500a level. He min-raised on the button with pocket eights, and Ladva decided the best way to play his ten-nine suited was to jam for 5,340,612. Kovalski called off the 2,066,161 chips he had behind, and it was off to the races. Ladva won the all-important race courtesy of flopped a ten and a flush draw.
Heads-up was set when Elio Fox bowed out in third, a finish good for $195,872. Fox can rue bad luck because he got his 10 big blinds in with ace-six versus the dominated ace-four of Muehloecker, but a Fox's Austrian opponent flopped two pair.
Muehloeker held an 8,443,227 to 7,356,773 chip lead over two-time champion Ladva, and had one hand on the trophy. The one-on-one battle was essentially one way traffic in Muehloecker's favor, but he could not quite shake off Ladva. That was until the 60,000/120,000/15,000a level when Muehloecker opened to 252,000 before calling when Ladva re-raised to 888,000. Ladva led for 451,500 on the eight-trey-four flop that showed two clubs; Ladva held the ace of clubs. Muehlocker raised to 1,143,000, and Ladva called. The turn as the six of clubs, putting a trio of clubs on the board. Ladva check-called off his 2,279,452 stack after Muehlocker set him all-in. A five on the river resigned Ladva to a runner-up finish, and Muehloecker secured the first GGPoker Super MILLION$ title of his career.