Moose International Poker Series Wraps Successful Event at Golden Nugget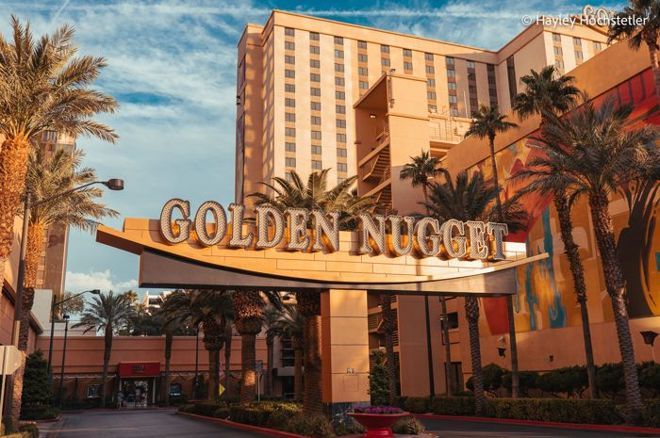 The Golden Nugget on Fremont Street in Las Vegas played host to an annual low-stakes series — Moose International Poker Series — last week, and the event was a rousing success.
There were three daily tournaments over five days from January 7-12 (no poker on the 10th) with buy-ins ranging from $125 to $200, all of the no-limit hold'em variety.
Moose International is a charitable organization originally founded in 1888 by Dr. Henry Wilson. There are numerous lodges throughout the country where members come together to hangout and enjoy life together. Each year, the poker enthusiasts in the group gather in Las Vegas for some low-stress poker tournaments at the Golden Nugget.
Large Turnout for Featured Event
This year, Event #11 was the highlight of the series, at least from a financial standpoint. There were 275 entries in the $200 buy-in tournament, which guaranteed at least $25,000 in the pot. The guarantee was smashed as it surpassed $41,000. Victor Davis from Ranier, Minnesota received the biggest cut, $4,800.
Per a chop arrangement, four other players also received over $4,000 in the biggest event of the series. Each tournament featured a guaranteed prize pool of at least $3,000 all the way up to $25,000.
The results of the entire series were as follows (due to superstitions, Event #14 was omitted):
| Event | Buy-In | Winner | Prize | Entries |
| --- | --- | --- | --- | --- |
| 2 | $125 | Seven-Way Chop | $578 | 45 |
| 3 | $125 | Four-Way Chop | $844 | 42 |
| 4 | $200 | Curtis Pointdexter | $5,060 | 122 |
| 5 | $125 | Michelle Nyers | $860 | 40 |
| 6 | $125 | Seven-Way Chop | $810 | 63 |
| 7 | $200 | Scott Weichel | $3,375 | 110 |
| 8 | $125 | Five-Way Chop | $1,440 | 102 |
| 9 | $125 | Two-Way Chop | $2,293 | 105 |
| 11 | $200 | Five-Way Chop | $4,800 | 275 |
| 12 | $125 | Four-Way Chop | $1,845 | 104 |
| 13 | $100 | 12-Way Chop | $816 | 136 |
| 15 | $125 | Nine-Way Chop | $919 | 98 |
| 16 | $100 | Seven-Way Chop | $863 | 90 |