The Muck: $100K to Live in WSOP Site Bally's for a Year?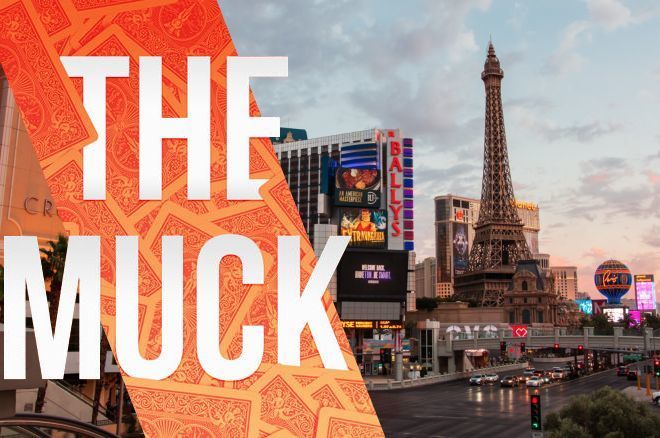 Table Of Contents
Landon Tice discussed a $100,000 prop bet with Patrick Leonard to live at Bally's and Paris Las Vegas, the home of the World Series of Poker (WSOP), for one year, but the restrictions are quite strict.
Winning this six-figure wager, although not an official bet just yet, might be more difficult than it seems on the surface. Many poker players have stayed long periods of time in the same hotel, but this prop bet calls for Tice to remain on property throughout the duration. If he were to walk across the street to play some $5/$10 at Bellagio, he loses.
24 hours later I get a message… @LandonTice 365 days in Bally's, $100k. Let's go. https://t.co/k5sS5B7uCn

— Patrick Leonard (@padspoker)
Inside the host venue, he's free to move as he pleases, eat where he wants, play poker, gamble, drink, and do just about anything except get into the pool (although he can access the pool area).
As for how the pool rules would be monitored, Tice said it would be based on an "honor code," as it would be difficult for Leonard to enforce it.
Full details of the prop bet will have to be ironed out between the two gamblers, including when the wager will begin, assuming it ever actually comes to fruition. Over the next year, Caesars Entertainment plans to fully renovate Bally's and transform it into Horseshoe Las Vegas. So it's likely that by the end of the challenge, assuming he doesn't surrender early like he did in a past online poker prop bet against Bill Perkins, Tice's living quarters will change drastically from start to finish.
Issues that Could Prevent a Prop Bet Win
There are more important aspects of the challenge they'd need to agree upon before the starting date. First off, how will the hotel stay be paid? Tice, for staying so frequently and playing poker regularly at Bally's, would certainly earn some comps for free nights along the way. But on most days, he'd be on the hook for a $45 resort fee plus the regular room rate (and taxes), which fluctuates between $50 to $200 and sometimes even higher (New Year's Eve, for example).
The next issue Tice will face is a state law on lengthy hotel stays. According to Nevada's Common Interest Ownership policy, after 30 days of consecutive stay in the same hotel/motel/resort, the guest then has residency rights, which causes problems for the hotel operators. As such, hotels in Las Vegas limit stays to a maximum of 28 days.
So every 28 days, Tice will likely be required to check out of Bally's, taking all of his belongings with him downstairs, and then check back into the hotel later that day or the following day, which could be quite a nuisance.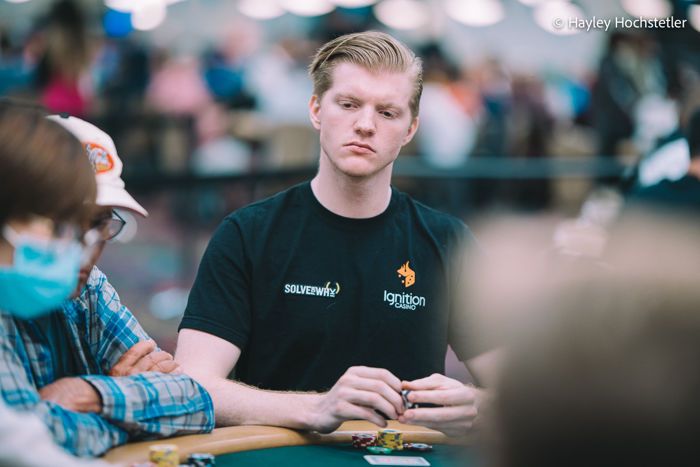 Poker Twitter Lends Advice
The bet isn't yet official but the poker community appears to be somewhat intrigued by such a wild challenge. Who doesn't love a goofy prop bet with $100k on the line?
"GD Landon! I love & hate you for considering this. Listen, minimum - & I mean minimum - is $250K for him to even attempt this amidst his current biz obligations. I feel like I'm failing as a mentor & advisor 🤣. I also blame @berkey11 just cause he's like a legal guardian," @TomWheaton tweeted.
"I will bet 1million of my money to 100k of someone else that I can do this bet escrow my million not a problem this is not a joke my friends no I will do it thanks," @NelsonLaffey claims.
"That's torture don't do it," vlogger Ryan Depaulo advised.
"He is either drawing dead or very -EV. I lived in Borgata for like 3 months one time and I can tell you cabin fever is very real. I would rather do the 30 day bathroom bet," @Niko_Platis wrote.
"Make sure your room's AC filters are inspected for mold or else you risk a lot of health issues down the line. Also would negotiate to have one of those semen black light inspections come through and have it cleaned professionally for the day after you win," Matt Salsberg joked.
Tice, who has $562,000 in live tournament cashes according to Hendon Mob and has been hyped as an up-and-coming poker star the past couple of years, would have to limit his poker action to Bally's for the next year. That means only low-stakes poker outside of the WSOP and online play.
Although he'd mostly be stuck playing $1-$3 no-limit hold'em games at Bally's, doing so would help him rack up comps for free meals and rooms throughout the year. Food options inside the connected Bally's and Paris casinos are plentiful, and there's always Uber Eats and other food delivery services, so he shouldn't have any problems with nutrition. But it appears he isn't going to be interested in the deliciously amazing cake machine within the Paris halways.
@dwpoker @Oscillator_WSOP I don't succumb to food as much as I formerly did anymore

— Landon (@LandonTice)
David Williams had initially offered an extra $10,000 to the prop bet if Tice were to eat one slice of cake from the machine per day. The slices are quite large and cost $8, which comes out to $2,920 over a full year, meaning it would technically be a $7,180 prop bet. It appears this wager will never take place given Tice's lack of need for sweets.
Veronica Brill offered up a separate, and perhaps more difficult, challenge, if anyone is looking for some gambling action.
@Angry_Polak That is definitely not enough given the medical bills you'll accrue there

— Rachel 🍀 (@rachelblucky)
Circus Circus is the lowest end resort on the Las Vegas Strip. It tends to be the cheapest hotel, and for good reason. The building is outdated and we'll just leave it at that. Bally's (soon to be Horseshoe) will soon be undertaking some major renovations that many are excited to see. Tice might get to experience the transformation from start to finish.