EPT Paris: 8 Unusual Activities to Do in Paris to Take a Break from Poker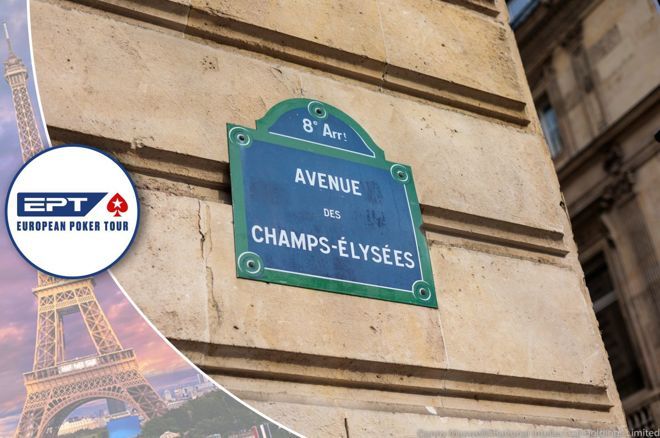 The PokerStars European Tour is making a stop in Paris at the Hyatt Regency Paris Étoile for the very first time and although the tournament schedule promises to be exciting, spending some time away from the poker tables to discover more about one of the world's most iconic cities is never a bad idea!
The Eiffel Tower, the Arc de Triomphe, the Champs-Elysées, the Sacré-Coeur Basilica, Montmartre and so on are all world-famous sights that you may have already visited. But off the beaten track, the City of Light has many other treasures to offer.
Here is a small selection of eight unusual activities to do in Paris when you need a break from poker:
The Louvre by night
For a totally awesome experience, visit the Louvre after sunset every Friday night until 9:45pm, when the tourist crowds have dissipated. You'll enjoy a walk almost to yourself through the world's largest museum, a chance to quietly admire the Mona Lisa in all its splendour or to get lost in the aisles of ancient Egypt.
59 Rivoli
Discover this collective art space which houses more than 30 art studios, exhibitions and a concert hall. This Haussmannian building used to be an artists' squat in the mid-19th century, before being transformed into a trendy art space. On Saturdays and Sundays, free evening concerts are organised.
To find out more about the different worlds and workshops to discover, click here.
Belleville and rue Denoyer
If you are looking to avoid the touristy places, go to Belleville! This bohemian neighbourhood is a real melting pot of cultures and is full of local artists and restaurants from all over the world. Don't miss a trip to a street art mecca: la rue Dénoyez. Street artists give free rein to their creativity all along this 150-metre long street, where events and exhibitions are often organised. Murals, graffiti, tags, sculptures...you'll see something different every time you visit.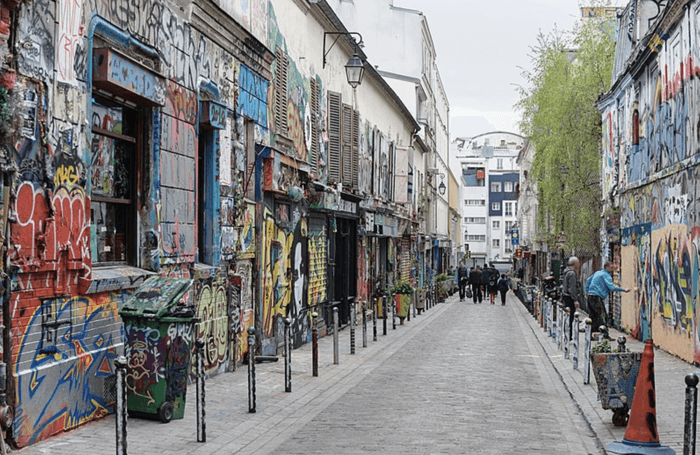 Museum of Magic and Curiosity
Under amazing vaulted cellars, Musée de la Magie et de la Curiosité is surely the most unusual of Parisian museums. You will discover a strange collection of magical objects, mysterious and unexpected devices that will appeal to your imagination and your senses. A permanent magic show awaits you at the end of your visit, and there are even classes if you want to come back with new skills. Although it is located in the centre of the Marais, it is a nice change from the more conventional tours.
The oldest patisserie in Paris
The Pâtisserie Stohrer, located at 51 rue Montorgueil, has a history that goes back to the 18th century! Nicolas Stohrer, a young Alsatian pastry chef, started in the kitchens of the King of Poland, before moving to Versailles in the court of King Louis XV. After working there for 5 years, he opened his own shop on rue Montorgueil. It was there that he invented the rum baba. Since 1730, it is still one of the most famous pastry shops in the city.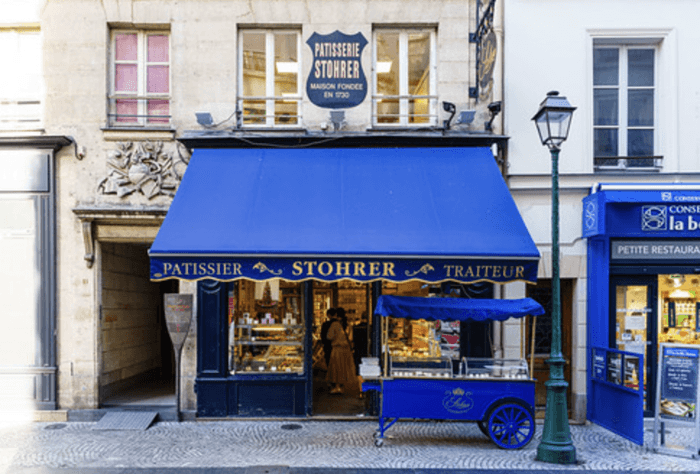 The Père Lachaise Cemetery
Visiting a cemetery may not seem like the best idea at first glance. But the Père Lachaise Cemetery, founded in 1804, is well worth a visit for its beautiful English garden and rich architecture. It is the most visited cemetery in the world and you can pass by the final resting place of Guillaume Apollinaire, Honoré de Balzac, Colette, Frédéric Chopin, Jean de La Fontaine, Édith Piaf, Yves Montand, Simone Signoret, Molière, Alfred de Musset, Jim Morrison, Oscar Wilde and many others.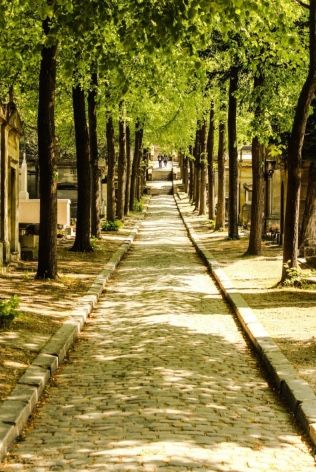 The Catacombs of Paris
Even stranger than a cemetery, head to the Catacombs. Dive under the surface of Paris and discover a multitude of tunnels and caverns, open to the public since 1874. In 1785, the first developments of the underground quarries of Paris began to compensate for the lack of space in Parisian cemeteries and a health crisis.
The catacombs house about six million skeletons. Most of the bones and skulls have been arranged to form patterns and structures that are very interesting to observe. More than an unusual visit, it is a real dive into the history of the capital.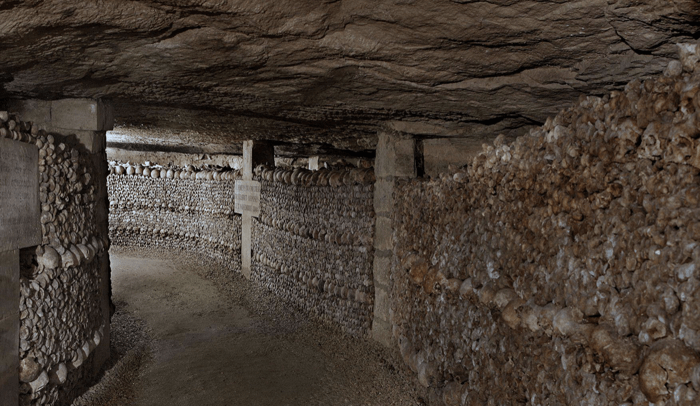 Vintage shopping and flea markets
Paris is one of the most famous cities for shopping, mainly for its luxury brands, designers and the magnificent Avenue Montaigne for the more ballsy among you. But for a more unusual experience and unique products, head to the Marché aux puces de Saint-Ouen, just outside the city, which has been open from Saturday to Monday since 1885.
Covering more than seven hectares, this is the largest antique and second-hand market in the world, where you can find all kinds of objects for all budgets. And for smaller but equally interesting markets, you'll find L'Objet qui Parle, in the heart of Montmartre, Le Passage des Panoramas, best known as the address for stamp collectors and vintage postcard lovers. And for book lovers, you should find what you are looking for at the Marché du Livre Ancien et d'Occasion Georges Brassens.
A short guide to help you understand all the many areas to discover at the Saint-Ouen flea market.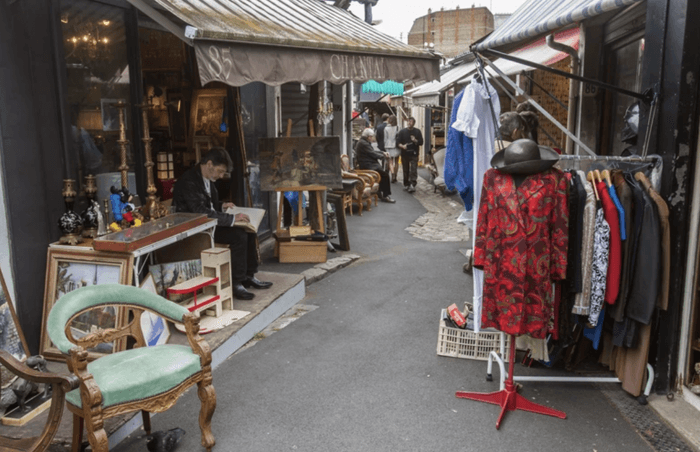 Finally, for foodies, head to the Marché des Enfants Rouges, located in the famous Marais district, just a few steps from the Rue de Bretagne. Known as the oldest food market in Paris, it has been in existence since 1628 and is a must-see address for a lunch break or to stock up on fresh produce. Open Tuesday to Saturday from 8:30am to 7:30pm and Sunday from 8:30am to 2pm.