Quads on HSP for Eric Persson; PokerGO's $1M Buy-In Poker Game Upcoming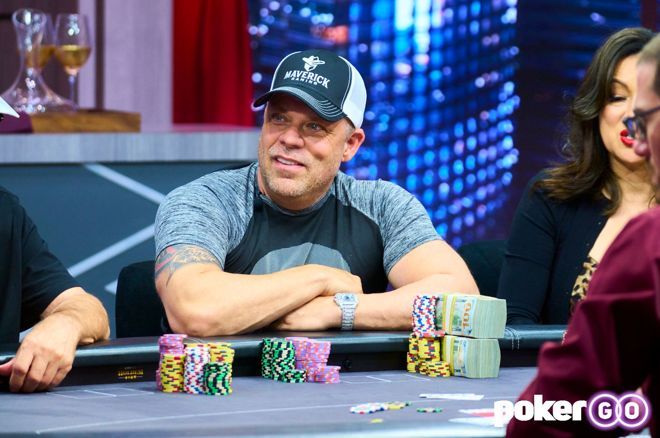 Table Of Contents
PokerGO aired Episode 3 of High Stakes Poker Season 10 Tuesday night, but it will host a truly high stakes game on Feb. 17.
When we say "high stakes," we mean nosebleed level, times ten. No Gamble No Future, a usually pre-recorded and edited for TV cash game show with hosts Jeff Platt and Brent Hanks, will go live for three hours next Friday starting at 5:30 p.m. ET on PokerGO, and the game will require a minimum $1 million buy-in.
The blinds will start at $500/$1,000, but if you've ever watched a high roller cash game, you know that's really just a starting point. Expect to see straddles — sometimes even multiple straddles — and perhaps the blinds increasing as the show progresses.
On Tuesday, Hustler Casino Live also announced plans for a $1 million buy-in cash game, and that will take place in May (no firm date determined).
The lineup for the HCL game isn't yet set, but the No Gamble No Future game already has its cast of characters ready for what could be the largest live-streamed poker game ever. Those players include Eric Persson, Patrik Antonius, Rob Yong, Andrew Robl, MJ Gonzales, and Rick Salomon.
Persson Hits Quads, Scares Tilly Away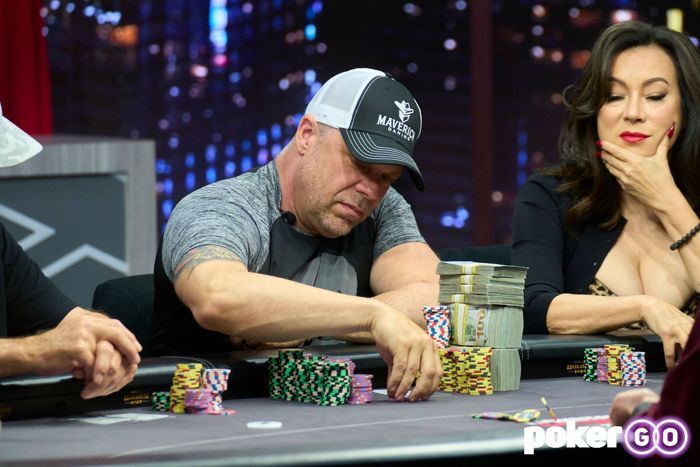 Persson will get ready for the No Gamble No Future nosebleed game Feb. 17. On Tuesday night, he appeared on PokerGO's High Stakes Poker episode, and flopped the world against Jennifer Tilly. But, as commentator Nick Schulman said, his aggression may have cost him money.
The blinds were at $200/$400, but there were two staddles on ($800 and $1,600), Persson limped from the button with
, as did Tilly in the small blind with
. Ema Zajmovic, holding
, also called in the first straddle before Matt Hanks, in the second straddle, bumped it up to $6,600 with
. Only Zajmovic folded.
The flop came out
, giving Persson quads and one opponent, Tilly, a little something to stay interested (flush draw). The poker playing actress fired out a bet of $10,000, music to Persson's ears. Hanks called, but Persson decided to avoid slow-playing his hand and bumped it up to $35,000. That narrowed the field down to one player, Tilly.
When the
appeared on the turn, action folded to the button, and he ripped off a bet of $60,000.
"I'm not crazy about this sixty," Schulman, making his second appearance as a co-host on High Stakes Poker, said. "Maybe mix in a check there or just go small.
With the board paired and facing a large-sized bet, Tilly decided to keep her remaining $169,000 to fight another day. She folded and Persson scooped the pot, but perhaps he left some money on the table.
Persson Talks His Way Into Big High Stakes Poker Win
Rockets for Chino But No Action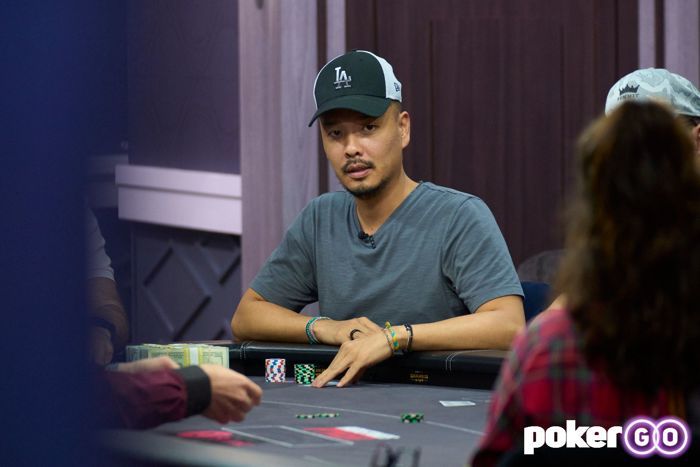 Speaking of not getting maximum value from a monster hand, Chino Rheem three-bet his
on the button to $12,500 after Hanks had opened to $3,000 with
. Unfortunately, for the player with pocket rockets, that ended the hand.
Jean-Robert Bellande also was unable to maximize value with a monster hand. The long-time poker player and former Survivor contestant was facing a raise to $4,800 from Persson's
. Tilly had already called that raise with
. When action rolled over to Bellande in the big blind, he three-bet it to $28,500 with
.
Both players ended up folding, surprisingly including Persson, who had a big hand himself. Later in the show, Persson won a $60,000 pot with trips and a better kicker than the trips of Hanks.
High Stakes Poker Season 10 returns next week on PokerGO at 5 p.m. PT with Episode 4.
Gabe Kaplan Retires from High Stakes Poker
Past High Stakes Poker Recaps
Check out our past recaps from Season 10 of High Stakes Poker on PokerGO:
*Images courtesy of PokerGO.