While Awaiting Trial for Intent to Murder Wife, Poker Player Wins Online Bracelet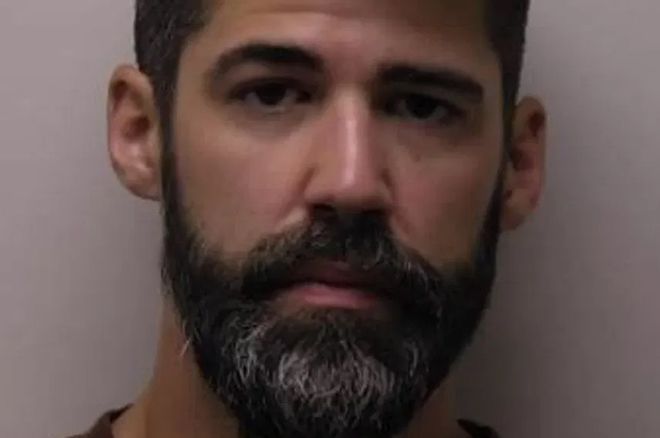 A man who is accused of brutally attacking his wife apparently won a World Series of Poker (WSOP) online bracelet on WSOP.com in Michigan last week.
Rudy Gavaldon, a 36-year-old from Traverse City, is currently awaiting trial in Grand Traverse County, Michigan from an alleged violent incident that took place on July 29, 2022. He faces felony charges of intent to commit murder and for being a habitual offender. In 2011, he pled guilty to larceny in a building and third-degree home invasion. He was sentenced to 11 months in jail and 36 months of probation.
PokerNews contacted the Grand Traverse Correctional facility to verify Gavaldon wasn't in custody during the online bracelet event won June 18 under an account connected to his name and were told he hasn't been in custody since August 2022 and is out while awaiting trial.
Rudy Gavaldon Among MI Online Bracelet Winners
The online poker account under the same name won WSOP.com Michigan online bracelet Event #3: $500 No-Limit Hold'em Turbo 6-Max for $20,193 using screen name "Flyheim86" (Galvadon was born in 1986). The tournament victory came 11 months after he was arrested and charged with allegedly brutally assaulting his wife, Lara Gavaldon.
For security reasons, WSOP.com does not release personal information about winners in the online bracelet events beyond name and place of residence. The only information available was that the winner's name is Rudy Gavaldon and the city of residence is Traverse City, Michigan. From a public records search, there's no one else with the same name in that town.
The win happened just six days after Gavaldon nearly claimed a WSOP Circuit ring. He finished third for $2,858 in the WSOP Online Circuit Series Event #12: $20,000 NLH PKO 6-Max.
Poker Player Facing Serious Charges
According to a police report, Gavaldon told officers upon their arrival at the crime scene at 12:05 a.m. on July 30, 2022, that his wife was dying and needed medical attention. Upon arrival, authorities discovered Galvadon walking in the roadway while carrying his child. His 28-year-old wife was discovered in their home and transported to a nearby hospital, and eventually med flighted downstate to Grand Rapids Hospital, with life-threatening injuries while he was taken into custody.
Galvadon "was lodged at the Grand Traverse County Jail for Assault with intent to commit murder," the sheriff's office stated. "Detectives have collected evidence and are continuing to investigate."
A friend of the victim set up a GoFundMe to help the domestic violence victim cover medical bills and lost wages due to the assault. At present, she has received over $28,000 in donations with a goal of reaching $50,000.
The case against the accused domestic abuser was scheduled for a pre-trial hearing in the 13th District Court in Grand Traverse County on June 23. He was arraigned on June 9 and pled not guilty three days later.
Gavaldon's online poker account also cashed in a $500 no-limit hold'em Michigan online bracelet event on June 4, a $1,242 score for 10th place. He doesn't have any live tournament results, per Hendon Mob.
According to a post from Lara Gavaldon on her Instagram, her now ex-husband was under the influence of drugs and alcohol at the time of the assault. Photos show severe lacerations, bruises, and swelling of the right eye. She is currently in the process of getting fitted for a prosthetic eye.
Unfortunately, this isn't the first time poker and the state of Michigan have made headlines in regard to a heinous crime. In 2020, Susie "Susie Q" Zhao, a Los Angeles-based pro who made several deep runs in the WSOP Main Event, was viciously murdered with the culprit ultimately being sentenced in 2022 to life in prison without the possibility of parole.
PokerNews was unable to reach Gavaldon for comment.
*Featured image courtesy Grand Traverse County Sheriff's Department.