2021 WSOP Main Event Champion Koray Aldemir Stars on 888Ride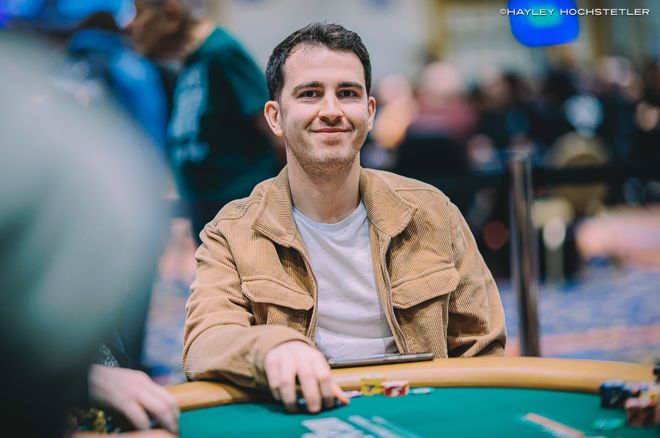 888poker has relaunched its popular 888Ride YouTube feature, where David Tuchman invites prominent poker players and figureheads for a drive around Las Vegas, all while quizzing them about anything and everything. Their series proved popular in 2022 and looks set to follow the same trend during the 2023 World Series of Poker, especially when you see the host of stars lined up for the 888Ride experience.
The latest episode sees Poker World Champion Koray Aldemir hop into the wagon with Tuchmann, where they discuss his run in the 2021 WSOP Main Event while offering some top tips for those playing the Main Event for the first time.
Running Deep in Main Events
Not only did Aldemir take down the 2021 Main Event, but he also put in another deep run in the 2022 edition, finishing in 75th place. His win netted him $8,000,000, while his 2022 performance saw him pick up a $101,700 payout.
"It was a lot of fun," said Aldemir on his 2022 run. "It was different, all eyes were on me and I was playing on the feature table from Day 2 onwards."
Kevin Martin Talks Poker, Streaming and Big Brother on Latest 888Ride Episode
Aldemir's Poker Origins
Aldemir noted that he was first introduced to poker on New Year's Eve back in 2006 or 2007. He mentioned that he had no idea of the rules or hand rankings but got lucky and won his first-ever home game.
From there, Aldemir found a taste for the game. After turning 18, he visited a casino in Berlin for the first time to play €20 sit-and-go games.
Tuchmann asked Aldemir if he was any good during that time.
"Probably not," laughed Aldemir. "I can't imagine I was good. I was thinking that I was good as I was winning sometimes."
Koray Aldemir: Back-to-Back WSOP Main Event Runs "A Privilege"
Aldemir's Tells Main Event Debutants to Enjoy the Experience
"Having fun at the table is a priority for me," said Aldemir on what advice he would give to players taking part in the Main Event for the first time.
"If you're a professional that's there to make money, one [piece of] advice would be to play this like every other tournament. Don't be scared of busting out."
For more recreational players, Aldemir said, "You should enjoy the experience. I know it's a dream for many, and live that dream."
Upcoming Episodes of 888Ride
PokerNews has it is on good authority that more superstars will feature on 888Ride during the 2023 World Series of Poker. Make sure that you subscribe to the awesome 888poker YouTube channel so that you do not miss any future 888Ride episodes or any of the other fantastic content the online poker site's team is piecing together.
Calum has been a part of the PokerNews team since September 2021 after working in the UK energy sector. He played his first hand of poker in 2017 and immediately fell in love with the game. Calum's proudest poker achievement is winning the only tournament he has ever played in Las Vegas, the prestigious $60 Flamingo evening event.