Find Out If Alexandra Botez's $10K River Bluff Worked Against Phil Ivey With 888Ride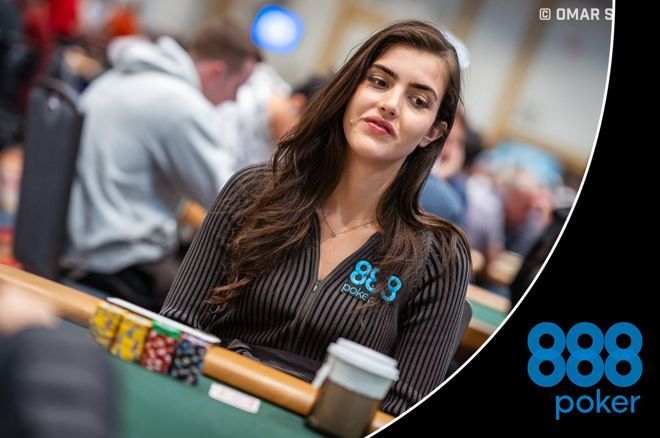 Alexandra Botez was the last person David Tuchman interviewed for the 888Ride feature on 888poker's YouTube channel during the 2023 World Series of Poker in Las Vegas. The chess star and up-and-coming poker player spoke at length about how chess is in her blood, her love for poker, and bluffing the legendary Phil Ivey during a private cash game!
During the summer, 888Ride spent time with Chance Kornuth, Kevin Martin, Koray Aldemir, and Farah Galfond. You can check out those in-depth interviews by clicking on their names. Once you've done that, check out Botez's interview, conducted as 888poker drove her to Las Vegas!
Botez is best known for her chess prowess, a game she has played since the age of six. She learned from her father, who learned from Botez's grandmother, who in turn learned the nuances of the game from Botez's great-grandmother.
"Romanians love chess, they love poker, they also love backgammon. I'm actually learning that because I feel I need to know all three of these games now!" Botez said in the mobile interview's early exchanges.
In recent times, many seasoned chess players have migrated over to the poker tables. We saw Magnus Carlsen appear at the EPT Monte Carlo festival, while Estonia's Otto Ladva went through a spell of crushing high stakes poker tournaments online. What does Botez think are the parallels between what makes a good chess and poker players?
"I think stamina is a big one because these are the two games where the hours are so long. If you're playing in a poker tournament, you may be playing three, five or six days or however long it is, and you're playing 10 hours a day at least. With chess tournaments, you're going to be playing tournaments for 10 days at a time, you're training for the games, you're playing the games, and at some point it starts to get into the stamina part of it."
Find your perfect 888poker Tournament
Check out the PokerNews Online Tournament Calendar
Botez revealed that she is hooked on poker but in a good way. Her first recorded live cash came at the 2023 PCA, which is also where Botez enjoyed her first victory; she collected $10,815 after taking down a $550 buy-in tournament. More recently, Botez finished in the top 10 percent of the 2023 WSOP Main Event while representing 888poker, and walked away with $17,500.
Although Botez believes she needs to work on all aspects of her game, she does think she has some qualities to become a solid poker player.
"I think I'm lucky," Botez joked. "I think I am good at how I approach the game, and also being reasonable about my expectations. As in, I know I want to play more poker, and I know I'm not currently the best player, but I still think there's a lot of opportunities in poker right now that can mix my love for the game and not necessarily require me to be the a top player."
What Makes Alexandra Botez Happy?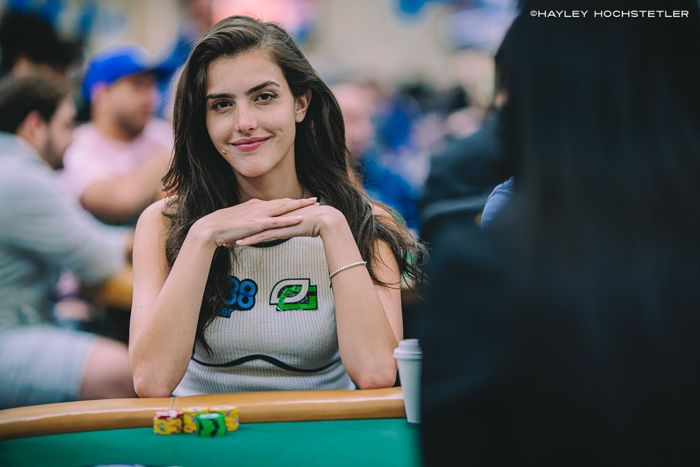 Botez is active on Twitch, so fans and viewers often see what makes her tick, but what is it that truly makes her happy?
"That's what I'm trying to figure out but one of the biggest things that brings me happiness is working on interesting things and spending time with people I love. You're not really working if you're doing something you like. If I'm working on a video, studying poker, or playing in a poker game, it never feels like work for me. So what I'm doing now is finding places where there's effortless effort."
Botez told Tuchman that in times gone by, she has been guilty of creating content purely for the clicks and views but has had a change of heart, and is now producing content and enjoying activities that she wants to do, not just because she feels she has to do them.
"Recently, I've made a mental switch. I don't want to do things for money or because they're the most effective thing. I want to work on more self-actualisation and spend my time on things I like because I have the kind of personality where if I like something, I will get incredibly obsessive about it and think about it all the time, and I genuinely think if I do things like that, that's when the magic will happen rather than trying to brute force myself and not be truly into it."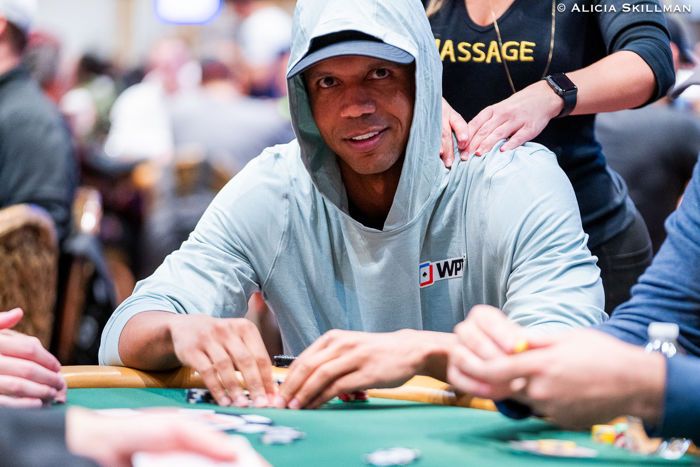 Botez has had the opportunity to play poker against some genuine legends of the game, Phil Ivey being one of them. However, one clash with Ivey did not exactly go to plan.
"I organised a game that brought Phil Ivey and Magnus Carlsen, and we all played together. I tried to bluff Phil Ivey with a $10,000 river bet, and I had nothing, and the man sat there staring into my soul for five minutes and called me with deuces!"
The chess star also had the pleasure of sitting across from the late Doyle Brunson.
"He was so nice, so friendly, every time I talked to him, I would have the same experience. I knew of him and his legacy, and I was just excited."
That concludes 888poker's incredible 888Ride series, at least for now. PokerNews cannot wait for the next episode to hit YouTube!