"Poker More Accessible Than Chess" says Twitch Streamer Alexandra Botez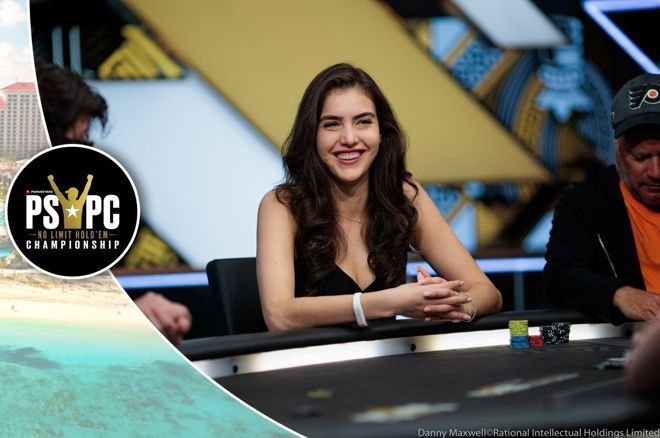 It's fair to say her trip to the Bahamas hasn't gotten off to the best of starts for Alexandra Botez.
She almost missed her flight. She was coolered out of her first tournament. And — perhaps most unbelievably of all — she forgot to bring a chess board.
"One of my close friends is Dan Smith and at every event we get together to play chess for like five hours," she told PokerNews. "And we were going to do that this time. But I was so late to my flight and I almost missed it — and I forgot to bring a chess board.
"I'm going to have to order a board otherwise I'm gonna start getting withdrawals."
Warming Up for the PSPC
The popular chess and poker Twitch streamer and YouTuber is in the Bahamas to play in the PokerStars Players NL Hold'em Championship (PSPC) which gets underway today, and was playing in yesterday's Ladies Event alongside PokerStars Ambassadors Jennifer Shahade and Georgina James.
"I just flew in and jumped straight in. I busted my first bullet in a cooler — I flopped a set and lost to a slightly higher set. I love ladies events — they're my favorite. In poker, you're allowed to talk at the table so it's a lot more friendly, whereas with chess nobody talks and it tends to get super serious.
"It's a lot more intimidating in ladies chess events. You could be friends afterward but [during the match] you're just staring at each other in silence angrily for like six hours."
PokerStars Announces the Dates for the 17th Anniversary Sunday Million
Poker and Twitch Streaming
With over a million followers on both YouTube and Twitch, Botez has made streaming chess engaging, exciting and entertaining, in equal parts. Now she's begun turning her attention to streaming poker, and says it offers different opportunities to make the stream as enjoyable as possible — for everyone involved.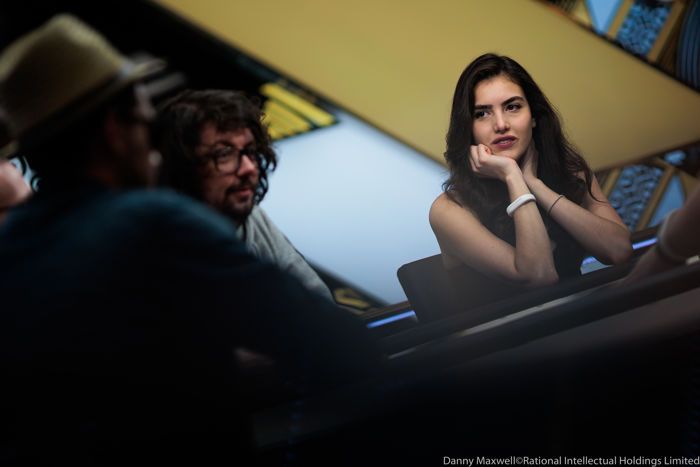 "I definitely play differently and give more action when I'm hosting a game and when there are cameras filming the game. I'll play more loose and I'll do things like straddles because I think it's important to create a good product. Not just for the viewers, but for any potential poker sponsors and for all of the guests who decided to come out on the show.
"I definitely play differently and give more action when I'm hosting a game and when there are cameras filming the game"
"So it does influence my actual play, whereas when I'm playing chess, obviously, it's perfect information and I'm a little bit distracted because I'm talking or I'm chatting, but poker feels like there's a lot more pressure to make interesting hands and to get that cool clickable moment because that's how you kind of create virality in poker
"I mean, you do it a little bit with chess to where you'll play into something that isn't as good but it might have some kind of an attack. That said, it doesn't necessarily correlate to more views or anything like that.
"I suppose I don't actually think of [making it more exciting] in chess — it's more just my style! Whereas in poker I'm actively thinking about it while I'm doing the content."
Did You Know? In May 2022, Botez won almost $500,000 in an eight-hour Hustler Casino Live stream alongside Mr. Beast, Ludwig, and Ninja as well as professional poker players Tom Dwan, Phil Hellmuth and Alan Keating
The Key to A(nother) Poker Boom
The B-word has been thrown around in both chess and poker in recent years, and Botez says she believes the ingredients are there for poker to follow in chess' footsteps and enjoy a "boom" of sorts.
"A lot of people think the big break for chess was Queen's Gambit, and it did contribute to getting more players, but what actually was the break for chess was COVID," she said. "More people were playing casually online because they had more time to do so.
---
What Can Poker Learn From The Queen's Gambit?
---
"I think poker is even more accessible than chess"
"And what happened after is a lot of streamers started doing chess and there was a boom. So I think what actually happened with chess is it became way more accessible to the average person. And I think you can absolutely do that with poker.
"That's why I've also been doing creator games where you bring people who have an audience from somewhere else and you make it fun. It shows that it's not just about GTO — there are personalities and you get people watching and start being like "Wow, this is actually super fun to watch!"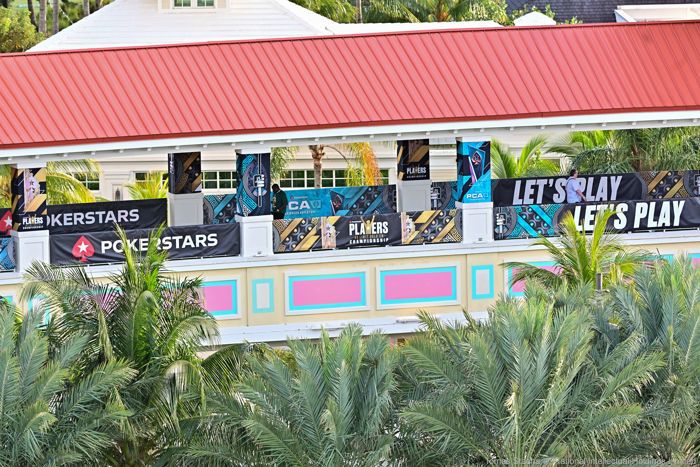 The Accessibility of Poker is Key
At its core, the game of chess didn't change as it enjoyed a surge in interest and player numbers. Instead, Botez says there was a change in the way it was marketed.
"It took a while for chess people to understand that you really have adapted the format for the more casual viewers. And I think if you could do that with poker as well, then I don't see why it wouldn't be able to. I think poker is even more accessible than chess because there's RNG. With chess, you can get tired of grinding and it's all your fault when you lose!"
Poker at its core is recreation — according to Botez, the creator games were set up for people to hang out, laugh and learn — and she says these three tenets are the key to encouraging new players to seek out poker and realize how much they can enjoy it.
"I think poker is even more accessible than chess"
"I think it's important for people who are getting into poker to think about it in a different way. Think of it like 'I'm spending $100 to play poker' instead of 'I'm spending $100 to try and win'
"It needs to be all about the experience. I spent hours grinding $2/$3 in the casino because I enjoyed it and it was therapeutic! I had earphones on just thinking about life and waiting to get good hands.
"And I was there for a good five or six hours and it was an incredible experience. I just thought about it like I'm not expecting to win but that I'm paying for the experience. That's what I got out of it."
---
Top 5 Most Epic Hustler Casino Live Poker Hands of 2022
---
Enjoying the PSPC Experience
Starting tomorrow Botez will be playing for a lot more than just the experience — albeit the PSPC does constitute an experience of a lifetime for many — with millions of dollars in prize money up for grabs in this $25,000 buy-in tournament.
"I know I'm less experienced than most of the people here. I think my coach said I'm like bottom 15% — at least! — which is you know, totally okay. I'm just gonna go and do my best, try to learn and pay attention while I'm at the table. I'm going to be vlogging and creating content while I'm there because after all, that's my job.
"But if I do my job well and I enjoy the experience. That's all I can ask for."
Will Shillibier is based in the United Kingdom. He started working for PokerNews as a freelance live reporter in 2015 and joined the full-time staff in 2019. He graduated from the University of Kent in 2017 with a B.A. in German. He also holds an NCTJ Diploma in Sports Journalism.