What Can Poker Learn From The Queen's Gambit?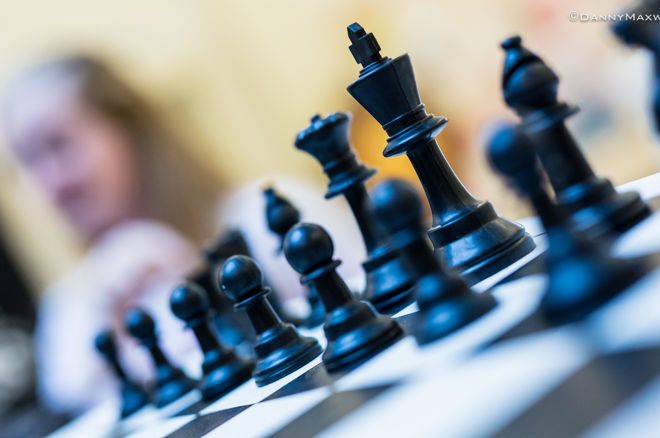 Table Of Contents
With more than 62 million households watching over the first 28 days, The Queen's Gambit is Netflix's biggest scripted limited series to date.
Searches for 'How to play chess' have hit a nine-year peak, and actress Anya Taylor‑Joy has shot to prominence with her portrayal of chess protégé Beth Harmon.
The show's simplistic yet enthralling approach to the game by director Scott Frank has led many to speculate as to what a poker version of the show could achieve.
PokerNews spoke with Woman Grandmaster, two-time United States Women's Champion and poker player Jennifer Shahade who told us what she made of the show.
---
Related: Explore All 169 Hold'em Hands With Jennifer Shahade on 'The Grid'
---
The International Appeal of Chess and Poker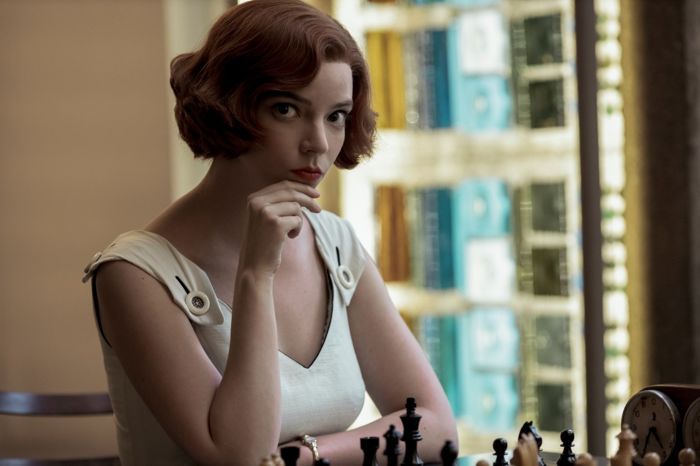 So could a poker version of The Queen's Gambit boost poker's popularity?
"Absolutely!" said Shahade. "I think a well-written show around poker would be an amazing tool to boost the popularity of poker. I hope the success of The Queen's Gambit inspires writers to try to work on more content around games."
In Shahade's eyes, the most important thing for a poker version to get right is to get input from people who know the game inside out, something that she says The Queen's Gambit did extremely well.
"If you were to do a poker version, you would need consulting from great poker players who also understand how to tell a great story."
"Garry Kasparov, the greatest chessplayer ever, in my opinion, was a consultant on the Queen's Gambit, and even scripted some of the final games of the series."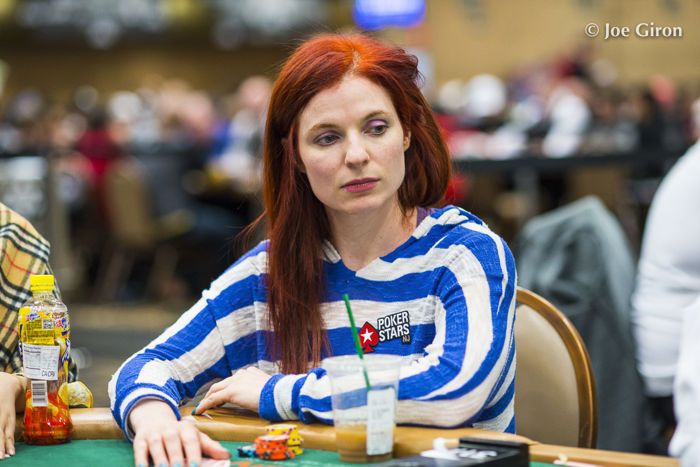 "That type of commitment to excellence, and to listen to the people at the top of the game, added authenticity into a show that needed it. I commend Scott Frank, the director, and screenwriter, for that attention to detail."
Chess, like poker, can be played irrespective of nationality or native language. It is perhaps for this reason that The Queen's Gambit has been ranked #1 on Netflix in 63 countries.
"I think one asset that chess and poker share is our international appeal and the ability for the action and emotions of a game to do a lot of the 'talking'."
"One asset that chess and poker share is our international appeal."
"It was quite minimalistic when it came to dialogue. The chess games formed a secondary script, and allows for a second viewing for those who aim to dig deeper into the chess moves."
Poker on TV
Various film depictions of poker often have the legality of poker at their core. Films like Molly's Game and Rounders show poker players evading the police and law enforcement authorities. If a film portrayed poker as legal and regulate, as opposed to underground and illicit, does Shahade think it would be a "box-office flop"?
"Not necessarily," said Shahade. "Maria Konnikova's, 'The Biggest Bluff' is a best selling poker book that centers on intellectual discovery, struggle, and triumph. I think there are lots of ways to create "stakes" in a poker story that don't center on legality."
---
PokerNews Book Review: The Biggest Bluff by Maria Konnikova
---
The main difference between poker and chess relates to money, something Shahade says isn't at the core of The Queen's Gambit story arc.
"In chess, as the series shows, money is somewhat important, but only up to a point. Having enough money to go to tournaments, study chess, and buy books is what a young person needs to succeed in chess, along with a supportive school, coach and/or family."
"In poker, having the luxury of a safety net and/or gifted bankroll can be a much more significant boost since money is literally the currency of the game, not just a way to get to tournaments and train."
The Learning Process
In the show, Beth Harmon learns chess from a very early age in the basement of an orphanage. A she grows up, she learns more and more about the game. She plays against others, studies scenarios, reads strategy books, and discusses particular situations with other players - often those who are better than her - in order to learn how to play and advance her skills.
It was Mike Sexton who famously coined the phrase "Texas Hold 'Em: the game that takes five minutes to learn and a lifetime to master," and poker fans will be familiar with all of the methods Harmon uses in order to further her poker career. Could these similarities in the learning process help poker's on-screen portrayal?
"I think it's faster for a new player to reach a competence in poker that allows them to excel in many mixed fields," said Shahade. "But to reach a very high level, I think they both require much of the same commitment: play, computer training, rigorous self-analysis, and study of top player games."
Poker and Chess
This commitment sees Harmon move from playing in a basement to competing in the US Open and on the international stage. Shahade says that many poker players have similar origin stories, from playing in college dorm rooms to playing for millions of dollars on the European Poker Tour or at the World Series of Poker.
"Of course kids can't play poker at such a young age, so that changes things quite significantly from Beth's path!"
Poker is no stranger to chess, with many poker players having played chess en route to their first tournament win such as Konstantin Maslak, Ivo Donev, Ylon Schwartz, Dominik Panka and Alex Livingston to name but a few. But would these famous faces need to be visible in any poker version of The Queen's Gambit?
"Queen's Gambit left out famous player names for the most part but there were many composite characters. I think some cameos by poker's greatest faces would be amazing."
Image courtesy of Netflix
Will Shillibier is based in the United Kingdom. He started working for PokerNews as a freelance live reporter in 2015 and joined the full-time staff in 2019. He graduated from the University of Kent in 2017 with a B.A. in German. He also holds an NCTJ Diploma in Sports Journalism.