Keeping the Thrill of the WSOP Going With the WSOP Free-to-Play App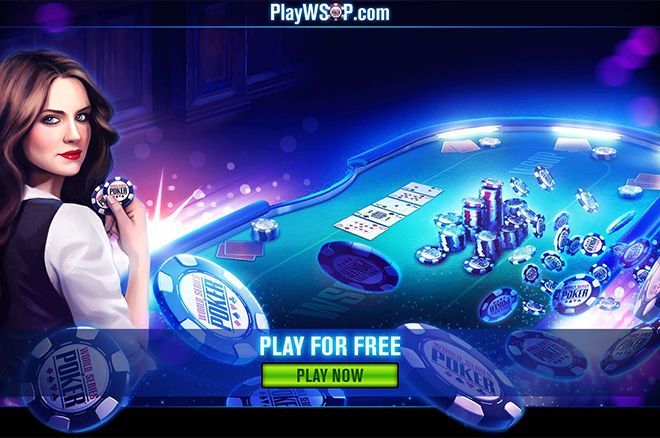 Almost every poker player dreams of jetting off to Las Vegas and competing in a massive tournament at some stage of their careers. Unfortunately, for many, doing so remains a dream for most because of the sheer expense. Do you know what the next best thing is? It is playing for free on the official WSOP App.
It is ten years since the WSOP App brought the thrill of live online poker to players' mobile devices. During that time, the app has come on in leaps and bounds, allowing players and poker fans worldwide to enjoy playing exciting WSOP poker games and win incredible virtual prizes without spending a single cent.
Why the WSOP App is Perfect for Beginners
While you are following live updates from the WSOP events in Las Vegas and watching the various live streams, why not create a free account with the WSOP App and get in on the action from the comfort of your home?
As you would expect from the official social gaming application of the WSOP, there will be plenty to get into on the WSOP App this summer. Here is a sneak peek into how you can keep the thrill of the WSOP going from the WSOP App.
Win Virtual Bracelets and Rings
Ask any poker tournament grinder what is more important to them, the prize money or a WSOP bracelet, and almost all will answer that capturing some poker hardware is what counts. Although there are no monetary prizes on the WSOP App, you can get your hands, or should that be wrists, on a virtual WSOP bracelet.
Play in bracelet-awarding tournaments that make it feel like you are in the heart of Las Vegas competing at the WSOP. Take one of those tournaments down, and you forever get to display a virtual WSOP bracelet next to your avatar, letting the vibrant WSOP App community instantly know that you are a poker champion and a worthy one.
Emulate Your Poker Heroes
The awesome WSOP poker App Thrill Team members will be on the ground in Las Vegas hoping to bring home some poker jewelry. You can emulate those superstars and copy their bold moves and daring bluffs free from the fear of risking your bankroll because the WSOP App is 100% free to play.
Did you see Patrik Antonius run an outlandish triple-barrel bluff and wish you could try the same? What about watching Vanessa Selbst's four-bet all-in during a crucial tournament stage? Why not fire up the WSOP App, enter one of the value-packed tournaments, and copy their moves?
What's more, each of the seven Thrill Team members has a life-like avatar that you can use to represent your favorite player when playing on the WSOP App. Which team will you be on?
New Features Coming!
Two entertaining features are launching in July, just in time for all the Las Vegas shenanigans. First, there is something called Poker Trip, where you aim to move across the map and between stations by completing poker missions. Each of the stations has some fantastic prizes. Of course, the final station is where the most significant rewards lay in wait; will you complete your journey across the WSOP Poker app Map?
Also coming in July is the WSOP Teams feature. Here, you can create or join teams of like-minded WSOP App players and work together to hit targets and complete missions to be rewarded with prizes for all your team members. This feature will be cool because the WSOP App has one of the world's best poker communities. What's better than making friends and winning prizes for free? Not much!
Stay tuned to PokerNews to learn more about the WSOP App's new features, cool promotions, and offers.