Maceiras Continues to Dominate As 15 Remain in the 2023 WSOP Main Event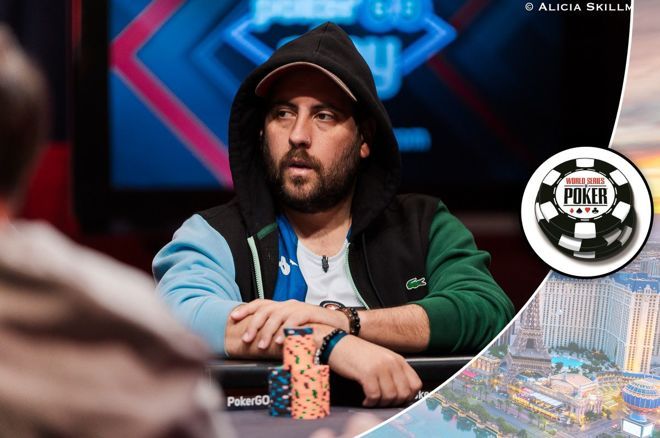 Seven tournament days have concluded for the largest WSOP $10,000 Main Event in history, and the gargantuan field of 10,043 has been whittled down to the final 15 contenders. They are competing for a large portion of the $93,399,900 prize pool at the Horseshoe and Paris Las Vegas, but the eventual winner won't be crowned for another four days in the Thunderdome.
Juan Maceiras entered the day second in chips and proceeded to dominate throughout the five 120-minute levels en route to claiming 108,000,000 in chips. His father was also a poker aficionado, and he passed on the reign to his son, who was a PokerStars sponsored pro in Spain and is the odds-on favorite to become the new world champion.
Adam Walton soared into second place in the final hand of the night when he flopped a full house against the turned flush of Anirban Das to end the day with 94 big blinds for Day 8. Walton was supported by a boisterous rail not only today and will certainly hope to have their back in the Horseshoe Event Center for the remaining three tournament days.
"It's really fun. It's fun to have everybody here hanging out. It's a very rare experience to be able to do this in the Main, so I'm having a blast. Having the time of my life," Walton mentioned once the emotions had settled down after bagging and tagging.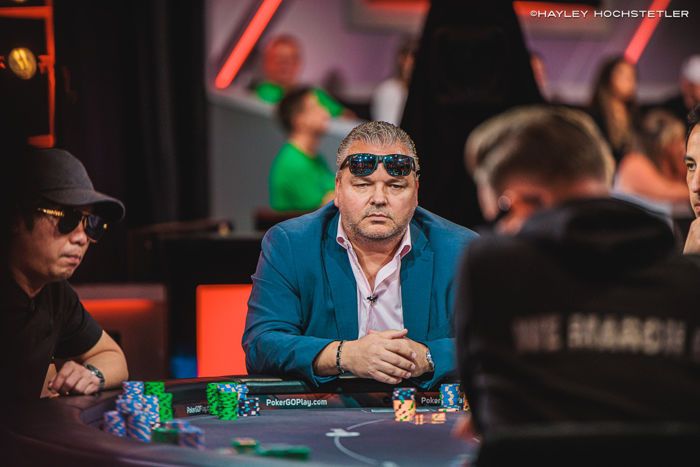 Germany's Jan-Peter Jachtmann is one of two WSOP bracelet winners still in contention and occupies the final spot on the overnight podium. The Hamburg-based marketing manager usually prefers the great game of Pot-Limit Omaha in which he triumphed back in 2012, taking down Event #39: $10,000 Pot-Limit Omaha Championship for a career-best score of $661,000. He has a decent shot at surpassing this payday by a significant margin in the days to follow, thanks to amassing 70,775,000 in chips so far.
Daniel Weinman likewise won his first bracelet in the four-card variant during the 2022 WSOP at the very same venue and sits in the middle of the pack with 21,750,000 in chips.
Arguably one of the most well-known contenders still in the mix is the English poker pro Toby Lewis, one of four Brits with chips at their disposal. He once again made a big lay down and correctly folded the top two pair in a large pot against Jachtmann. Lewis was left with 22 big blinds on the final three tables, more than enough to spin up thanks to the deep structure of the event, and he finished a topsy-turvy day with 50,050,000, good enough for fifth place.
He will be joined by fellow countrymen Sachin Joshi (27,775,000), Dean Hutchison (17,500,000), and Jack O'Neill (11,700,000), while Andrew Hulme was eliminated in 18th place in the final level of the night.
Another late casualty on Day 7 was Russian poker pro Andrey Pateychuk, who had already racked up $5 million in tournament cashes on the live poker circuit prior to this deep run. One of his eight six-figure scores came in the 2011 WSOP Main Event, in which he finished in 15th place for $478,174. Pateychuk reached the final two tables once again a decade later but had to settle for 17th place this time.
Top Ten Counts After Day 7
| Rank | Player | Country | Chip Count | Big Blinds |
| --- | --- | --- | --- | --- |
| 1 | Juan Maceiras | Spain | 108,000,000 | 135 |
| 2 | Adam Walton | United States | 75,475,000 | 94 |
| 3 | Jan-Peter Jachtmann | Germany | 70,775,000 | 88 |
| 4 | Steven Jones | United States | 67,900,000 | 85 |
| 5 | Toby Lewis | United Kingdom | 50,050,000 | 63 |
| 6 | Ruslan Prydryk | Ukraine | 45,750,000 | 57 |
| 7 | Jose Aguilera | Mexico | 37,600,000 | 47 |
| 8 | Joshua Payne | United States | 31,000,000 | 39 |
| 9 | Sachin Joshi | United Kingdom | 27,775,000 | 35 |
| 10 | Daniel Weinman | United States | 21,750,000 | 27 |
Day 6 chip leader Joshua Payne retained his chances of reaching the nine-handed final table but dropped back into the middle of the pack. The same also applies to seasoned pro Alec Torelli, who required several double-ups when getting short to advance and return another day.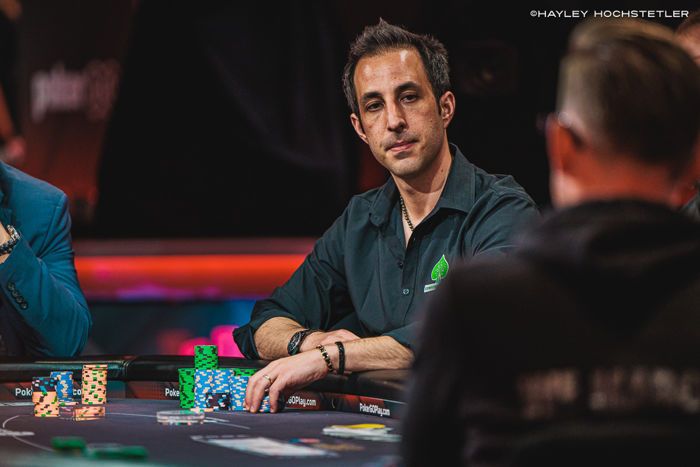 The final 15 hopefuls are set to return at 2:00 p.m. local time on July 14 and the returning blinds for level 36 will be 400,000-800,000 with a 800,000 big blind ante. Day 8 is scheduled to conclude when the nine finalists for the official final table have been determined, who then get one day off prior to the grand finale, which is then spread across two final days.
Stay locked into PokerNews for all of the 2023 WSOP Main Event updates.