Will Daniel Negreanu Get Revenge Against Doug Polk on High Stakes Duel?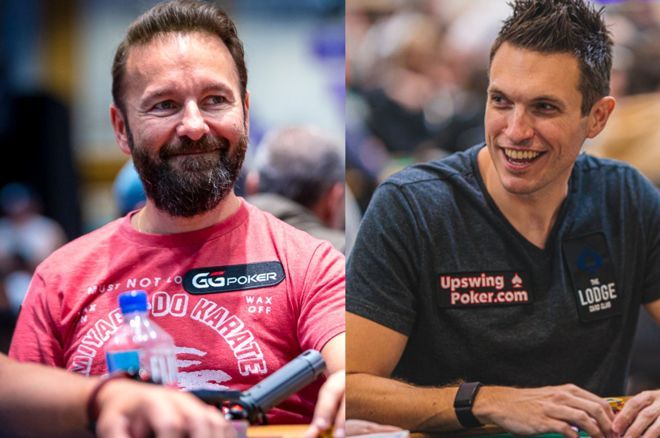 Daniel Negreanu and Doug Polk will battle it out for $200,000 on PokerGO's High Stakes Duel 4 at 8 p.m. ET / 5 p.m. PT on Thursday night, and one player will be looking to get some revenge over a past seven-figure defeat against the other.
In May, Negreanu defeated Eric Persson in Round 1, a $50,000-per-person buy-in. The losing player declined a rematch, which left the seat open for the Round 2 contest.
High Stakes Duel pots double each round with only the losing or replacement player on the hook to increase the prize pool. As such, Polk owes $100,000 to enter the game. Negreanu's win over Persson was his first on the show in four tries. He lost three straight to Phil Hellmuth in 2021 for a net deficit of $350,000.
Avenging a Previous Defeat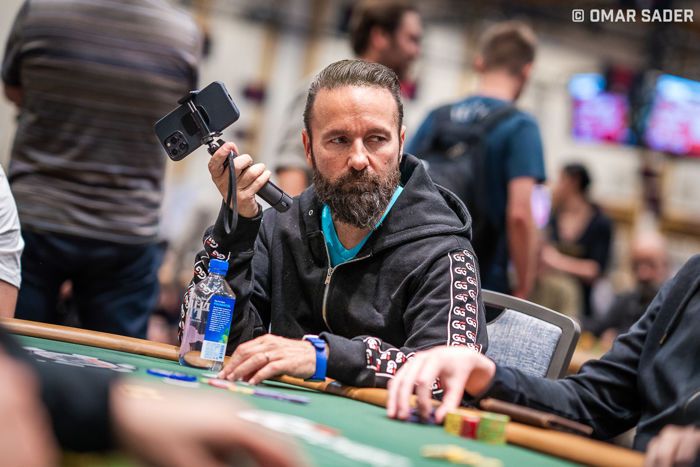 For years, Polk and Negreanu were hated rivals, often bickering on social media. Eventually, they agreed to a high-stakes heads-up challenge — $200/$400 blinds across 25,000 hands — on WSOP.com beginning in 2020. The first session, dubbed "High Stakes Feud," was the only live poker session of the challenge and it aired on PokerGO.
Negreanu, a heavy underdog to win the competition, booked a win on High Stakes Feud and would build a lead of more than $180,000 after the first few online sessions. But it was mostly downhill from there for the Poker Hall of Famer. He wasn't up to the task against arguably the top heads-up player of all-time and inevitably lost $1.2 million, the equivalent of 30 buy-ins.
Since that challenge ended in February 2021, the former bitter rivals have become friendly and no longer have animosity towards each other. But the upcoming High Stakes Duel match, which kicks off Thursday at 5 p.m. PT on PokerGO, could be Negreanu's opportunity to get some of that seven-figure loss back from the co-owner of The Lodge Card Club in Texas.
It's unknown just how deep the game will go beyond Round 2 as both players told PokerNews they haven't agreed to anything beyond the initial match. Per the rules, if Negreanu wins a second match he can quit, but Polk, if he were to win, would need to offer a rematch (any participant must win two in a row before they can cash out). Should the two continue on to Round 3, the player who loses Round 2 must add $200,000 to double the pot.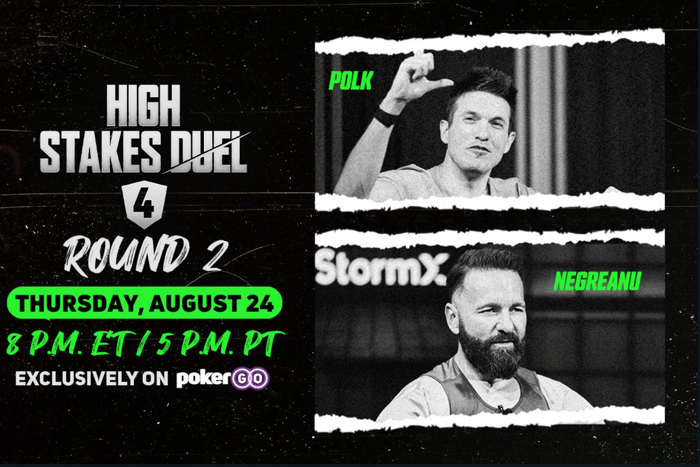 The upcoming match will be quite different from the online battle in terms of variance and format. Although Negreanu has improved his heads-up game since the original challenge began three years ago, it's likely Polk still holds over an edge when it comes to heads-up no-limit hold'em. But in the High Stakes Duel format, the game is sit 'n go style with the blinds escalating, and fewer hands per hour will be dealt live versus online.
Even Polk admits there's minimal skill in a one-off match such as this, although he may have a slightly larger edge long-term if there are multiple rematches. On High Stakes Duel, if the players are willing to continue on until it ends, the final match would be for a $12.8 million prize pool in Round 8. Through the first HSD series of games, Round 5 ($1.6 million) is the deepest it has gone, and that took place last December when Jason Koon dominated the match and knocked off Hellmuth.
While we don't know how far the upcoming High Stakes Duel battle between Polk and Negreanu will go, it should be an entertaining game even if it's just a one-off.